If you have been thinking of taking a short vacation in Oman, whether it's to visit Muscat or the Ras Al jinz Turtle Reserve, you might be wondering what the requirements to travel are, if you need an Oman Tourist Visa and if so, how much is a 10-Day Visa to Oman.
Luckily, with iVisa.com you'll have everything you need to know about how much is a 10-Day Visa to Oman. With our service, we'll help you apply for your Oman Tourist Visa, especially if you want to do it fast, online and free of nuisance.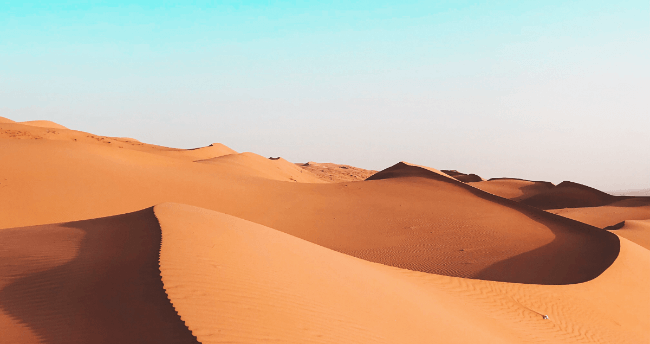 For more information on how much is a 10-Day Visa to Oman, keep reading FAQs below.
Frequently asked questions
What are the COVID-19 restrictions on entering Oman?
Due to the constant updates on COVID-19 and how the virus is evolving, so are the rules and restrictions. In order to help you out with this process and keep you updated, iVisa.com has prepared a list of FAQs regarding the latest Covid restrictions for entry to Oman and the Oman Tourist Visa, which you'll need to start your dream vacation.
How do I apply for my Oman Tourist Visa?
With iVisa.com, you can find out how much is a 10-Day Visa to Oman and apply for your Oman Tourist Visa only in 3 simple steps:
Step 1: Answer a couple of questions regarding basic information about yourself and your trip. Remember to be sure you are making the right choice when you need to pick the document you want to apply for.
Step 2: Once you've made sure you selected the correct Oman Tourist Visa as well as delivering the correct information, you just have to make another little choice: the processing times you are going for, so you can pay the fees easily using a credit or debit card.
Step 3: Finally, add the documents, if required, and click 'Submit'.
Our team will email you with a PDF confirmation with a QR code attached. Once you arrive in Oman, you only need to show it at the airport, and you can begin your journey.
Keep reading for more information about how much is a 10-Day Visa to Oman.
What do I need to apply for an Oman Tourist Visa?
You will need to have these on hand:
Valid passport for at least 6 months prior to arrival.
An Oman Tourist Visa application.
Recent passport-style photograph.
Other documents, if required.
What are the costs/processing times?
With iVisa.com, we offer you 3 processing times and pricing options:
Standard Processing: 9 days - USD 25.00.
Rush Processing: 7 days - USD 45.00.
Super Rush Processing: 5 days - USD 80.00.
Can I trust iVisa.com?
Of course, you can! Head to the user reviews section for confirmation and check out our past customers experience with our services at iVisa.com.
You have more questions and would rather talk to someone?
If you have more questions regarding how much is a 10-Day Visa to Oman, we invite you to contact our customer service team. They're available 24/7 through our website to answer any of your questions.
iVisa.com Recommends
When you visit Oman, one of the first things you must do is take a tour around the beautiful Capital City of Muscat, a picturesque urban center, and a millenary trading port between east and west, formed in between the desert sands and the lovely beaches.
Muscat has been a witness and, therefore, subject to the rule of many empires, from the Persians, to the Portuguese and Ottoman Empires. Tradesmen from east to west would regularly visit this very important port town in the Gulf of Oman. Even though its military power reached a high in the 18th century mainly, it was really past the second half of the XX century, in 1970, when the city went through a high-speed growth in its economy thanks to the new Sultan of Oman in charge, Qaboos bin Said, who impulsed an incredible fast-paced infrastructural development that put Oman in the public eye as a multi-ethnic and economically strong country.
Something you really can't miss out on is the Sultan Qaboos Grand Mosque, which holds a 46-feet high chandelier, the world's second-largest one, and a 21-ton custom-made carpet, also the second largest in the world in its category. This is, without a doubt, the most beautiful mosque you will find in Omán and a must-see.