The Russian government is expected to announce the Visa program restart date by 1 June. Citizens of the specified countries may get a visa for up to six months if they have a hotel reservation.
The countries include: India, Bahrain, Cambodia, China, Indonesia, Iran, the Democratic People's Republic of Korea, Kuwait, Malaysia, Mexico, Myanmar, Saudi Arabia, Thailand, Türkiye and the Philippines.
When you are planning a trip to a country as emblematic as Russia, you must take into account the documents that may be requested when you are at the airport. Remember that in case you visit the Far East Region, then you'll only have to apply for the Russia Vladivostok eVisa for the citizens of Malaysia if you have a Malaysian passport.
You can get your Vladivostok eVisa through an online process like the one iVisa.com provides, especially because it doesn't' ask you to spend too much time or effort.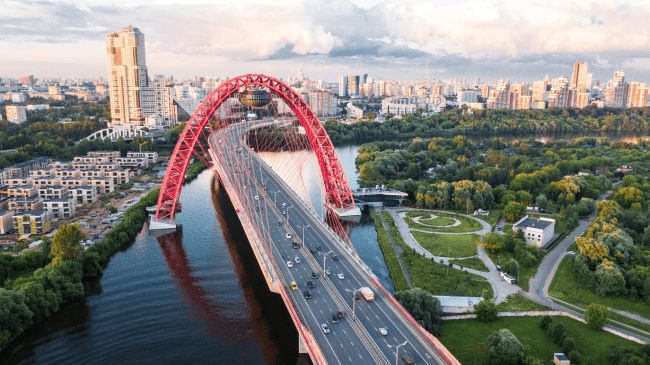 If you prefer to apply in person, you can also do it by going to the nearest Russian embassy, ​​but don't forget that in that case, you will need more time, and it can be more tedious to complete the process this way.
It's very easy to apply with iVisa.com, but for this, we recommend that you read the following article with all the most important information about this process.
Frequently Asked Questions / FAQs
I have a Malaysian passport, do I need a visa to visit Russia?
If you have a Malaysian passport then you'll surely need a visa to enter Russia. But, for your convenience, you can apply for an eVisa if you decide to enter specific places like Vladivostok, Kaliningrad, or Saint Petersburg because these places don't require a paper visa. If you want to visit the Far East Region, then you only need a Vladivostok eVisa.
Just remember that you always have to apply for the documentation the Russian authorities ask when traveling to this country. Avoiding this isn't recommended because you could find issues at the airport, including a denied entry. If you want to know what types of visas you need to visit Russia, we recommend you to use our visa checker, which is available on the homepage, in the drop-down menu.
What is a Vladivostok or Far East Region eVisa?
The Vladivostok eVisa is a document that, as its name suggests, gives you access to the Vladivostok Area or the Far East Region in Russia. You can only use it in this territory, as this document isn't valid in other areas such as Kaliningrad or the rest of Russia.
You can use it for 8 days Per Entry once you enter the country, and it's valid for 30 days after issued-you receive it by mail.
What requirements do I need to apply?
Something good about iVisa.com is that its process doesn't require a long list of requirements to apply successfully. With iVisa.com, you'll just have to collect the following requirements:
Your passport, which is the most important, and since you have to offer the information on it, we recommend that you scan its information page.
A professional passport-sized picture to upload with the passport scan. You can use iVisa.com Photos to receive your picture as fast as possible without any effort.
A Valid Email Address to receive your document and all the information about it.
Payment Alternatives like debit/credit card or Paypal to pay for iVisa.com's service and fees.
What is the price for this document?
First of all, remember that these types of documents have different prices according to the processing time, the applicant's nationality, and also the region you want to visit. If you want to visit the Far East Region and you have a Malaysian passport, then you'll be able to choose one of the following options with iVisa.com:
Standard Processing Time – This is the most requested, and the waiting is only

9 days

with a price of

USD $28.49

.
Rush Processing Time – If you want your document a bit faster, then you can pay

USD $50.99

and wait

7 days

.
Super Rush Processing Time – This is the fastest processing time of the three, and it has a price of

USD $82.99

, but you'll just wait

5 days

.
How is the application form for Vladivostok eVisa?
iVisa.com has an easy-to-use platform that allows you to complete the online form in 20 minutes. But, if you have any issues or doubts while filling it, you can reach out to iVisa.com's customer assistance, which is available 24/7.
1.In the first step, you just have to complete an easy questionnaire with your basic information and choose your processing alternative.
2.In the second step, you should review all the information you gave before and pay for the service.
3.In the third step, all you have to do is to attach your documents and send the online form.
Once you're ready with the process, you'll just have to wait for your document and nothing more!
Are the Russian Invitation Letter and the Russian Visa the same document?
These documents aren't the same. You should know that if you want to visit the whole country, then you'll have to apply for a Russian visa, and to get this document, you must apply for an Invitation Letter, something possible with iVisa.com's service. Just keep in mind that if you travel to Russia with nothing but the Invitation Letter, you won't be able to enter the country because you need a paper visa.
In case you decide to visit only the Far East Region, then you can simply apply for a Vladivostok e-Visa as we mentioned before.
Is it safe to use iVisa.com?
You don't need to worry about your personal details with iVisa.com's service because this company has a reliable and modern system that won't put your information on risk. You can check these reviews if you have doubts about it.
Where can I get more information?
You can reach out to iVisa.com's customer service if you still have questions in mind about this online process, and you can also check iVisa.com's blog for other important details.