The holy land of Saudi Arabia holds a special place in the hearts of the Muslim community around the world. In order to make a non-mandatory Umrah pilgrimage to the holy city of Mecca and the Grand Mosque, you may need an Umrah visa. Continue reading for more info.
The Islamic pilgrimage to Mecca for Muslims is known as Umrah. It can be done at any time of the year. However if you want to perform Hajj, requirements may differ as this is only done during specific days.
Saudi authorities have taken steps to simplify the process of Umrah visas and processing with online Umrah visa applications. The new electronic system takes away the need for travelers to endure physical screenings at Saudi embassies. Here's everything you need to know about the process and Umrah visa requirements for U.S. citizens.
Please note: Currently, this visa is not available on this website. But great news! United States citizens are eligible to perform Umrah on Saudi Arabia tourist visas, for which they can apply here.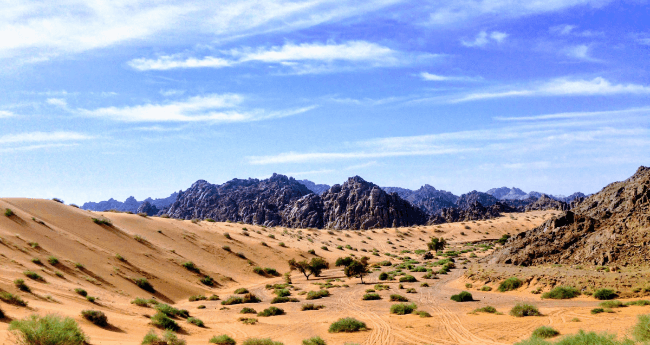 What is an Umrah visa?
The Umrah visa is a travel document from the Kingdom of Saudi Arabia that allows foreign tourists to enter the country for the religious pilgrimage of Umrah. While performing Umrah, you have the opportunity to visit the Masjid al-Haram and perform Tawaf around the Kabah and the Sa'i between the hills of As-Safa and Al-Marwa.
Must I apply for the Umrah visa from USA?
Many foreign pilgrims must do the Umrah visa application to do the pilgrimage. However, United States citizens with a valid passport are eligible to perform Umrah - excluding Hajj season - with a standard e-visa, and do not need to apply for a separate Umrah e-visa.
The difference between Hajj and Umrah is that Hajj can only be performed during several days of the month, while Umrah can be done at any time.
Umrah visa requirements
Any U.S. citizen approved for a visa to perform the Umrah pilgrimage must have mandatory travel insurance to cover any emergency medical costs that could arise during their stay in the Kingdom.
Apply for the Saudi Arabia tourist visa
While iVisa does not offer the Umrah visa, the application process for the Saudi Arabia tourist visa for U.S. passport holders is straightforward and only takes a few minutes to complete.
With the help of iVisa.com you can apply by following these 3 simple steps:
Step 1: Provide basic information about yourself in the application form and your trip and choose your preferred processing time.
Step 2: Check if all information is correct information, and pay for the Saudi Arabia e-Visa Fees using a credit or debit card.
Step 3: Finally, add any required documents, if required, and click 'Submit'.
The approved visa confirmation will be sent by email.
Costs and processing times for the Saudi Arabia Tourist Visa
Depending on how quickly you need your visa, there are various options to choose from:
Standard Processing: This option costs total

USD $195.99

and takes

5 days

to process.
Rush Processing: This option costs total

USD $233.99

takes

3 days

to process.
Super Rush Processing: This option costs total

USD $275.99

and takes

24 hours

to process.
All government fees are included in the prices.
Keep in mind that the eVisa to enter Saudi Arabia is a Multiple Entry visa that is valid for a stay up to 90 days in Total within a 1 year after issued period.
Questions about traveling to Saudi Arabia?
Sincerely thinking about making Umrah this year but not sure which travel documents you need? Feel free to contact our customer service team online or email them at [email protected]. They are available 24/7.