The global situation in the months following the initial rapid spread of the coronavirus across the world has certainly improved, thanks in no small part to the many procedures and protocols that various countries and regions have implemented to control the continued transmission of the virus.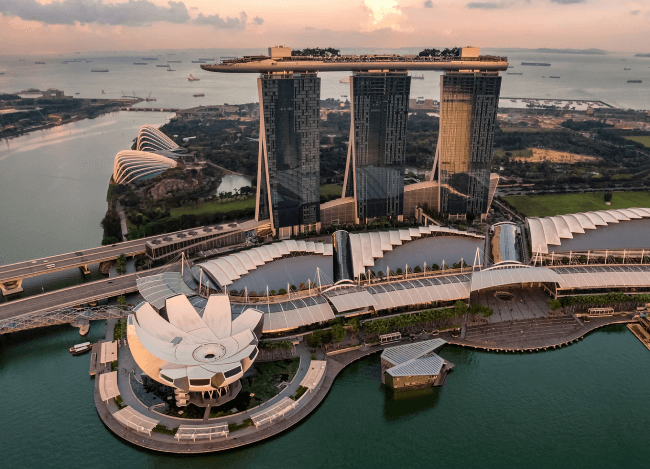 In particular, the country of Singapore is well on the way to complete recovery due to the changes that their government has made to their policies regarding border management, quarantine protocols, and COVID-19 testing. They are taking all the things that they have learned about the virus into account while incorporating other countries' strategies into their own. Read on and find out how Singapore is handling the effects of the pandemic successfully.
FREQUENTLY ASKED QUESTIONS
How does Singapore make use of the SHN?
The SHN, which stands for Stay-Home Notice for all Travelers, is a program created by the Singaporean government that functions a lot like self-isolation and quarantine protocols being implemented by a lot of other countries, especially those which are more affected by the virus. Under this plan, all travelers headed for Singapore will be required to stay in relative isolation for 14 days when they enter the country. It can be completed at a facility designated specifically for travelers under SHN, at the traveler's residence, or at a place that can suitably accommodate the traveler while under the SHN.
There are only a few people who are exempt from the SHN. If needed, even citizens of Singapore, permanent residents, and those who hold Long Term Passes will need to subject themselves to the SHN. The only people who will not need to undergo the program are those coming into Singapore from Australia (other than the state of Victoria), Vietnam, Macau, Brunei Darussalam, New Zealand, Taiwan, the Republic of Korea, and Mainland China and have stayed at these countries for at least 14 consecutive days.
Singapore citizens, Long Term Pass holders, and permanent citizens who are going back to Singapore can stay at a place of residence that they own, or a residence that a family member owns. They can use a hotel or other suitable accommodation but they will have to pay for the cost of their entire 14-day stay. But whether or not they will need to go on SHN, every traveler to Singapore will need a Health Declaration Form before airport authorities will allow them to get into the country, which is why everybody needs to get one before going on the trip.
Do I need a COVID vaccine or vaccination certificate to enter Singapore?
Yes, Singapore has been taking steps to restore travel within its borders. Travelers aged 12 and older need to display the COVID vaccine passport or vaccination certificate to enter Singapore.
Accepted vaccines are Pfizer, Moderna, AstraZeneca, Covishield, Janssen, Sinopharm, Sinovac, Covaxin, Novavax.
Since information may change quickly, we advise you to follow up on the latest Singapore travel updates and/or contact your local embassy.
Do I need a negative COVID-19 test result to enter Singapore?
COVID test prior to arrival: PCR or antigen test within 48 hours.
COVID test upon arrival: PCR test on arrival for unvaccinated travelers.
COVID test exemptions: Children under 2 and fully vaccinated travelers.
Do I have to quarantine once I get to Singapore?
Quarantine requirements: 7-day quarantine.
Quarantine testing: PCR on day 7 for unvaccinated travelers
Quarantine exemptions: Fully vaccinated travelers.
Who will be tested for COVID-19 in Singapore?
As far as travelers go, only those who are going to be on SHN are certain to be tested for COVID. Testing will be before the SHN is ended so they can be sure that the person they will allow free rein in the country is not infected with the coronavirus. However, some inbound travelers may be tested for the virus before they are allowed to enter the country according to the virus testing system set up by the government.
Who will be paying for testing and the SHN in a facility?
All testing done on a traveler going to Singapore is at the expense of the traveler himself. The test done before the completion of the SHN is mandatory so there is at least one for most travelers. However, some may have two tests and they will need to pay for both. For those who need to have an SHN at a facility dedicated to it, they will have to pay for their entire stay at that facility. Apart from that, they will need to get a Health Declaration Form before they can be allowed to enter the country.
Who needs a Health Declaration Form to enter Singapore?
The Singaporean Ministry of Health requires that all travelers inbound to Singapore have a Health Declaration Form before they can be allowed to get into the country. This form is available for Norwegians when they use iVisa.com.
Is the iVisa.com website all that safe?
The iVisa.com platform and website have been around for years and there are no security breaches in all that time because of the security software being used. This is an assurance to all customers that all information that they enter into their applications are encrypted and can't be accessed by an unauthorized person.
Where do I have to go if I need more information?
All the information that you will need is available in the iVisa.com website so be sure to head there. You may also send an email to [email protected].