The whole world is recovering from the effects of the COVID-19 outbreak, and recovery is pretty quick. The world situation is much improved and many agree that it is because a lot of countries have managed to implement health response procedures to curb the spread of the virus.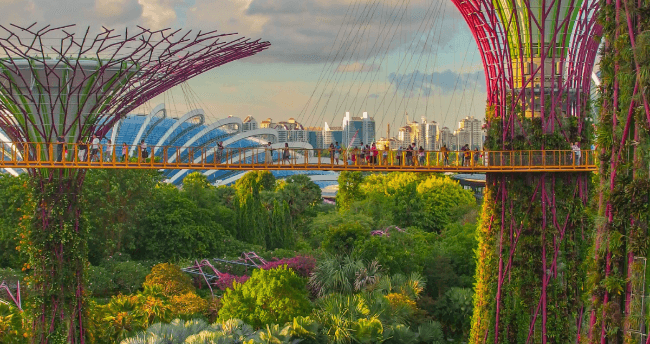 Of all the countries in the world, Singapore is arguably the one nearest to full recovery and they are announcing the re-opening of their country to international travel again. With the change in status come a few changes in policy regarding self-isolation protocols, border management, and COVID-19 testing, all the while keeping in mind everything that Singapore has learned about the disease and the causative agent. They will also incorporate the developments that other countries made into their process so every traveler entering into or transiting through Singapore will be safe from infection.
Find out how Singapore is planning to achieve all this. Read on.
FREQUENTLY ASKED QUESTIONS
What is the SHN and what is it for?
The SHN, otherwise known as the Stay-Home Notice for all Travelers, is a program that mirrors a lot of the requirements of other self-isolation programs adopted by many countries that are more severely affected by the COVID-19 outbreak. The SHN requires most inbound travelers to remain relatively isolated for 14 days at a place designated for the program. Others can serve their SHN in their own homes or suitable accommodation like a hotel.
Most travelers are not exempted from this program, even Singapore citizens, permanent residents, and holders of Long Term Passes. However, inbound travelers that have stayed in the Republic of Korea, Brunei Darussalam, Vietnam, Australia (other than Victoria), Macau, Mainland China, Taiwan, and New Zealand for the past 14 consecutive days are allowed to enter Singapore without subjecting themselves to the SHN.
Travelers who need to submit to the SHN (and are holders of Long Term Passes, Singapore citizens and permanent citizens) may stay at their place of residence while they are on their SHN. They may also use suitable accommodations but they need to shoulder the cost of their whole stay. In any case, all travelers heading to Singapore, including Pakistani citizens, are obliged to present Health Declaration Forms before Singaporean authorities will let them into the country. That is the reason why it makes so much sense to obtain one before going on the trip to Singapore.
Do I need a COVID vaccine or vaccination certificate to enter Singapore?
No, it's not necessary. COVID vaccine or vaccinated certificates are not necessary to enter Singapore. Since information may change quickly, we advise you to follow up on the latest Singapore travel updates and/or contact your local embassy.
Do I need a negative COVID-19 test result to get a visa?
Fully vaccinated travelers aged 13 and older are exempt from showing a negative PCR or antigen test result if they can show a vaccination certificate. Unvaccinated or not fully vaccinated travelers must still show a negative PCR or an antigen test result taken within 48 hours before departure.
Do I have to quarantine once I get to Singapore?
Quarantine requirements: There are no quarantine requirements.
Who will be tested for COVID-19 by Singaporean authorities?
Singapore will require all travelers who are about to finish their SHN to be tested for the coronavirus. While testing for COVID-19 may be required only for some inbound travelers, it will be mandatory for those who have subjected themselves to the SHN according to the testing regime that was implemented by the government of Singapore.
Who will assume the cost of the SHN and the COVID-19 tests?
All travelers who will go on self-isolation will require a COVID-19 test before they finish the 14 days of the SHN. Some may even be subjected to a test before they are allowed to enter by Singaporean authorities. Unfortunately, the travelers will have to pay for all the COVID tests. And that also goes for the SHN if they choose to go into isolation on accommodations other than their house or their family's residence. That includes facilities dedicated to housing those who are on SHN. Plus, all travelers will need to get a Health Declaration Form if they expect Singaporean authorities to clear them for entry into the country.
Is it safe to get a Health Declaration Form through iVisa.com?
The iVisa.com platform has been consistently used by customers in getting travel documents online. There have been no reported security breaches due to the security software protecting it. This means that customer information is secure and applying for travel documents like a Health Declaration Form is as safe as it gets.
Can you get me more information?
You can head out to the iVisa.com website for more information. If you have concerns or questions, feel free to contact our representatives by sending an email at [email protected].