The countries of the world have seen great improvements in terms of health and travel since the months following the early outbreak of the virus. All the improvements are thanks to all the protocols that countries in the various regions of the world have implemented in an effort to control the spread of the virus into their respective territories.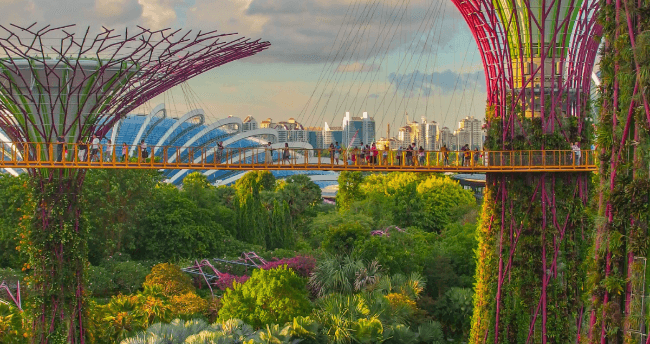 Singapore, in particular, seems to be the closest to a full recovery, especially when compared to its neighbors. This incredible upturn in the country's situation is due in large part to the policies about quarantine protocols, testing for the virus, and better management of borders and travelers. The country has taken everything it has learned, applied technologies created by other countries, then combined them in a strategy aimed to help them reopen their borders to travelers.
FREQUENTLY ASKED QUESTIONS
Why is there a need for the SHN upon entering Singapore?
The SHN is the acronym for Stay-Home Notice for all Travelers, which is a program developed by the government of Singapore. Its functions and features are a lot like the other self-isolation protocols that most countries are adopting. There are a few differences, though. Under the SHN, all travelers that are headed for Singapore, including its own citizens, will be isolated from the others at a designated SHN facility, suitable accommodations, or the traveler's own residence. The place where the SHN will mandatorily be completed depends on where the traveler is from.
Only a few people are exempt from having to go on SHN. Even Singapore citizens, permanent residents in the country, and long term pass holders have to go on SHN if they are required to do so. Only the people who are inbound for Singapore from any of these countries are exempt from the SHN: Vietnam, Brunei Darussalam, the Republic of Korea, Macau, Mainland China, Taiwan, New Zealand, and Australia (aside from the state of Victoria). Another condition for the exemption is the traveler must have stayed in any of these countries for at least 14 consecutive days.
For permanent residents of Singapore, holders of long term passes, and Singaporean citizens, they can stay in a residence that their family members own, or those that they themselves own. If long term pass holders don't want to stay at their own house, they can complete the SHN at a hotel or other suitable accommodations. They will have to pay for the entire 14-day stay, though. Regardless of where they stay on their SHN, they will still need a Health Declaration Form in order to gain entry into Singapore.
Do I need a COVID vaccine or vaccination certificate to enter Singapore?
Yes, Singapore has been taking steps to restore travel within its borders. Travelers aged 12 and older need to display the COVID vaccine passport or vaccination certificate to enter Singapore.
Accepted vaccines are Pfizer, Moderna, AstraZeneca, Covishield, Janssen, Sinopharm, Sinovac, Covaxin, Novavax.
Since information may change quickly, we advise you to follow up on the latest Singapore travel updates and/or contact your local embassy.
Do I need a negative COVID-19 test result to enter Singapore?
COVID test prior to arrival: PCR or antigen test within 48 hours.
COVID test upon arrival: PCR test on arrival for unvaccinated travelers.
COVID test exemptions: Children under 2 and fully vaccinated travelers.
Do I have to quarantine once I get to Singapore?
Quarantine requirements: 7-day quarantine.
Quarantine testing: PCR on day 7 for unvaccinated travelers
Quarantine exemptions: Fully vaccinated travelers.
Are all inbound travelers to Singapore going to be tested for the virus?
All those who will be on SHN are to be tested before they complete their 14 days in relative isolation, as per the testing system that the government set up. Some might be tested for the virus before they can enter the country. What's more, the traveler himself will be responsible for the payment for both the testing and the stay at the SHN facility.
How do you get a Singapore Arrival Card with an Electronic Health Declaration?
All travelers will need a Health Declaration Form along with a Singapore Arrival Card so immigration can clear them for entry after they arrive. They can get the arrival card and the declaration form through iVisa.com. They will have to fill out the Health Declaration before they travel to Singapore so that when they get to the airport, everything will be ready and they will be able to enter the country as soon as possible.
How safe is the iVisa.com website?
It is one of the safest online platforms around, having no security breaches in all these years. This means that all customer information on the applications sent using iVisa.com services will not be accessed by anyone other than authorized personnel.
Is there another source of information?
The most reliable source of information about travel and documents is the iVisa.com website. You can send an email at [email protected].