Visiting Switzerland is an excellent plan if you want to explore the breathtaking landscapes such as the astounding Swiss Alps, beautiful lakes, and huge vineyards that convert this country as the best place for outside activities. Switzerland is well-known for its rich historical and cultural inheritance that mixes tradition with the modern world. Not to mention that Switzerland also have the best chocolates and cheeses in the world.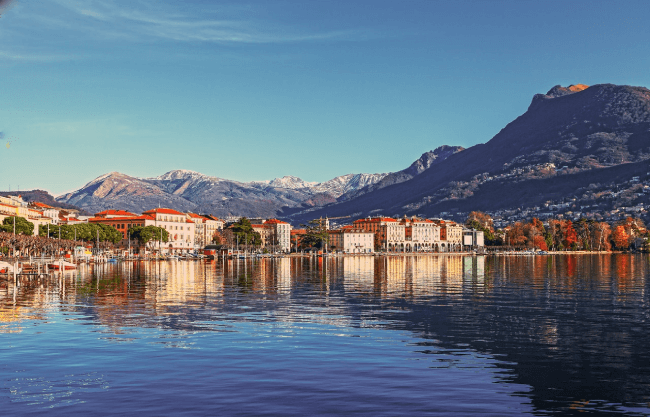 If you want to go to Switzerland next soon, you must know the travel restrictions implemented recently, depending on the origin country you are from. For E.U. citizens, you will not have to present any document more than your ID since Switzerland is in the Schengen Zone despite not being in the European Union. On the other hand, if you aren't from the E.U, you have to know that, by the end of 2022, all citizens of sixty eligible countries will have to apply ETIAS before visiting the country.
You can obtain your ETIAS online by filling long application forms on your own that might be time-consuming, or you can simplify that process by using iVisa.com to make it straightforward and fast. If you do it with iVisa.com, you need to know that it will not take more than ten minutes to finish it. However, as you read before, the Switzerland ETIAS cost has not been launched yet to the public because it is being developed by E.U. Fortunately, iVisa.com has designed three alternatives that will depend on your economic needs.
If you want to learn more about the ETIAS, and how you can save time, effort, and choose any of the three alternatives that iVisa.com has prepared for you, then we suggest you read this article.
Frequently Asked Questions
What is the Switzerland ETIAS, and why do I need one?
The Europe Travel Authorization for Switzerland is an electronic document that will allow any citizen from sixty eligible countries outside the Schengen Zone to enter the country. It will be implemented due to the increase in terrorist attacks inside the continent as a security measurement.
This document will allow access to visit Switzerland for ninety days in a period of one hundred and eighty days. If you don't apply for it before late 2022, you will not enter the country. It will be obtained online, and you can do it by yourself, or you can save time and effort by doing it with iVisa.com. It is up to you to choose, depending on your needs.
Is the Switzerland ETIAS the same as the Schengen Visa?
No, these are different documents whose purposes are not the same. From one side, the ETIAS visa waiver is a travel authorization program that is obtained online. On the other side, the Schengen Visa is a document for all citizens whose countries do not count on a visa exemption agreement.
What are the required documents to apply for the Switzerland ETIAS?
The official documentation list may vary since it has not been officially released to the public. Fortunately, iVisa.com will only need the essential documentation for the Switzerland ETIAS. Check them out, and take them with you to start the process.
You will need your passport.
Your email address where you will receive your ETIAS.
Your favorite payment method since you will have to pay for the procedure.
Are you ready to start? Then click here.
What are the processing options that iVisa.com offers for the Switzerland ETIAS?
Since the Switzerland ETIAS has not been deployed yet to the official public, iVisa.com has prepared three different alternatives that you can choose depending on your needs. These are:
Standard Processing Option: A cheap alternative, yet you will have to wait for it.
Rush Processing Option: A fast option, but a bit expensive
Super Rush Processing Option: You receive your ETIAS asap, yet it is the most expensive alternative.
What are the steps to follow with iVisa.com?
We remind you that you still can do it by yourself, but remember, you may have to spend more time and effort. If you have decided to do this process with iVisa.com, you need to know that you won't have to follow complicated steps that might be time-consuming. All you will have to do is:
First, complete a brief application form here and choose the processing option that you prefer.
Second, select your favorite payment method.
Third, upload the required docs, and submit it!
That will be all. If you have any questions while doing the procedure, you can contact us at any moment!
Is it secure to use iVisa.com?
iVisa.com is pretty safe, indeed! We reckon with a platform that will protect all your information from any third-parties. You can also read our satisfied clients about our services.
Can I get in touch with you if I have further questions?
For sure! Our customer service is willing to help you with any inconveniences or doubts you may have throughout the process. You can also send us a message to [email protected]
Let iVisa.com be part of your goals to visit Switzerland!