The Jungfrau Region is probably the best place to visit in Switzerland, both in summer and winter. A century or two ago, this Alpine zone was visited by explorers who expected to ski or travel through the mountains. As of now, by virtue of an expansive network of railways and well-kept footpaths and bikeways, the area is now accessible for various sorts of travelers.
The Jungfrau Region contains four delightful towns: Grindelwald, Murren, Lauterbrunnen, and Wengen, and three towering mountains: Eiger, Mönch and Jungfrau.
If you have plans to explore all of this and other spectacles of Switzerland, here we will explain that by 2022, a new European Travel Information, and Authorization System will come into effect, which will be mandatory to visit both Switzerland, as well as any of the 25 remaining countries that make up the Schengen zone.
You can apply for the ETIAS using the highly-rated iVisa.com services.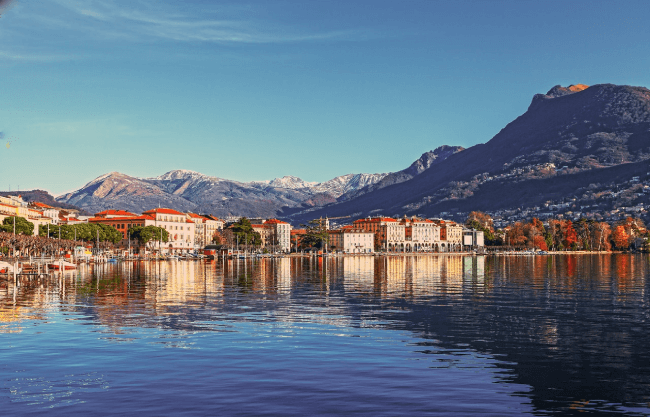 Learn more about the details of the Switzerland ETIAS for citizens of Honduras.
Apply In Advance
When you apply in advance for your Switzerland ETIAS for citizens of Honduras, you're freeing yourself up to focus on other, more exciting tasks like planning where you'll stay and deciding which restaurants you'll visit. You can even apply months in advance, so don't hold back.
Frequently Asked Questions
As a citizen of Honduras, will I need an ETIAS?
As a citizen of Honduras, you can travel to Switzerland and the rest of the Schengen countries without a visa as your country falls under the visa-free country list to enter the Schengen Zone. Although by 2022, you should have the new Switzerland ETIAS for citizens of Honduras authorization at hand.
Can I visit other European countries with the ETIAS?
Yes, but only the 26 nations that belong to the Schengen zone. There are certain countries in Europe that are not part of the Schengen Zone, so to visit them, you will have to comply with their regulations and requests to cross their borders. In the case of the Schengen countries, as a Honduran citizen, you do not need a visa to travel between them, only the Switzerland ETIAS for citizens of Honduras.
What do I need to get the Switzerland ETIAS for citizens of Honduras?
To obtain the ETIAS, all you need is to fulfill an online application where you'll supply data and documents. Then you'll receive your Switzerland ETIAS for citizens of Honduras. When you apply with iVisa.com, the process is less tedious, since everything will be under our care. But to give you an idea of the three key items that we will ask you to have, we have listed them here:
Valid passport - not only at the time of your trip but even after it, for at least three months.
Make the payment for the service with a credit/debit card or Paypal.
Indicate the email address where you'll receive your authorization.
Can I apply for the Switzerland ETIAS with iVisa.com?
Of course! For us, it will be a pleasure to carry out your ETIAS application. With iVisa.com, the process takes just three steps.
First step: We will need you to fill out the online form here with your personal data and choose the processing time you want to receive your ETIAS.
Second step: Verify your information and make the payment online.
Third step: Check that everything is written correctly and upload the requirements that you must send-attached along with the online form. After this, you only have to receive the email with your Switzerland ETIAS for citizens of Honduras.
Will the process be time consuming and expensive?
We offer three different options for you to choose from which depend on how soon you need your Switzerland ETIAS for citizens of Honduras. Don't worry though, the longest process might be a couple of days, and the prices are not expensive either.
Standard Processing: With this option the costs are low because the processing time takes a couple of days.
Rush Processing: With the Rush option, the price is a little higher because the turnaround time is also faster.
Super Rush Processing: If you want to get your ETIAS within a few hours, your best option is Super Rush, although it is worth more than the other two options.
How safe is my info with iVisa.com?
Your information will be completely safe in the hands of our team of professionals, who are backed by a modern platform that keeps your data safe and secure. You can also read our reviews to find our for yourself about the experience that others have had with our services.
Where do I go if I need more answers?
We understand that during the Switzerland ETIAS for citizens of Honduras process, more questions always arise than originally expected. At iVisa.com, we specialize exclusively in the documentation necessary to travel, like visas, permits, or any other document required by the country you wish to visit. That's why our website is packed with all the data you might need concerning travel information and relevant documentation - in one place.
Discover the other services we offer and visit our blog so that you are aware of what we do. You can also contact the customer service department if you prefer to speak directly to one of our agents.