Traveling is one of those incredible pleasures of life. Don't miss the opportunity to travel as there are so many countries around the world to explore. Begin with Switzerland, where you can find unique cities, like Geneva and Zurich. If you are more into nature, then visit the Swiss Alps and spend a few days learning how to ski. Don't wait any longer to have an incredible experience in Switzerland. The iVisa.com team can help you!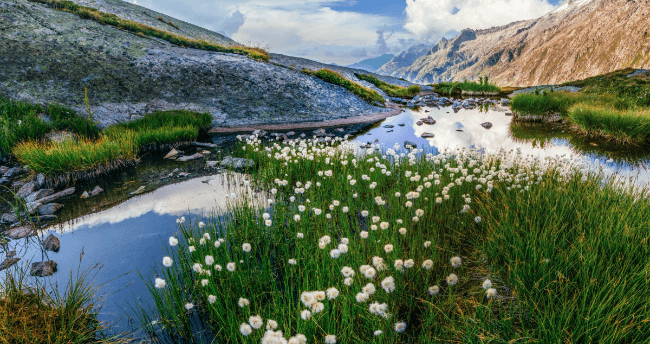 Citizens of Paraguay must apply for a new document called ETIAS to enter Switzerland. The Switzerland ETIAS for citizens of Paraguay is a mandatory document for international travelers, and the ETIAS system will be available in 2022.
Continue learning more about the ETIAS application in the following lines.
Frequently Asked Questions
What is ETIAS?
The ETIAS is the European Travel Information and Authorization System. The Switzerland ETIAS for citizens of Paraguay will check travelers' information before they land in Europe. EU immigration is looking to keep the European countries safe as they have a better track of the people entering the Schengen zone.
The good news is that the process is 100% online, which means iVisa.com can support you throughout the process to get the Switzerland ETIAS.
Do I need a Switzerland ETIAS as a citizen of Paraguay?
Yes! Citizens of Paraguay need a Switzerland ETIAS before entering The Schengen area, which includes Switzerland. Countries exempt from the Schengen visa must have the ETIAS document before arrival.
Paraguay is part of a group of countries that comply with this requirement. Therefore, citizens of Paraguay have to apply for a Switzerland ETIAS.
Citizens of Paraguay traveling for transit, tourism, and business purposes can get the Switzerland ETIAS.
Can I visit all of Europe with the Switzerland ETIAS?
The Switzerland ETIAS for citizens of Paraguay gives access to the 26 countries in the Schengen zone. However, it doesn't mean the Schengen zone covers all of Europe. Check beforehand what countries you would like to visit and whether they belong to the Schengen area. Try our Visa Checker and confirm the travel requirements for every country in your itinerary.
What is the validity of the Switzerland ETIAS?
Citizens of Paraguay with a Switzerland ETIAS can stay up to 90 days in the Schengen zone, including Switzerland. The travel document is valid for up to 3 consecutive years.
Contact our support team in case you have some questions.
What are the requirements?
Citizens of Paraguay must provide personal details, information about the journey to Switzerland, and they should answer some questions about security. Remember that EU immigration will verify your information.
Travelers should have the next items:
A passport scan showing your details and photo.
A valid email address.
Payment methods, iVisa.com has a minimum fee for processing your Switzerland ETIAS for citizens of Paraguay. Pay it with a Paypal account, or use a credit/debit card.
What are the processing times and fees?
Standard processing option, pay the minimum price, and wait a regular time for your document.
Rush processing option, expect a less waiting period if you are willing to pay a higher price.
Super Rush processing option, receive your Switzerland ETIAS for citizens of Paraguay right away.
Dreaming about Switzerland is possible! Let iVisa.com handle your ETIAS process.
What is the ETIAS process?
Citizens of Paraguay can enjoy the simplicity of iVisa.com:
Fill out the information required in the [electronic form] and choose a processing time.
Review your information and pay with a credit/debit card or use a Paypal account.
Attach a copy of your passport.
Start the ETIAS application soon!
How will I receive the ETIAS document?
Citizens of Paraguay will receive the Switzerland ETIAS electronically. The iVisa.com team will use the email address detailed in the application to send you the ETIAS authorization. Keep it and show it to officials upon arrival.
Remember that your final admission to Switzerland depends on border control. For this reason, keep all the right documentation with you at all times.
Is iVisa.com reliable?
Definitely! Countless travelers around the world have trusted iVisa.com for years with all types of travel documents. Citizens of Paraguay are making the right decision by choosing iVisa.com.
Go to the comments section and read about the excellent results iVisa.com has had over the years.
How can I find more details?
Discover more details on the application page! We can help you with every step of the ETIAS process.
Get in touch with our support team that is available 24/7. We will take away the burden of the procedures to enter Switzerland. Focus on this dream destination and let us manage your Switzerland ETIAS for citizens of Paraguay application.