Going to Switzerland is a great plan for those who would like to explore the Swiss Alps' beauty or discover great cities such as Zurich or Bern. On the other side, you can take the risk of trying the most exquisite cheeses and sweetest chocolates in the world. Don't forget that you can also explore the splendid castles and small towns where its architecture makes it the best place to rest and enjoy.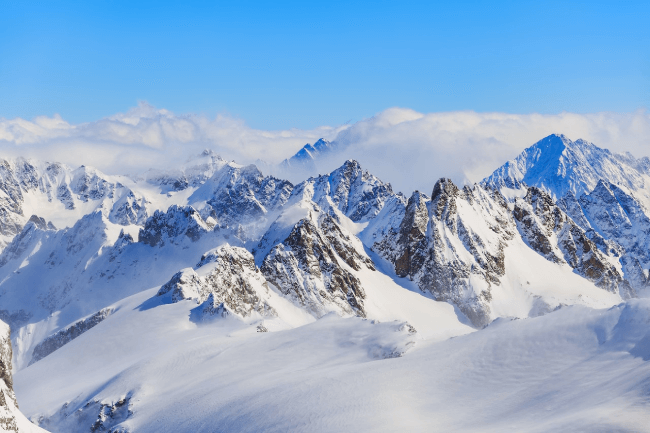 As you can read, there are many reasons why you should go right away to one of the safest countries in the whole world that has almost everything despite its size. If you plan to go next soon, you need to know the new travel measurements for sixty eligible countries that now are not required to present a visa. Although Switzerland is not part of the European Union, it is part of the Schengen Zone. They have announced thatby the end of 2022, all citizens of eligible countries will have to present a Switzerland ETIAS before entering the country. You can apply for a Switzerland ETIAS online directly from the official website, but it may take more time and effort. On the other side, you can do it with iVisa.com that will do almost everything for you, saving time.
The Switzerland ETIAS will count on the validity of three years since the day it is approved. You can learn more about this new documentation that will be implemented from late 2022, and how you can save time and effort by using iVisa.com to do so, reading this article carefully.
Frequently Asked Questions
What is the Switzerland ETIAS, and why is it important?
The Switzerland ETIAS is an electronic travel authorization that the European Union is implemented to strengthen the region's security. It will help them to identify most tourists that come from abroad.
The Switzerland ETIAS will let you enter not only this country but any other one from the Schengen Zone. You can go there for most almost ninety days, and as you read before, it will count on the validity of three years. It will be available from late 2022, so keep in mind that you won't enter Switzerland if you don't apply for it before the time arrives.
Is the Switzerland ETIAS the same as the Schengen Visa?
No, these documents are different. From one side, the Switzerland ETIAS visa waiver is a new way to identify most tourists from sixty eligible countries that do not count on a visa requirement to enter the country. It will be obtained online from the official website or using iVisa.com.
On the other side, the Schengen Visa is a required document for the countries that do not count on a visa exemption agreement with the European Union, including Switzerland.
What is the required documentation to apply for a Switzerland ETIAS?
The official docs list that you will have to attach while doing the procedure may vary from time to time since it has not been deployed yet. That's why iVisa.com has prepared the essential documents to help you with your Switzerland ETIAS. These documents are:
Your passport.
Your email address where you will receive your Switzerland ETIAS.
Your preferred payment method because it has its price.
Have you made a decision? Then click here and start your process right away!
What are the processing times and fees that iVisa.com offer for the Switzerland ETIAS?
As the Switzerland ETIAS is being developed, iVisa.com has prepared three different alternatives for you to choose from.
Standard Processing Option: It's a standard option to receive your doc in the cheapest way possible.
Rush Processing Option: You obtain your Switzerland ETIAS faster, yet you have to pay more.
Super Rush Processing Option: It is the most expensive option that you can choose. The good news is that you receive your Switzerland ETIAS asap.
How can I apply with iVisa.com?
Bear in mind that the Switzerland ETIAS procedure is not as complicated as it sounds, but it is time-consuming, and you will have more paperwork to do. On the other side, if you use iVisa.com, you won't have to do so much since we have designed three simple steps to follow. These are:
First, complete a short questionnaire about yourself here where you fill your information, and choose your preferred processing option.
Second, proceed with the payment after checking that everything looks great.
Third, upload the docs, and submit it!
That's it! If you have any questions while doing the procedure, do not hesitate to contact us whenever you want.
Is it secure to use iVisa.com?
It is safe, indeed! iVisa.com is a travel agency with a secure platform that will protect your information from third parties, so you won't have to be worried about it. On the other side, if you have some doubts about our procedures, you can check our reviews to verify them.
Can I get in touch with you if I have further questions?
You can contact us at any time, and our agents will be there to help you if you have more questions. Remember that you can also send us an email to [email protected]
Let iVisa.com be part of your dreams!