In the very heart of Europe, landlocked country Switzerland boasts Alpine towns, lakeside resorts, Swiss heritage sites, and bustling cities, as well as many interesting things to do and places to visit! Discover the major towns and cities in Switzerland to visit and how to get there.
Switzerland is one of the most beautiful countries in the European Union. Major Swiss cities always seem to find a special spot on travel bucket lists thanks to their pristine settings, charming old towns, nearby ski resorts, hiking trails, beautiful lakes, outdoor adventures, surrounding mountains, and popular attractions. In this article, you'll discover the most beautiful small towns and best cities in Switzerland that you must explore, and how to get there.
Need for more information about Switzerland, such as visas, currency, and best time to travel? You can find more practical information and inspiration by checking out our ultimate guide to Switzerland.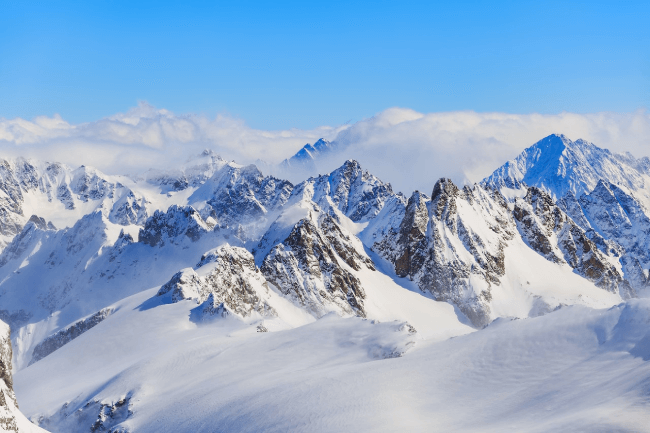 Guide to the best cities in Switzerland
You can find natural beauty, culture and history everywhere you look in Switzerland, from gorgeous lakes to famous mountains to medieval cities. Our list of the 7 best Swiss towns to visit was hard to narrow down, but here are our choices.
Zürich
Zürich is Switzerland's financial capital, main university town, and largest city, with a charming old town (called Altstadt in German). It is the perfect place to get your bearings and start your trip in Switzerland, as it's easy to fly to from other countries.
Some of Zürich's highlights include admiring everyday life and interesting museums such as the Swiss National Museum, Grossmünster cathedral in the city centre and trying traditional Swiss cuisine like cheese fondue! You're sure to be treated to a wonderland with fun Christmas markets if you visit during the winter.
How to get there: This well-connected large city has its own international airport. As the largest in Switzerland, Zurich airport is the most convenient way to reach the city from other countries or continents. It also boasts a large train station to take you to your next destination on your Switzerland itinerary.
Lucerne
In the shadows of a snow-capped mountain, Lucerne (also known as Luzern) is a picturesque city straight out of a storybook. Once there, you will find plenty of cobbled streets, traditional Swiss architecture, and more photo opportunities than you can count.
Take a stroll through the old town center, take in the views of Lake Lucerne and the snow capped mountains, and a walk across Chapel bridge, the iconic wooden footbridge in the centre of Lucerne. You can explore Lucerne in a short visit, before you move to your next stop.
How to get there: You can travel from Zürich to Lucerne by train without having to change at any stations. There are 40 direct trains from Zürich to Lucerne each day! It's also possible to visit the beautiful city of Lucerne on a day trip from Zurich. Lucerne is also the place where the famous GoldenPass Line train ride starts.
Bern
Bern is the capital city of Switzerland. In comparison to other European capital cities, this one is unique. The city of Bern has endured time and remains unchanged since it was laid out in the 12th century. As a UNESCO World Heritage Site, the Old City of Bern is a must-see.
Make sure you don't miss the Zytglogge, an astronomical clock dating back to the 15th century. This clock tower features a mechanical timepiece that runs every hour and is one of the city's most famous landmarks.
How to get there: The cities of Zurich, Basel, Interlaken, and Lucerne, are only a direct, one-hour train ride away from the Swiss capital. This well-connected city is therefore one of the easiest to get to! Bern also has an airport, if you wish to fly to it directly.
Interlaken
Despite not being a city by your usual definition, the Swiss town of Interlaken should definitely be on your list of places to visit in Switzerland, especially during the ski season. With the Bernese Alps as its backdrop, Interlaken is gorgeous. It is located in the canton of Bern, close to the capital city.
There is plenty to explore and do in Interlaken if you are looking for incredible outdoor adventures. If you are looking for a more relaxing activity, embark on a passenger ship cruise on Lake Thun or Lake Brienz. Both rides offer breathtaking views that will make you wish you could stay forever in this stunning small town.
If you have extra time, plan a full day to enjoy the Jungfrau region and Grindelwald, one of the most popular places to visit in Switzerland and the home of the highest train station in Europe.
How to get there: Interlaken is just under an hour away by train from Bern. You can also take a bus from other parts of the country. If you have a GoldenPass Line ticket, the train will stop in Interlaken as well.
Zermatt
Among the most charming cities in Switzerland to visit is Zermatt. On the border with Italy, this charming city can be found in Southwest Switzerland. A visit to this beautiful city is a must when you are in this wonderful country.
There is no better place to start a hiking adventure than here. Throughout the hikes, you will be captivated by one of the most popular attractions in Switzerland, the grand Matterhorn, the shape of which has inspired the Toblerone chocolate bar! It is also a great destination for skiing and winter sports.
How to get there: Zermatt is car-free, so it is only accessible by train on the Matterhorn Gotthard railway via the villages of Visp or Brig from major cities in Switzerland.
Montreux and Geneva
Technically two cities, Montreux and Geneva both lie on the banks of Lake Geneva, with the rolling hills and mountains as a backdrop. The main spots in Montreux are the famous Château de Chillon, a medieval waterside castle and the Lavaux vineyard terraces to taste local wines, which are only a stop away. Get off at Cully and follow the signposted path through the vineyards to fully appreciate the views of this UNESCO World Heritage Site.
Geneva is another stunning city home to the United Nations headquarters and the scientific highlight CERN. Great for those interested in politics and science.
How to get there: Geneva is another international city well-connected to many countries and cities in Europe and around the world. Montreux is also on the GoldenPass line, and only a short train ride from Geneva.
Lausanne
Lausanne is another picturesque small city located on Lake Geneva. It faces the French town of Évian-Les-Bains and lies on the southern slopes of the Swiss plateau. With an elevation of about 500 meters, Lausanne showcases amazing views of the lake and the Swiss Alps.
The International Olympic Committee is headquartered in Lausanne, but it offers more than that. This town dates back to the Middle Ages and is surrounded by deep gorges, making for a dramatic landscape.
How to get there: Direct trains between Geneva Airport and Lausanne take about 45 minutes and normally run 4 times per hour.
Decided which cities and towns you want to visit in Switzerland? Find out all you need to know before you visit the country ultimate guide to Switzerland or check if you need a visa using our visa checker for Switzerland.