We as a society have had to face many problems due to the current pandemic that we know as COVID-19. An aspect of our lives that seems to have taken the brunt of this global issue is travel, what with different rules, and travel bans being implemented everywhere. One of the countries that has taken new restrictive measures is Thailand. These regulations and requirements are the same for all people who wish to travel to this nation.
Regarding travel for Spanish citizens, the rules are quite the same. Spaniards can stay for a total of 30 days in Thailand without the need for a visa. Although a new requirement has been set in place by the Thai government which is to present a Health Declaration (T.8 Form, this measure will serve as a restriction to see if the traveler is in good health conditions to enter Thailand or not.
There are many ways to apply for this document as the Airports of Thailand (AOT) app, where you need to download the app on your phone, register, and follow each step they ask you, or you can obtain it by an easy-to-fill online application form in less time and without any difficult problem.
To learn more about the most frequently asked questions related to the Thailand Health Declaration, you should keep reading this article that will help you a lot.
Note: Since July 1st, 2022, the Thailand Pass is no longer necessary to enter the country.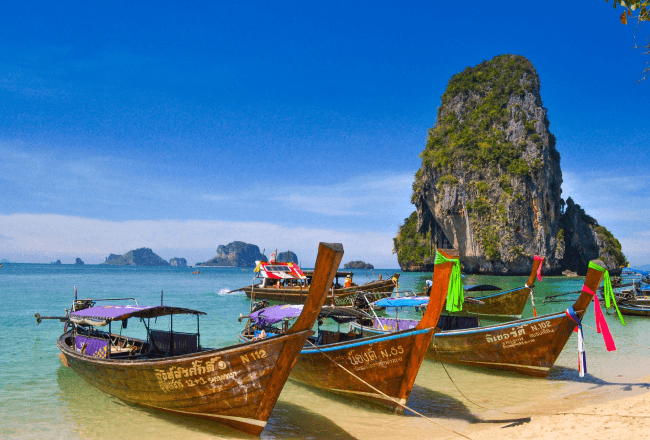 Frequently Asked Questions (FAQ)
Why is the Health Declaration a required document to enter Thailand?
As a result of the coronavirus, the Government of Thailand, which is now reopening its frontier borders, has decided to implement a new required document called Health Declaration (T.8 Form).
This document is aimed at all travelers, including Spanish citizens, who wish to enter Thailand. The reason why Thailand is doing this is to prevent the spread of coronavirus in its country and to avoid more people get infected during their journey in Thailand.
How can I obtain the Thailanda Health Declaration?
You can process this document in two ways: Downloading the app of the AOT, making a registration, following all the numerous steps and then receive the confirmation, or you can avoid all these long parts and get your Health Declaration by an online application that doesn't take too much time to complete.
If I decide to apply online, do I need to supply any document?
In order to submit your online application, you must provide the following documents:
A 6-month valid passport scan: we only need the information page of your passport.
Means of payment: we accept multiple methods of payment such as credit/debit cards or PayPal.
Do I need to show a COVID vaccination certificate to enter Thailand?
No. COVID vaccines or vaccination certificates are not required to enter the country.
Do I need a negative COVID-19 test result to enter Thailand?
There are no testing requirements.
Is quarantine obligatory when I arrive in Thailand?
COVID quarantine requirements: There are no quarantine requirements.
How many times can I enter Thailand with a T.8 form?
You can use the Health Declaration only one time. This means that you will get a Single Entry. Also, the validity of this document expires in 14 days after arrival or until passport expires.
Remember that the total days that you can remain in Thailand will depend on your nationality and not on the Health Declaration. If you hold a valid Spanish passport you can stay inside of this country for 30 days in total without a visa.
What are the processing times and prices?
We know that one of the concerns of the applicant is the price. This is why in iVisa.com, we have divided all of our prices according to the customer's necessity.
Here are your options:
Standard (

7 days

):

USD $35.99

.
Rush (

5 days

):

USD $68.99

.
Super Rush (

3 days

):

USD $100.99

.
All the prices mentioned before including only our service fees. The Health Declaration has no cost, so we will ask you just a small amount for the service we will provide in the processing of your application.
How can I apply for a T.8 Form?
Applying online facilitates all the processes as you only need to fill out a form with your whole details and make the corresponding payment. In the next list we explain you step by step how you can complete your own online application form:
Step number one: provide your personal information like name, address, date of birth, passport info, and so on. In this section, you also need to choose the processing time.

Step number two: make the payment and revision of the form. Make sure that the information you give is 100% accurate and it has the correct spelling.

Step number three: upload the scan of your passport and submit your application.
Easy right? So, apply here and get your Health Declaration in no time. If you still have questions about the application form, you can contact our support team 24/7.
How long does it take to apply for a Thailand T.8 form?
The process for applying online is very simple and can be done in a matter of minutes. So don't worry about this point and follow all the steps we have mentioned in the previous question.
What happens after I submit my online application?
We will work on the processing of your application. Once the Government confirms the information we provided in their system is correct, they will send us a QR Code.
We will send you this code in a message by email. Then, you will need to download this QR Code on your phone and show it to one of the immigration officers at the Thailand International Airport.
Kids need to get their own Health Declaration too?
Yes, they need it. Remember that this document is required for all travelers who plan to enter Thailand.
I have more unresolved questions, where can I find more info?
If there is anything still unclear, you can visit our FAQs related to the Health Declaration, or you can also contact one of our operators who will be happy to help you 24/7.