To travel with pleasure, it's important to plan ahead. This is essential to avoid any inconvenience when arriving at the airport, including forgetting a document or even your luggage.
For this reason, we remind you that if you want to explore Uganda as a Canadian citizen, you have to apply for the Uganda eVisa, as it's the document that ensures you enter this country without problems.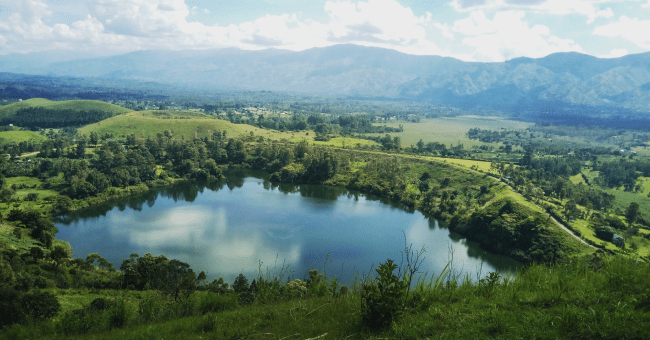 The Uganda eVisa works as the only Uganda visa for Canadian citizens, which means that you can enter this country without the need for a conventional visa at the embassy. You can receive the eVisa through an online application that doesn't take you more than 15 minutes.
It's quite easy to apply for this document, especially with the help of iVisa.com, a third party company in charge of providing electronic visas in a safe and professional way.
Keep reading these questions to learn more about the Uganda eVisa.
Frequently Asked Questions
What is a Uganda eVisa?
Before you decide to use our services to apply for your Uganda eVisa, keep in mind that this document is completely electronic, unlike the traditional Visa, so it's a lot easier to obtain.
When we talk about eVisas, we refer to electronic visas that give you legal authorization to enter a country without having to offer other extra papers. The eVisas, like the Uganda eVisa, work with an electronic system that's linked to your passport, although many times it's still necessary to give a printed copy (you receive it by email).
This document can be obtained in a very short time by using iVisa.com, thus saving you the trip to the embassy or wasted time in complicated web portals.
Just in case, keep in mind that the Uganda eVisa is valid for 90 days after issued (you can use it at any time during this period) and has a Single Entry. Upon landing in Uganda, you'll have a maximum of 45 days in Total to explore the country.
Do I need an Uganda visa for Canadian citizens if I'm from Canada?
The Uganda visa for Canadian citizens is simply an Uganda eVisa. As a Canadian, you don't need another document to enter Uganda, aside from your valid passport, of course.
Just remember that you can apply not only for the most popular eVisa, which is the tourist one. You can also apply for a Transit Visa if you're just passing through, or a East Africa Visa if you want to visit other countries in Africa like Rwanda.
What items do I need to get the Uganda Visa online?
Although this procedure is completely online, it's still necessary to have some items before starting it. The good thing is that these documents and items are not difficult to obtain:
Your passport with a valid due date.
A photo, which can be easy to get by using our passport photo service.
Scanned copy of the passport's information page.
Yellow Fever Vaccination, which is mandatory in many countries in Africa.
Airline Confirmation (the plane ticket is enough).
Travel Itinerary with all the things you'll do in the country.
What is the price of the Uganda visa for Canadian citizens?
iVisa.com gives you the opportunity to choose the processing option that best accommodates your needs and budget. Here's what you can select:
Standard processing time: your application form is processed in only

6 Business Days

, and the price is

USD 102.49

.
Rush processing time: with this option, you wait

4 Business Days

, and you pay

USD 134.49

this time.
Super Rush processing time: this option is even faster than the previous one, which is why it costs you

USD 171.49

. You only wait

3 Business Days

.
As for the visa type, it won't affect the fees listed above unless you opt for an East Africa Visa, which costs a bit more. The charges are USD 148.00, USD 178.00, and USD 213.00 respectively for each processing time.
You can see more information about the Uganda visa for Canadian citizens here.
How is the application process with iVisa.com?
As for the application procedure, it won't take you long to complete it and you'll only have to complete this series of steps:
First, answer the questions you see in this link carefully and select your processing time.
Second, check the answers to your questions to avoid errors in the information, and from there continue with the payment platform.
Third, load the requested documents you see on the screen and click the 'submit' button to finish.
Just in case, the questions are basic because we only ask for general information about your trip. Besides, you'll only have to pay for the service once you see the total of everything (according to the processing time that we mentioned above). Finally, don't forget that we'll always instruct you on what to do and that if you have any questions you can contact us here.
What are the vaccination requirements to enter Uganda?
To enter Uganda you must have a yellow fever vaccination certificate, as this disease is a risk in this country.
You can check more details about this requirement and the Uganda visa for Canadian citizens in this link.
Can I trust iVisa.com's services?
At iVisa.com we work very carefully to ensure the security of your information, especially because we know that you worry a lot about it. We don't risk a single detail that you provide us, so you can trust our platform without any problem.
Nevertheless, don't worry if you have doubts about this. For that, you can see our thousands of positive reviews here.
I'm still having doubts about the Uganda visa for Canadian citizens, where do I find more info?
It's quite normal to have questions about the Uganda eVisa at this point, even after reading the short guide that we provided. Therefore, don't worry about it, you can contact us by online chat to receive more personalized attention.
Another option is to review other articles at this link in case you want to read more tips about your next trip to Uganda.
Of the rest, we invite you to apply for your Uganda eVisa with us and prepare for that adventure full of wildlife and exotic landscapes.