Are you a US citizen living in Pakistan, and you want to renew your passport? Then you should know that US passport renewal in Pakistan is possible through the American Citizen Services at the US Consulate in Pakistan.
You are probably thinking that it is a long and complicated process, however, our iVisa team has devised a new process to make your passport renewal easier. You can start your application to obtain the renewal of your passport now, online, just click here to start your application with us.
You won't have to worry about attending an appointment to process your passport, you can get it by using our service.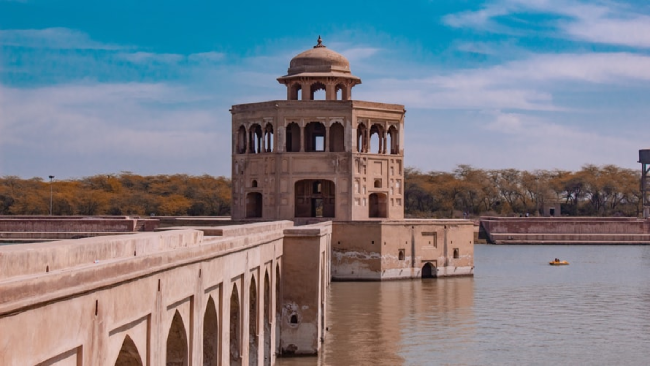 Now, depending on where you live, you can choose among three American Citizen Services in Pakistan. We are referring to Karachi, Lahore, and Islamabad.
Unfortunately, passport renewal by mail is not possible in Pakistan. If you want to renew your US passport, you have to make an appointment at one of the three locations and show up in person. At the same time, it is not possible for your new passport to be mailed to you. You have to show up in person and pick it up.
What you have to understand is that US passports can only be renewed if they meet a few conditions. With that being said, here are the requirements your passport has to meet:
You have your current passport. It is not lost or completely damaged.
Apart from the usual wear and tear, your passport is in good shape.
It was issued when you were 16 or older.
It was issued within the last 15 years.
It is issued in your current name. However, if you changed your name, you'll need a document that will attest to that (marriage certificate, divorce decree, etc.)
Once you make sure that your passport meets all the above criteria, you can proceed and begin the renewal application process. First, you must put together a series of documents that you must bring with you to your appointment. They are as follows:
Completed DS-82 form – you can find it online. Fill it in with your personal information, and then print it. You can also print the template, fill it in by hand, and then sign it. The important thing is to have a DS-82 form.
Your old passport – it doesn't matter if it is still valid. As long as it meets the requirements above, everything is in order.
Name change documents – this only applies if you changed your name, and your passport is not issued in your current name.
Passport photo – the photo has to measure 2 by 2 inches and must be no older than 6 months. It has to be taken on a white background. You cannot appear wearing glasses unless you have a signed document from your doctor.
Please note that you'll also have to provide photocopies of all documents listed above.
Once you have everything you need, you can schedule an appointment at the closest American Citizen Services within the US Consulate.
Before going in for your appointment, make sure to calculate your fees. US passport renewals cost $110. You can pay in cash with US dollars or Pakistani rupees. Do not be late for your appointment as it can be rescheduled if you are late for more than 15 minutes.
As you can see, US passport renewal in Pakistan is possible. All you have to do is to gather the necessary documents and make an appointment. If you need more information, you can visit the Department of State's website.
OBTAIN YOUR PASSPORT RENEWAL NOW! CLICK HERE.