Want to plan your next international trip? Start by checking the validity date of your US passport. If it's expiring soon, you may need to renew it. iVisa has a dedicated US passport renewal service to make the process easier, quicker, and stress-free. If you're looking for info on how to renew your passport as a person living in Massachusetts, USA, continue reading.
Most countries require that your passport is valid for at least six months from the date of arrival, to avoid that your travel document expires before you leave the country. You cannot travel on an expired passport.
With our passport services, you do not have to visit the Massachusetts passport offices in person. Learn more about renewing your US passport in Massachusetts below.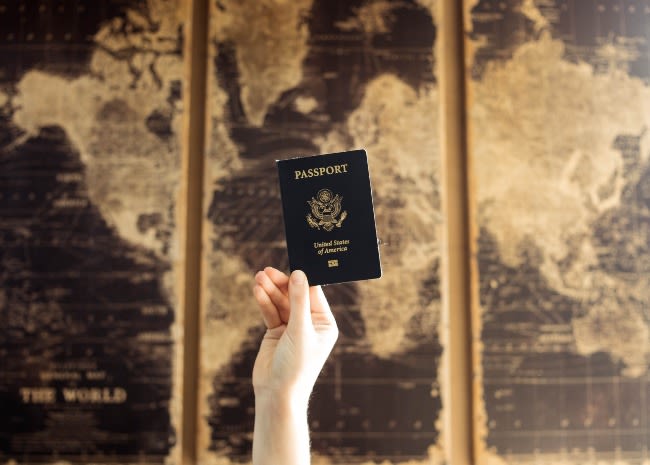 How to renew your passport in Massachusetts
The process of renewing your passport in the US is pretty straightforward. You no longer have to visit a Massachusetts passport office for an appointment. Simply follow the steps below to do the passport application online.
Please note: This is only for those that already have a passport and are wishing to renew it, because it's expiring soon. First-time applicants for a US passport have to still go through the appropriate US passport agency.
Step 1: Pay the iVisa processing fee after uploading your passport photo and completing the application form online. If you don't have a photo, use the convenient iVisa digital photo service.

Step 2: Receive your iVisa Passport Renewal Kit via the post and obtain everything needed for the procedure, such as a bank check for the government payment. Drop it off at the nearest mailbox or post offices. This includes clear instructions about the requirements and needed documents.

Step 3: Track every step of the procedure and get your passport in 4 to 10 weeks, depending on the processing speed you select.
You are only a few steps away from going on your international travels. Simply complete the application and obtain your passport ASAP. You do not have to send iVisa your current passport.
What are the requirements needed to renew your passport?
The requirements to apply for a passport renewal in Massachusetts are:
Current passport.

You must be at least sixteen years old to apply.

Your current passport must have been issued within the last 15 years.

Your current name must be written correctly on your current passport information.
The Boston passport agency will process your new passport and, if all correctly submitted, send your renewed passport to your home address. We will guide you through every step of your passport renewal for a hassle-free experience.
How long does it take to process your passport renewal?
A passport renewal in Massachusetts takes approximately 10 weeks.
However, rush expedited passport delivery is possible! You only need to pay the expedited service costs to the passport office of the US government, of USD 60. By choosing the expedited passport services, you'll get your new document in 4 or 6 weeks.
Cost of the US passport renewal service
There is a US government fee of USD 130 for the standard passport renewal service. In addition, you'll pay the iVisa processing fee online. You'll receive a fully prepared renewal kit and access to 24/7 support from the iVisa experts.
Here are the options for the renewal kit shipping:
Same day shipping (cut-off 2 pm EST): USD 72 (excluding government fees).

2 days shipping: USD 60 (excluding government fees).

4 days shipping: USD 40 (excluding government fees).
US passport renewals for minors
Children under the age of 16 cannot renew their passports online with iVisa, and must apply using Form DS-11 on the US government website. A minor under the age of 18 can use Form DS-82.
What if my passport renewal gets rejected or I make a mistake?
If the US government rejects your passport renewal application, you can receive a 100% refund of the iVisa processing fees. Please note that government fees may not be refunded.
If you make a mistake in your application form or have any questions about your documentation to get your passport renewal in Massachusetts, we have a great team of experts who will assist you and are available to help you 24 hours a day. Contact us immediately if you notice anything and we will do our best to solve any issues.
Where can I learn more?
If you have any questions about the passport renewal service through iVisa, don't hesitate to contact our customer support team at any time via online chat or email at [email protected]. They are available 24/7 and will be happy to help!