China and the United States are powerful economies, and there are a lot of business opportunities in both territories. So, many Chinese citizens travel to America for work meetings. But the US can also be a fantastic place for enjoying vacations with the family, with its amazing thematic parks and diverse destinations. Therefore, a U.S. B1/B2 visa is needed for both tourism and business purposes. These temporary, nonimmigrant visas allow visa holders to travel to the United States.
If you already have a visa, but it's expired or close to expiring, you must renew the travel document before your next USA trip. In some cases, China passport holders are eligible for visa applications without requiring an interview appointment in the United States government embassy.
Read below the renewal requirements for visa applicants, visa application processing fees, steps for international travelers, and all the renewal visa information you need to travel to the United States again.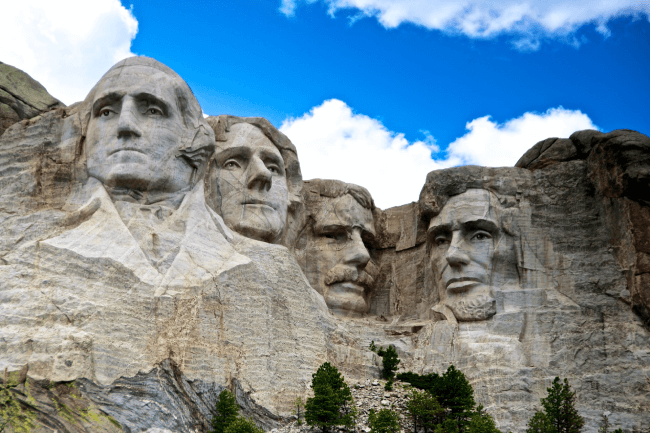 US Visa Renewal China Process: How to renew a U.S. Visa in China
Many visa applicants have doubts about the requirements for foreign citizens to renew their Visa B1/B2. The truth is the process varies according to nationality. For instance, Chinese travelers can obtain a renewal if they apply for the same visa type and meet some requirements. Usually, they fill out an online form and send and send the documents. Still, sometimes, a visa appointment can be requested.
The interview waiver is a visa processing application created to reduce the influx of passengers needing nonimmigrant visas in the embassies. Once the nonimmigrant visa holder has already made a visa appointment to get the document at another time, the process is streamlined.
But nothing is guaranteed to get a visa renewal. Even travelers meeting all the visa application requirements for the waiver may be asked to attend a visa appointment at the nearest US embassy.
Read more about the visa renewal below.
Visa applicants: Requirements for U.S. B1/B2 Visa Renewal in China
Renewals without an interview are the standard protocol for children under 14 and Chinese travelers aged 80 or older. For the other citizens in need of visa services to renew the document, it's necessary to meet the requirements below:
You can still provide the original visa, so the passport wasn't lost or stolen, and the document wasn't revoked.
Your primary visa was issued when you were age 14 or older, and your fingerprints must have been collected.
The traveler's passport must be Chinese, or they must be a resident of China and physically present in the country.
The visa to renew must have been issued previously at a Consular Section in Mainland China (Beijing, Chengdu, Guangzhou, Shanghai, and Shenyang) or the U.S. Consulate in Hong Kong.
The traveler is applying for the same visa class.
The previous visa can only be renewed if it is valid or has expired within the last 12 months (now extended to 48 months until further notice).
Documents required for the renewal of the American Visa in China
Once the traveler meets the requirements for nonimmigrant visa applications for renewal, some documents must be provided. Check the documents that the United States generally requires:
Passport: Passports must be valid for at least six months beyond your intended period of stay in the United States.
The DS-160 application form confirmation page.
Your most recent original visa you intend to renew.
A visa photo: The US government has detailed guidelines for taking and submitting a quality photograph. You can find all the specifications here.
The Interview Waiver Confirmation Letter with the applicant's signature.
U.S. Visa Renewal Application: How to Apply for an American Visa renewal in China
Certain international travelers get a little lost when applying for a US Renewal visa. "How does the process work to apply from a foreign country?" There are routine consular operations even for those who don't need to visit the embassy.
Check all the steps:
First, submit the Non-Immigrant Visa Electronic Application (DS-160) form. After submitting the application form, you must print out the confirmation page.
Second, log in to the online application system and create a profile to pay the visa application MRV fee. Choose "Schedule Appointment" and answer the questions to see if you are eligible to apply for a visa without an interview.
Third, pay the visa fee and print the "Interview Waiver Confirmation Letter" if you can apply without an interview. You must include this letter in the visa application you sent to the embassy.
Fourth, once you have already paid the fee and submitted the form, put together your DS-160 confirmation page, Interview Waiver Confirmation Letter, current and previous passports, photo, and all other required documents. There are specific locations to leave the documents. Be sure they are enclosed in a mailing envelope. Then, receive a receipt at the end of the process.
Fifth, the CITIC Bank will deliver your documents to the U.S. Consulate General in Guangzhou. You can check the tracking number to see when the processing is complete, and you can pick up your passport and visa.
Obtaining an Appointment for Visa Renewal in China
If you need an appointment to renew your B1/B2 Visa, you can schedule one while you fill out the DS-160 application form. The principal US embassies in China are at the following addresses:
Beijing - 1F, Bldg E, No 8, Fuhua Mansion, Chaoyangmen North Street, Beijing
Guangzhou - 1, 2 Floor, CITIC Plaza, 233 North Tianhe Road, Guangzhou, Guangdong
Shanghai - Pacific Plaza, GF, No 1168 Nanjing West Rd, Shanghai
Shenyang - Nanhu branch, No.50, Cai Ta Street, He Ping District, Shenyang, Liaoning
U.S. Visa Renewal Fee: Cost of Renewal of the American Visa in China
The cost of the US Renewal for China varies. For example, there are different options to submit and pick up the documents. Submission of documentation is free to the CITIC locations (Beijing, Guangzhou, Shanghai, Shenyang).
Chinese passport holders must pay a government fee of USD 160. In addition, if applicants want to drop off and pick up the documents at another location, a fee of RMB 68 will be paid. Another option is EMS Premium home delivery, available for a fee of RMB 92 per passport.
Processing Time for U.S. Visa Renewal in China
The processing time for the Renewal could take two to six weeks. The estimated time for the Department of Homeland Security (DHS) officials to check your B1/B2 visa renewal documentation.
Can you renew your Visa B1/B2 without an Interview in China?
Yes, in some cases, you can. Check all the requirements and documents you need above.
Can you renew a U.S. Visa before expiration in China?
Yes, and it's recommended. However, you can only renew the visa if it's valid or expired less than 48 months ago.
U.S. Visa Renewal Passport Tracking in China
When you submit the documents, your passport status will be updated, and you will receive an email with the tracking number. You can check to see when the processing is finished and pick up your documents.
Where can I contact iVisa?
You can count on iVisa for expert travel advice. Our customer service team is ready to help you via chat or email at [email protected].