Visa Policy for Uzbekistan
Uzbekistan Visa policy consists of rules and regulations that determine which travelers need a visa to enter the country and which type of Uzbekistan visa is required. Visas for Uzbekistan and travel authorizations for Uzbekistan are determined by diverse factors. This depends on a traveler's nationality, the purpose of their trip, and the length of time they plan to spend in the country.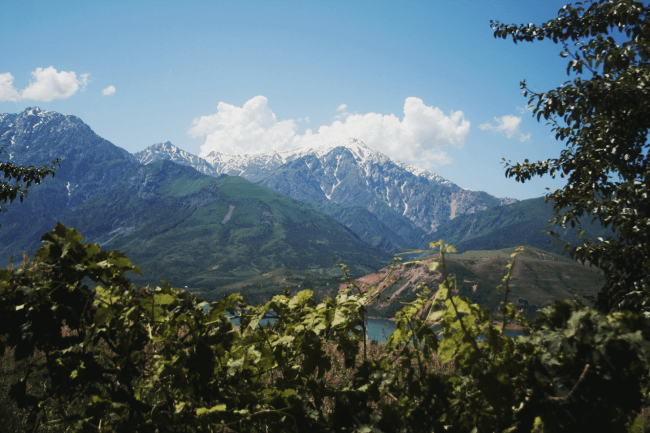 The Uzbek government grants visas to numerous sovereign states in accordance with its visa policy. For Uzbekistan, there is an electronic visa system (eVisa). Uzbekistan requires foreign nationals relocating or staying in the country for a long period of time to obtain an appropriate visa through a diplomatic mission (embassy or consulate).
In some countries, citizens must also apply for a short-stay tourist visa in person at the embassy, as the eVisa isn't available for their citizenship. The Uzbekistan visa policy allows visitors from certain countries to enter the country visa-free for short periods of time. A visa is required for longer stays and for visits outside the scope of visa exemption. Keep on reading for more details about the Uzbekistan Visa policy.
Tourist Visa Policy for Uzbekistan
Approximately 133 different nationalities require visas to travel to Uzbekistan for tourism, according to the Uzbek regime. Visas for Uzbekistan can be obtained in different ways depending on the country of origin. A tourist visa from Uzbekistan can come in two varieties: an electronic visa (eVisa), to be used for both business trips and tourism, as well as a traditional tourist visa provided by Uzbekistan embassies overseas.
Uzbekistan eVisa applications can be submitted online, so the traveler does not have to visit an embassy. The digital visa, however, is not available for citizens of some countries, so foreign diplomatic missions are the only places where Uzbekistan tourist visas can be obtained. Visitors to Uzbekistan are allowed to enter the country for up to 30 days using the tourist eVisa. It will be necessary to obtain a tourist visa at an embassy for longer stays.
Uzbekistan eVisa
An Uzbekistan electronic visa (eVisa) can be obtained via the internet rather than in person and can be used to travel to Uzbekistan. It is designed to provide a convenient way for travelers to obtain authorization prior to visiting Uzbekistan from anywhere with an internet connection without needing to visit embassies or consulates.
Over 133 countries can apply directly for an eVisa from Uzbekistan, and it is simple to use. The Uzbekistan eVisa application form must be completed online with basic personal information, passport information, and a contact email address to receive the approved visa. Passports from sovereign states being eligible must be submitted as supporting documentation.
It is possible to apply for an eVisa for Uzbekistan either for a single entry or for a multiple entry, depending on whether travelers wish to enter the country once or on several occasions. EVisa holders are allowed to visit Uzbekistan for a maximum of 30 days during a single visit. Multi-entry eVisas allow travelers to leave and then return to the country. Follow the Uzbekistan Visa policy for more updates.
The Uzbekistan eVisa is valid for 90 days once approved. During that time, many travelers, tourists, and business people utilize this card. For more information on which countries require an eVisa for Uzbekistan, consult the list below.
Afghanistan
Albania
Algeria
Angola
Antigua and Barbuda
Bahamas
Bahrain
Bangladesh
Barbados
Belize
Benin
Bhutan
Bolivia
Botswana
Burkina Faso
Burundi
Cambodia
Cameroon
Cape Verde
Central African Republic
Chad
China
Colombia
Comoros
Congo
Costa Rica
Cuba
Democratic Republic of the Congo
Djibouti
Dominica
Dominican Republic
Ecuador
Egypt
El Salvador
Equatorial Guinea
Eritrea
Ethiopia
Federated States of Micronesia
Fiji
Gabon
Gambia
Ghana
Grenada
Guatemala
Guinea
Guinea-Bissau
Guyana
Haiti
Honduras
Hong Kong
India
Iran
Iraq
Ivory Coast
Jamaica
Jordan
Kenya
Kiribati
Kuwait
Laos
Lebanon
Lesotho
Liberia
Libya
Macau
Macedonia
Madagascar
Malawi
Maldives
Mali
Marshall Islands
Mauritania
Mauritius
Mexico
Morocco
Mozambique
Myanmar
Namibia
Nauru
Nepal
Nicaragua
Niger
Nigeria
North Korea
Oman
Pakistan
Palau
Palestinian Territory
Panama
Papua New Guinea
Paraguay
Peru
Philippines
Qatar
Rwanda
Saint Kitts and Nevis
Saint Lucia
Saint Vincent and the Grenadines
Samoa
Sao Tome and Principe
Saudi Arabia
Senegal
Seychelles
Sierra Leone
Solomon Islands
Somalia
South Africa
South Sudan
Sri Lanka
Sudan
Suriname
Swaziland
Syrian Arab Republic
Taiwan
Tanzania
Thailand
Timor-Leste
Togo
Tonga
Trinidad and Tobago
Tunisia
Turkmenistan
Tuvalu
Uganda
United Arab Emirates
United States
Uruguay
Vanuatu
Venezuela
Vietnam
Yemen
Zambia
Zimbabwe
Learn more about the Uzbekistan eVisa
Uzbekistan Visa
The U.S. Embassy of Uzbekistan and most consular missions in other countries issue Uzbek visas. The Uzbekistan embassy or consulate requires visas from nationals of more than 46 countries before they can enter the country - including visiting the country for a short time. All foreign nationals must go to an embassy to obtain long-term visas and permits, including Uzbekistan work visas and residence permits. This is because these types of visas are not issued via the electronic visa system. It can be difficult to get an Uzbekistan Visa sometimes due to its rigid Uzbekistan Visa policy.
In order to qualify for an embassy visa, you must have a sponsor in Uzbekistan, which may be a tourist agency for tourists or a company based in Uzbekistan for work or business travelers. A letter from the Uzbekistani embassy must be presented to the Uzbekistani consulate along with other appropriate documentation (such as a passport), and the applicant will be required to submit an application for a visa.
Aland Islands
American Samoa
Anguilla
Antarctica
Aruba
Bermuda
Bonaire
British Indian Ocean Territory
British Virgin Islands
Cayman Islands
Christmas Island
Cocos Islands
Cook Islands
Curacao
Falkland Islands
Faroe Islands
French Guiana
French Polynesia
Gibraltar
Greenland
Guadeloupe
Guam
Guernsey
Isle of Man
Jersey
Martinique
Mayotte
Montserrat
New Caledonia
Niue
Norfolk Island
Northern Mariana Islands
Pitcairn Islands
Puerto Rico
Reunion
Saint Barthelemy
Saint Helena
Saint Martin
Saint Pierre and Miquelon
Sint Maarten
South Georgia and the South Sandwich Islands
Svalbard and Jan Mayen
Tokelau
Turks and Caicos Islands
United States Virgin Islands
Wallis and Futuna