It's so easy to have your Vietnam eVisa once you trust the expertise of iVisa.com. We have simplified the process so you can have your electronic visa with a few steps. The documents required for Vietnam Visa are explained below.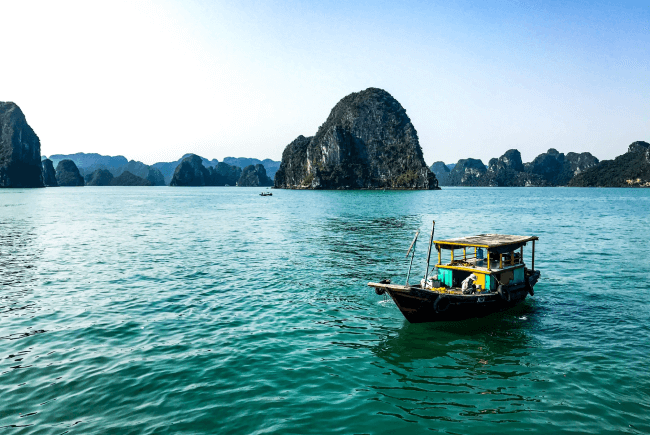 Also, we have explained the health protocols in Vietnam due to the COVID pandemic. Make sure to have the necessary documentation before your trip. iVisa.com can help you with all your travel needs. Check more about the documents required for Vietnam Visa with us.
Frequently Asked Questions
What are the COVID travel restrictions in Vietnam?
First, you don't need a COVID vaccine to enter Vietnam. However, it could bring you some benefits, like a shorter quarantine time. Vaccinated travelers must complete a 7-day quarantine. Travelers without the vaccine must go through a 14-day isolation period.
Also, passengers must take a PCR test within 72 hours before entry to Vietnam. Show the negative results to health authorities. Nevertheless, COVID-19 restrictions change frequently, so be sure to check our FAQ section for the latest information.
We have explained the documents required for Vietnam Visa below.
What is the Vietnam eVisa, and how is the application process?
The Vietnam eVisa is an electronic visa you must have before your trip to Vietnam. You can have it through an online procedure that iVisa.com offers. Please spend a few minutes on our application, and the travel document will be yours soon.
The electronic visa allows a maximum stay of 30 days and a single entry to the country. If you want to stay longer, you must get a sponsor in Vietnam to renew your visa for a longer time.
Follow these steps to obtain your electronic visa:
Step 1: Respond to the questions in the online form and pick a processing time of your preference.
Step 2: Confirm all your details are correct and pay for the online service with a debit or credit card.
Step 3: Include the necessary documentation and apply.
Receive the Vietnam eVisa electronically and print it. We recommend carrying it during your trip because authorities could request it at any time.
Learn more about the documents required for Vietnam Visa with our team.
What are the processing times and fees?
Standard Processing Time:

5 Business Days

-

USD 74.99

Rush Processing Time:

4 Business Days

-

USD 116.99

Super Rush Processing Time:

3 Business Days

-

USD 166.99
What are the documents required for Vietnam Visa?
Make sure to have these items before starting the process:
Passport: Your passport must be valid for at least 6 months after entering Vietnam. It should have two blank pages for stamping, and we need a scan of the bio page.
Digital ID/passport image.
Email address: Expect the documentation electronically.
Payment method: Pay for the professional service with a credit or debit card.
We can support you with the documents required for Vietnam Visa.
Can I trust iVisa.com?
Absolutely! We have strict security standards that assure your details will be safe within our systems. We can handle the documents required for Vietnam Visa for your benefit.
Explore our customer reviews for more information about our successful services.
Where can I find more information?
Connect with our customer support team that is available 24/7. We have all the answers about the documents required for Vietnam Visa.
iVisa.com Recommends
Head to the Cu Chi Tunnels, an extensive tunnel network extending over 250 kilometers. It's a relevant piece of Vietnam's military history. It allowed the troops to operate in Ho Chi Minh City without the enemy noticing it. Visitors can explore two short sections with a guide. If you're a claustrophobic person, we don't recommend spending much time here. The experience entails crawling on your hands and knees. Make sure to be prepared to get dirty. There are two points of entry: Ben Dinh village and Ben Duoc village.
Continue to Ba Be National Park, a stunning natural site interlinked by the Ba Be Lakes with views of the karst peaks and forested slopes. Take boat trips or kayak and explore the caves with stalactites and stalagmites. Also, you can find hiking and trekking trails between the local villages. We promise the best views of the countryside of Vietnam. Enjoy the simple rural life in the traditional homestays near the lakeshore. Vietnam offers the most spectacular natural and cultural sites. Travel as soon as you can and enjoy the gorgeous scenery and the local hospitality.