Vietnam is counted among the most beautiful places to visit in Asia. The country is overloaded with breathtaking sceneries, numerous beaches and beautiful architecture. The historical relics find a special place in the hearts of every visitor, as does the ethnic culture of Vietnam. Vietnam launched the eVisa program in February 2017 to simplify the process of entering the country. Previously, travelers needed to get a Vietnam approval letter and receive a visa on arrival. We understand that travel in the post-pandemic world includes observing special guidelines. Thus, we take care of everything so that you don't have to worry. With iVisa.com's 100% secure, rapid, and online services, a Vietnam visa for Japanese citizens can be received in as fast as 3 business days.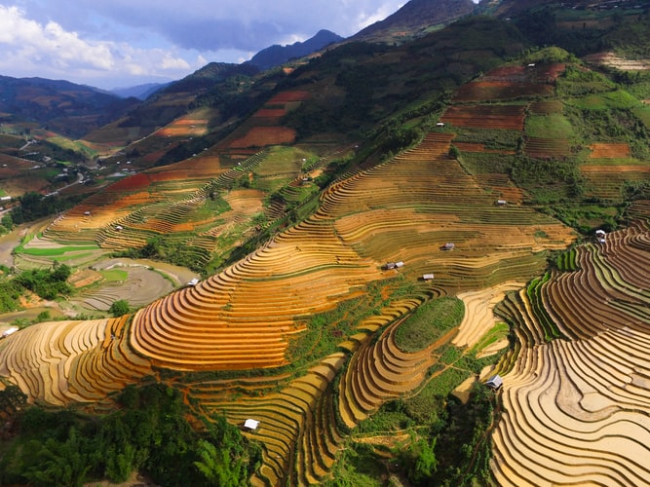 So let's get you started.
Frequently Asked Questions
What documents do I need to enter Vietnam?
Upon entry into Vietnam, all travelers must have their passport, health declaration, and a copy of a Vietnam visa for Japanese. This cost for an e-visa includes fees for Medical Declaration, which is a special document that each traveler, including Vietnamese citizens, must possess.
How can I apply for my e visa with iVisa.com?
Applying for a Vietnam visa for Japanese with iVisa.com is a user-friendly and convenient process. You can finish your application in just 20 minutes by following these steps:
Start the process: Before you apply for your Vietnam visa, you will need your passport, which must be valid for another 6 months post departure, an email address where your E.visa will be sent, and a payment account such asDebit/Credit card.
Apply: We will ask for general information like your contact details and the estimated duration of travel. You may be asked to upload a copy of your passport, and finally, review your application. *Pay: You can pay for your e visa using your Debit/Credit card.
How long is the Vietnam visa for Japanese valid for?
It is important to note that the Vietnam Visa for Japanese is a Single Entry visa, valid for 30 days. Post that, travelers will have to renew their visas.
How long will it take to receive my documents?
The processing duration of your documents depends on the option you choose. We offer:
Standard processing – the standard processing is

5 Business Days

. The price for this option is

USD 70.99

(or the equivalent of your country's currency.)
Rush processing – for a total of

USD 114.99

, the Rush processing will shorten the waiting time with one day removed. You will receive the requested document within

4 Business Days

.
Super Rush processing – for

USD 162.99

, this option is perfect for people who have urgent matters to attend in Vietnam. The E.visa will be ready in

3 Business Days

.
Can I also apply for an on-arrival visa?
Certainly! Japanese citizens can also apply for a Visa on arrival. The application method is the same as for e visa. We provide various options to choose from:
Visa on arrival with a 30-day maximum stay and a single entry ($20, $50, $80 for Standard, Rush and Super rush processing time)
Visa on arrival with a 30-day maximum stay and multiple entries ($30, 60$, $90 for each processing time)
Visa on arrival with a 90-day maximum stay and a single entry ($25, $55, $85)
Visa on arrival with a 90-day maximum stay and multiple entries ($45, $75, $105).
How safe is iVisa.com?
Our customers have entrusted iVisa.com with their important travel documents because of our highly efficient systems that assure their safety. Take a look at our website to learn about our client's opinions about your policies and services.
Where can I go if I have doubts?
We, at iVisa.com, eliminate the hassle of running to embassies, reading complicated websites, and manual applications for safe, comfortable, and stress-free travel. For more information on Vietnam visa for Japanese, visit the website. In case of questions, our customer care agents will be happy to assist you. Chat with them
iVisa.com recommends
Vietnam is the land of cultural, historical, and natural beauty. Here, you are sure to get amazing bargains, taste unique cuisine, and be a part of hundred years old daily rituals and traditions. Among its diverse sites, take a ride along Halong Bay, a fine repository of limestones with the most serene views also considered a UNESCO World Heritage Site.
Moreover, My Son, a ruined Cham-era temple city that dates from the 4th century is perfect for history lovers. Sapa countryside is the top trekking destination in Vietnam, with oodles of options to trek or day hike between tiny villages and staggering mountain views. With its warm climate and equally warm residents, Vietnam can make anyone feel at home.
Thank you for choosing iVisa.com. We wish you a memorable trip!