Located in Southeast Asia, Vietnam is a country that appreciates and preserves its culture in its pristine form. Being one of the fastest-growing nations across the world, it has thriving tourism and makes an ideal place for a vacation. Even with the Covid-19 pandemic bringing tourism to a halt, Vietnam has successfully opened its borders for tourists, with a guarantee to keep everyone safe. If you are from Sweden, all you need is a Vietnam Visa for Swedish to spend your holidays in the country.
Don't worry; a visa application is not so complicated anymore. With iVisa.com, you can easily apply for a Vietnam Visa for Swedish and get it in your hands without any hassle.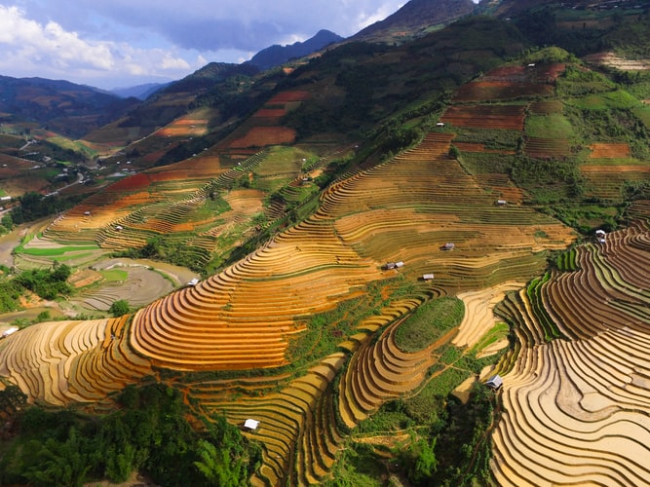 Why should I apply in advance?
While it may be easy to get your Vietnam Visa for Swedish with us, it is advised that you apply in advance to avoid any last-minute complications. It gives you a chance to apply for the standard processing which makes your travel more economical.
Frequently Asked Questions
This section is devoted to answering some of the doubts you may have related to applying for a Vietnam Visa for Swedish. You can now get a convenient travel experience with iVisa.com.
What is the application process?
The application process for the Vietnam Visa for Swedish comprises three simple steps with iVisa.com. They are listed below:
Provide General Details: Submit your general information to iVisa.com and then choose the Visa type. During this step, don't forget to choose your desired processing time.
Payment and Revision: Payment is not a complex process and will be completed swiftly. However, you need to take your time with the revision since this is your last chance to make any amendments to your application.
Questionnaire and Documents: Finally, you will be asked to fill a personal questionnaire. Our team will also inform you of the documents you are required to upload for the application process. Click on 'submit' when you are done.
How does iVisa help with the Vietnam Visa for Swedish?
If you are planning to travel to Vietnam for a vacation, a visa is a mandatory requirement. Fortunately, with iVisa.com, this process can be completed within a matter of minutes. It also spares you from the regular visit to the Embassy for complicated paperwork. Our team works beyond business hours and provides assistance through every step of the process.
Visit iVisa.com to get more information.
What documents are required to obtain a Vietnam Visa for Swedish?
Vietnam Visa for Swedish can be obtained with minimal effort with iVisa. Here are the documents you have to produce for the same:
Valid Passport: Make sure you carry a passport with a validity that extends to another 6 months from the date of departure.
Email Address: The copy of your document will be sent via email, so you need an email address as well.
Mode of Payment: To pay the application fee, any prescribed means of payment will do, such as a Paypal account.
What are the processing times and prices?
There are three options available for processing your Vietnam Visa for Swedish. Take a look at them below:
Standard Processing; If you have sufficient time before your departure date, take this option. It is the most economical option

USD 67.99

and you get your eVisa within

5 Business Days

.
Rush Processing; Get your e-visa in

4 Business Days

for a slightly higher price

USD 91.99

using this option.
Super Rush Processing; If you want your visa urgently, choose this option, but you will have to pay additional costs for the same.

USD 141.99

-

3 Business Days

.
How safe is iVisa.com?
iVisa.com is a trustworthy place to get your ETIAS from. You need not be worried about the safety of your documents because we understand your safety and privacy first. With a good system, we keep all clientele information 100% safe. You can head over to our website and read from our clients who trust us.
I still have questions, what do I do?
If you didn't find what you were looking for, feel free to contact our customer service team. You can also contact them for any assistance during the process of application for the Vietnam Visa for Swedish.
iVisa.com Recommends
Vietnam is home to several temples, beautiful beaches, and even hill cities, making it the perfect location for a getaway. Whichever kind of holiday you are looking for, Vietnam is bound to have a spot for you. One of the most popular destinations in the country is Hanoi, which is a spectacular temple.
You must also visit Ho Chi Minh City, which has a War Museum and the well-known Notre Dame. If you are in the mood for an island vacation, you should hop on a yacht and head straight to the Ha Long Bay. For history enthusiasts, the hoi An will be the perfect destination. As such, Vietnam has a place for every crowd.
The team of iVisa.com wishes you a joyful trip to Vietnam!