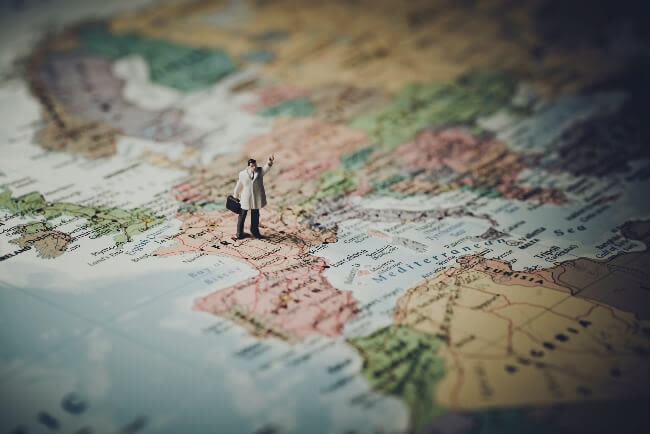 With the pandemic finally under control, Europe is opening up for travel. Now is the perfect time to plan a short holiday after being stuck at home.
Europe has always been a beloved holiday destination because of its rich history, beautiful cities with world-class museums, great food, and natural wonders. So it's no surprise that many who need a quick vacation end up with their heart set on a trip to one of the many European destinations.
We have some recommendations if you can't decide which European countries to visit. A poll from the European Travel Council (ETC)' poll found that countries along the Mediterranean Sea, like Greece, Italy, and Spain, tend to be top-rated destinations for short holidays. Here's why we agree.
Greece
Greece has been a firm favorite among European and international tourists because of its 'Blue Flag' beaches, Greek islands, and many activities for children. Greece is an excellent destination for families throughout the year, especially for those who plan to spend most of their getaways indulging in water sports and beach activities.
Places to visit in Greece
One of the most fascinating European cities is Athens, in Greece. The city has repeatedly appeared on the list of best destinations in Europe because of its rich history and stunning sites. From the Acropolis, which is a Unesco World Heritage site, to the Temple of Poseidon, the many marvelous attractions draw visitors to the city.
After soaking in the historical sites, embrace the more youthful, futuristic side of the thriving international city by visiting the indoor/outdoor food market called the Varvakios Agora. Known as the perfect place to indulge in delicious food that is authentically Athenian, the market exudes a unique ambiance.
Then visit the Monastiraki neighborhood to embrace the vibrant nightlife kept alive by the bars, cafes, restaurants, markets, small shops, and flea markets selling Greek handicrafts. In the morning, walk through the wonderful city center to the refreshing seaside or the National Gardens, which boasts a small zoo.
Then spend a few days discovering hidden gems like the monasteries of Meteora, Cameo island, and Agios Nikolaos.
Italy
Italy will always be a popular destination as it is home to delicious food, art, and designer brands, especially for those traveling from Eastern Europe, England, France, Germany, and Spain. Considering how much the country has to offer, it's no wonder these travelers flock to Italy.
From its beautiful cities, ancient ruins, mouth-watering cuisine, and stunning architecture to its breathtaking mountains and sprawling beaches along the Mediterranean sea, Italy stands out among other European destinations and is a must-visit destination.
Places to visit in Italy
There are many places to visit in Italy. Here are some of our favorites to visit during a short trip:
Rome
We recommend kicking off your trip by landing in one of the most visited cities in the world: Rome. Playfully referred to as an open-air museum, Rome or "Roma Caput Mundi," the capital of the world, offers glimpses of breathtaking sites from the Roman Empire everywhere you look.
While wandering the streets, you can see world-class sights like the Colosseum, one of Europe's seven wonders, and the Spanish Steps. All while indulging in the rich culture and ambiance of the thriving city.
Rome is the true essence of Italian style and tourism. More than just the capital city, the province of Rome boasts an azulene seaside and villages that are rich in history and art.
Don't forget to make a wish at the Trevi Fountain and visit the Vatican city before leaving Rome.
Naples
Next, we advise making your way to Naples, about three and a half hours away from Rome, by car. The city center is a UNESCO World Heritage site dating back to 470 BC and boasts three enormous castles, a royal palace, churches, and cathedrals. The city's history and historical architecture, paired with its calmer atmosphere, make it the perfect place to unwind after indulging in the hustle and bustle of Rome.
Pompeii
Once you've soaked in everything the idyllic European city of Naples offers, you can make your way to the historic city of Pompei in the southern part of Italy's Campania region. The city lies at the foot of the active volcano of Mount Vesuvius and is known for being buried by the 79 A.D. eruption of Mount Vesuvius.
Visitors can still see the aftermath of the disaster in the ruins that include the Villa of the Mysteries and the city's amphitheater. Catholics will also want to take a moment to visit the pilgrimage site of the Sanctuary of the Madonna of the Rosary.
Amalfi Coast, Italy
From Pompeii, carry on driving along the A3 to the Amalfi Coast to indulge in true relaxation. Known as one of Italy's best-hidden gems, the Amalfi Coast is romantic, sunny, and the perfect place to indulge in divine food.
The traditional fishing villages of the Amalfi coast boast breathtaking cliffs and great weather, which make for a great holiday destination. The best time to visit is spring when the lemon trees perfume the air and Limoncello flows in endless supply.
Spain
Last on the list of the best places to visit in Europe is Spain. Renowned for its beaches, food, culture, and warm, welcoming climate, Spain is an excellent destination for a short holiday. With lots to do and incredible sights like the northern Pyrenees, Picos de Europa, Sierra Nevada, and the Mount Teide volcano on the Canary Island of Tenerife, there is a little something for everyone.
Places to visit in Spain
Since you're only planning a short trip to Spain, we picked two places you absolutely must visit: Barcelona and Marbella.
Barcelona
Few European cities can offer you a beach holiday with rich culture and lively nightlife rolled into one package. Yet, Barcelona does just that as it sits on the Mediterranean coastline. Start by admiring the work of artists like Pablo Picasso and Salvador Dalí, who cemented their place in the city's contemporary art scene, and visit the MACBA, Barcelona's cutting-edge contemporary art museum.
Next, indulge in the live music that thrums through the city. Barcelona has successfully established itself as a rival to Berlin, with two of the world's best music festivals, Sónar and Primavera Sound, being held in the city.
Take a break to set your tastebuds ablaze at the Boqueria Market, which stands on Las Ramblas. This 19th-century building is home to shops selling everything from exotic fruit to rare spices.
Once your tummy is satisfied, give your credit card a workout in Barcelona's designer-shopping district, Passeig de Gràcia, where you will find the likes of Chanel, Stella McCartney, and Gucci.
Finish your days off by indulging in the vibrant nightlife of El Raval. The area is now home to a thriving arts community, hipster hang-outs, and underground bars. Locals recommend starting your night at the Carrer Joaquin Costa and seeing where the night guides you.
Marbella
Another highly recommended city to visit in Spain is Marbella, one of the best destinations in Europe for relaxation, shopping, elegant hotels, and restaurants. Its year-round sunny weather and world-class accommodation options make the city one of the most prestigious & exclusive European destinations.
Marbella is also an excellent option for digital nomads, sports enthusiasts, and investors aiming to apply for a Golden visa as the city is well developed and has many great opportunities for businesses.
If we've convinced you to pick any of these European destinations for your next vacation, use our visa checker tool to see if you need any travel documentation for your trip. You can also read our guide to ETIAS for further information on travel documents and assistance in obtaining them as of mid 2023.