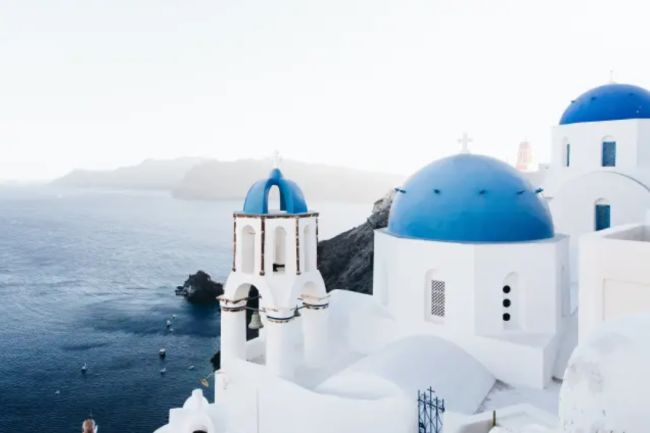 Due to eased entry restrictions, many Europeans are booking more trips for short-term travel this summer.
According to the European Travel Council (ETC)'s poll, countries on the Mediterranean Sea like Greece, Italy, and Spain are the most popular destinations in Europe.
What is more, the study revealed that leisure travel and outdoor places are the most popular this summer. Thirty-eight percent of the "early-bird" travelers said they planned to catch some rays and opt for a beach holiday.
So here are Europe's three best destinations for short-term travel.
Greece
Greece welcomed more than six million tourists in the summer of 2021. Hence, it's no surprise that many people pulled their hats to Greece for the rapid tourism recovery. The Greek Minister of Tourism Haris Theocaris said the country had been popular even with the French, which accounted for 450,000 arrivals. The French are known to spend their vacation in their own country. Greece's total income from tourism has reached €12 billion this year.
Italy
Some 8.9% of all respondents in the poll by the European Travel Council said they were planning to go to Italy this summer. While this figure accounts for 356 people, the Data Appeal Company announced that Italy had registered a 567% increase in flight bookings and a 1,091% in hotel reservations between April and July.
Most people who visited Italy came from Austria, Belgium, Denmark, England, France, Germany, and Spain.
The Data provider said, "These results, though positive, remain distant from 2019 figures. When comparing flight bookings to Italy in August 2021 versus August 2019, we detected a decrease of 46%.
Still, domestic tourism in Italy has become hugely popular during summer 2021. Twenty-three million Italians preferred to spend their vacation in their home country.
Spain
Some 8.1% of the respondents said they were planning or had gone to Spain in the summer of 2021. This amounts to a 29% decreased compared with the last survey. Still, Spain's official data shows that the country has welcomed about five million international visitors in August alone, increasing 172% compared to August 2020.
As a whole, Spain's tourism industry saw an increase of 78% in July 2021, compared with the same month in 2020, which accounted for 4.4 million arrivals.
The Spanish Statistics Institute (INE) revealed that the French made up 19.9% of all travelers, followed by the Germans with 64.5% and 707,331 going to Spain until July. Spain recorded a 46.5% increase from British travelers compared with last year.