Until recently, Europe hadn't considered activating an online system to process travel authorizations. Although, for that reason, it became increasingly difficult to control dangers related to the entry of foreign citizens. Therefore, from 2022 it'll be necessary to obtain an ETIAS to enter Europe, regardless of whether or not you need a paper visa.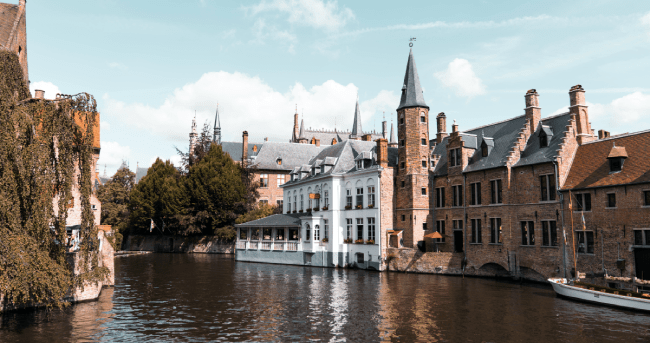 Although this may sound cumbersome, it's actually an excellent initiative because the process is completely online and it isn't expensive at all. Also, it offers other long-term benefits that will allow you to enjoy a pleasant stay in the Schengen Zone.
For that reason, we invite you to read this article with information about the Austria ETIAS for citizens of Timor so that you know what to do if you want to explore this beautiful country with a Timorian passport.
We remind you that you can apply for your ETIAS with iVisa.com's service, which guarantees your document quickly and safely. You can also learn more about this process from the information in this article.
Frequently Asked Questions / FAQs
What does it mean- "ETIAS"?
ETIAS is the same as European Travel Information and Authorization System, an electronic platform that gives digital authorization to travelers who want to explore the Schengen Area. In other words, the ETIAS works as a travel permit to visit the 26 Schengen countries only.
When you get an ETIAS in your hands, you obtain free transit to all the Schengen Area, but only if you accept to follow certain rules and take into account some documentation first.
If your passport is from a visa-exempt country, you are still required to apply for an ETIAS to enter certain non-Schengen countries in Europe, there's no exception to that.
Is the ETIAS the same as the Schengen visa?
It's extremely important to differentiate between both documents. The ETIAS is not the same as the Schengen visa because the ETIAS is required only for those travelers who want to enter the Schengen Area for business or tourism purposes. On the contrary, a Schengen visa is required for citizens of countries that aren't visa-exempt and for those who want to study, live or work for more than 90 consecutive days in the Schengen Area.
You should also remember that there's more than one type of Schengen visa. You can obtain a Uniform Schengen visa, Limited Territorial Validity visa, Schengen Tourist visa, and National visa.
However, you don't need to stress about this information. You'll know if you're eligible for an ETIAS using iVisa.com's Visa Tool. To use it, you just have to select your country from the drag-down menu and then select any Schengen destination (which can be Austria, in this case). After that, you'll be able to verify all the information about the papers you need to visit Europe.
How many countries are part of the Schengen Zone?
The Schengen Area has 26 countries, and these are: Austria, Belgium, Luxembourg, Netherlands, Germany, France, Spain, Portugal, Sweden, Finland, Denmark, Lithuania, Latvia, Estonia, Poland, Slovakia, Hungary, Slovenia, Italy, Greece, Czech Republic, Malta, Iceland, Liechtenstein, Norway, Switzerland. You can use the ETIAS in any of them.
Don't forget that if you want to visit Austria, then you should choose "Austria" as the first destination when you're applying for the ETIAS, regardless of whether you apply using the ETIAS official website or iVisa.com's online form. If you decide to visit more than one nation in the Schengen Zone, then you should always select the first country to visit as the country in the ETIAS application form.
You should also keep in mind that this document has a 90-days limit unless you decide to apply for a different document during that period or you go to an embassy to request an extension.
What documents do I need to apply?
We already mentioned before that iVisa.com has an effortless process to obtain the ETIAS. The company provides a user-friendly platform that won't require too much time or effort, and you can be sure about that by reading the following shortlist of documents before applying:
A passport with a scanned copy of your personal details page.
Your current email address.
Your valid credit/debit card or your current Paypal account so you can pay for the service.
Please remember that if you decide to use another type of service and not iVisa.com, you might need other documents too.
What are the prices and processing times?
We cannot yet offer you a specific price because it can differ from country to country. However, at iVisa.com we know that you might want an idea of cost, so we can provide you general information about our processing options. This is excellent information for you to consider once the ETIAS is ready:
Standard Procedure Option: This is always our most requested option because it offers the cheapest price and it still gives you the document within a reasonable time frame.
Rush Procedure Option: This alternative is faster than the previous one, and the price increases just a little bit too.
Super Rush Procedure Option: This option is the most expensive but only because you can obtain your document the fastest way possible. It's a great alternative if you're in a hurry or you need it urgently.
How can I apply for my ETIAS?
Long questionnaires can be tedious and tiring so that's why iVisa.com designed an effortless procedure that shouldn't take you more than 20 minutes to complete. The steps are:
First, check the questionnaire in the application form and answer it carefully with your personal details. After that, you're ready to select your processing speed.
Second, read back your information so it doesn't have any mistakes and then pay for the service using your preferred means of payment.
Third and lastly, just upload the documents required, make a last revision of the information, and send your application form.
Please remember that we never charge you anything unless you permit us. This means that you won't pay anything until you know the total price. In case you have more doubts about it, you can contact our customer service center.
If you want to start asap, then click on this link, it'll send you to the online form at once.
Is it trustworthy to use iVisa.com?
iVisa.com created a platform that can maintain your information completely safe. All the personal details you provide are kept under digital lock and key, and we're authorized by proper authorities to get you the ETIAS quickly without risk. Do you want to be sure about our service? Then you can read our reviews to learn more about it.
Where can I get more information?
You might have more questions about this online process and you shouldn't be worried about that. iVisa.com has a customer service center ready to help whenever you need it. Also, you can read more FAQs on iVisa.com's website if you prefer.