Although it may be more difficult to travel today due to the COVID-19 pandemic, there are still ways to face obstacles and thus enjoy this popular hobby. If you have plans of knowing Azerbaijan, you should note that in addition to the passport and visa (if necessary), you must also obtain a Health Declaration.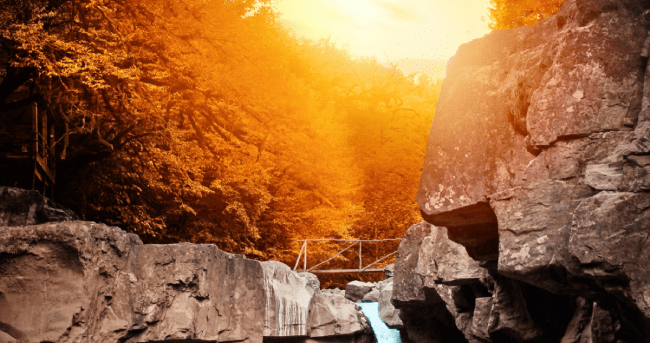 The Azerbaijan Health Declaration is a document that facilitates entry into this country while the emergency by COVID-19 lasts. By now, you can only obtain this Azerbaijan 14 day quarantine requirement through an online application which we'll explain in detail in this article.
Frequently Asked Questions
Do I need a COVID vaccine or vaccination certificate to enter Azerbaijan?
Yes, Azerbaijan has been taking steps to restore travel within its borders. Citizens of Russia, Turkey, Bahrain, Hungary, Israel, Qatar, the UAE, UK, and the US will be able to travel to Azerbaijan by air with proof of vaccination and a negative PCR test taken within 72 hours prior to their flight if they are over the age of 18 years. Travelers arriving from these countries who are between the ages of 1-18 years old need a negative PCR test taken within 72 hours prior to their flight.
Why do I have to apply for an Azerbaijan Health Declaration?
The Azerbaijan Health Declaration is a document that offers you permission to enter this country as long as you follow the Government's health regulations. The most important regulation is to obey the 14-day quarantine once you arrive at the airport.
You must apply for this document because it's the only official authorization that allows you to enter the border without risking anyone's health.
How can I get the Azerbaijan Health Declaration?
To receive the Azerbaijan Health Declaration, you'll need to complete an online form. This form is available only through authorized websites like the one iVisa.com has. We created a user-friendly system with all the proper conditions to assist you with the Health Declaration.
You don't need to go to the embassy to apply for the Azerbaijan 14 day quarantine requirement, all you have to do is complete the online process. Just remember that you might need other documents like your valid passport and a Visa. You can use iVisa.com's Visa Checker to verify if you need a visa or another travel authorization to enter Azerbaijan.
What requirements are needed?
As you read before, you don't have to go to an embassy to get the Health Declaration. Therefore, you only need a few documents to apply, and these are:
A scanned copy of your passport, with your basic information visible.
A proper email address where you'll receive your declaration.
Valid payment methods to pay for the service. You can choose between Paypal and debit/credit card.
Will I need to quarantine once I get to Azerbaijan?
No, there are no quarantine requirements for travelers to this country.
What are the processing times and prices for the online service?
Since this procedure can be carried out only by a third-party company, it's important to pay a small fee for this service, and more if you want to obtain the Health Declaration as fast as possible and with no safety issues. However, at iVisa.com, we know that the price of requirements like these is an important matter for your travel arrangements, and that's why we can offer you 3 options depending on your needs:
We can't give you the total price for these options, but we can still offer you general information so you can get a better idea once the Health Declaration is launched:
Standard Processing Time: you might have the longest waiting time with this option, but the price is the least expensive.

Rush Processing Time: this option is a bit more expensive than the last one, so you don't have to wait too long. The time reduces to at least 2 hours with this alternative.

Super Rush Processing Time: this is the most expensive option of the three so you have to wait just a few days. Most of the time, the waiting period is only 15 minutes or even less.
How is the online application form?
The online process created by iVisa.com is an effortless tool that will help you to get your document as quickly as possible. This 3-step method shouldn't last more than 15 minutes:
In the first step, you have to write your basic details and select the procedure time you prefer.
Secondly, double-check with caution the spelling of your information and pay for the service.
Third and last, upload the documents mentioned above and send the form.
Your document will be delivered with a QR code and other details via email, so ensure that your email address is correct.
In case of any doubt or issue, while completing the form, you can contact iVisa.com's customer support.
How will I acquire the Health Declaration?
Among with the confirmation of your Health Declaration, you'll receive a QR Code that you should download and take with you before traveling to Azerbaijan. You can keep this QR Code on your cell phone, it's a lot easier to have it this way to avoid any inconvenience when entering the airport. Remember that the Immigration officer will verify that all of your documentation is valid, and that includes the QR code.
Do Children need this requirement as well?
Yes, every foreign citizen needs a Health Declaration to enter Azerbaijan, including children. In other words, if you're planning to travel with kids, you'll need to apply for their Health Declarations as well.
Is it safe to use iVisa.com's service?
You can count on iVisa.com's service. This company has a security system that won't risk your information, so you can be sure that it won't get leaked on the Internet. Keep in mind that iVisa.com is a third-party company, but that it has the valid authorization to provide this document. You can check our reviews if you still have doubts about it.
I still have doubts, where can I get more information?
This document is too new to get all the details at once, and we understand that you might still have questions because of that. If that's your case, then you can contact our customer service to receive personal attention, or you can read other FAQs on iVisa.com's website.
While it's true that the COVID-19 has been a problem to travel nowadays, it's still possible to explore other nations by taking precautions. We invite you to apply for your Azerbaijan Health Declaration today to get ready for this amazing adventure!