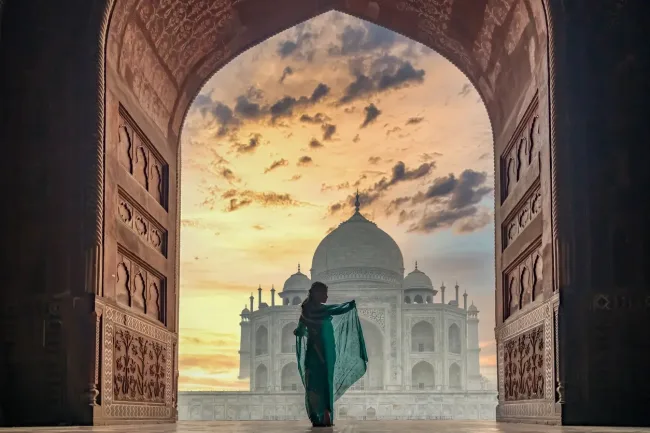 Those that are of Indian origin and their spouses are eligible to apply for the Overseas Citizenship of India (OCI) card, which allows them to travel to India. While OCI status is referred to as citizenship, it is actually not, and also does not entitle the OCI card holder to vote in Indian elections or hold public office like an Indian national.
Please note: iVisa does not offer the OCI Card application service at this time. You must apply online on the website of the Indian Government. However, we do provide information and support if you have any questions
What is the OCI Card and who can apply?
The Indian government introduced the OCI scheme in 2005. A person residing in another country with proof of Indian origin and an OCI Card, has many of the same rights as an Indian citizen residing within that country.
Only people of Indian origin that have a certificate of the renunciation of Indian citizenship, and who have not previously held Pakistani or Bangladeshi citizenship (or their child, grandchild, great-grandchild of such a person) are eligible to apply.
OCI Card validity
A person with an OCI card has the right to multiple entries into India and a lifelong visa to the country.
Difference between OCI and PIO
Initially, Indian citizens living outside India could apply for Overseas Citizenship of India (OCI) cards or Persons of Indian Origin (PIO) cards. Both cards served as a long-term ID and travel document, replacing a visa, with minor differences between the origin and eligibility of the applicant.
However, from 2019, all PIO cards will be replaced by OCI cards. The deadline to swap your card was December 2022. Until then, your PIO is still valid for travel to India.
How to apply for the OCI Card
The first thing you need to do is fill out the online OCI Card application form and submit all the necessary documents, which proves to be the task that requires the most time. Upon completion, you will receive your Government Application reference number which you must print out.
During the application process, you'll be informed of all the necessary steps to acquire your OCI Card, if you prove to be eligible.
Costs of the OCI Card application
The application fee of the OCI card is around USD 300, excluding consultation fees, administration fees, and costs of acquiring certain documentation.
OCI Document Checklist
Applications for OCI can only be submitted online at ociservices.gov.in. In addition to submitting a photograph and several identification documents to prove eligibility, applicants must also pay an application fee.
Documents required to apply for the Indian OCI card
Make sure to provide all information on this OCI documentation checklist:
Government-issued OCI application form

Recent passport photos (if you don't have one, use iVisa's convenient digital photo service)

Digital signature

Copy of current non-Indian original passport

Proof of Indian Origin

Copy of registered marriage certificate (if applicable)

OCI card of spouse or Indian passport copy or Indian Origin Proof (if applicable)

Contact details

Appointment letter

Old Indian passport copy or other at least 3 documents supporting proof of Indian origin certified by a competent authority
Supporting documents required in case of a minor applying for the OCI Card
Copy of the birth certificate of the minor child

Copy (non-Indian) passports of both the parents

Any other proof verifying the status of (one of) the parents to be of Indian origin

Custody papers of the parent who is applying for the OCI card (if applicable)
You can download the full OCI document checklist with all the required documentation from the VFS website. You can be sure that this service is 100% compliant with the Indian government guidelines.
Questions about traveling to India?
If you have more questions, let our expert customer service team know via online chat or email at [email protected]. They are available 24/7 and are happy to give more information about travel documents for India and how to apply.