Every traveler who wants to visit India must meet some basic requirements to be able to travel with peace of mind. Usually, it is a passport, a health document (due to COVID-19), travel insurance, and a valid visa, depending on your home country and nationality.
When traveling to India, it is crucial that you take into consideration the travel restrictions that this document entails, for example, the visa expiration date. If for some reason you end up overstaying your visa in India, you may face serious legal problems, penalties, and even a ban on future entry.
If you want to know even more about what happens if you overstay your India visa due to COVID-19 and other reasons, keep reading.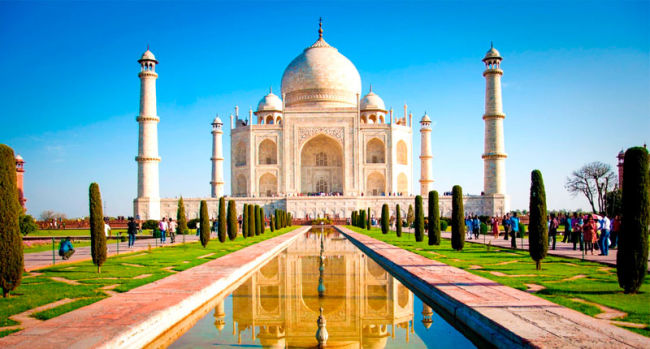 What to know more about the Indian tourist visa validity
The first thing you should know is that it is illegal to overstay your visa in India, no matter the reason. In India, the requirements of the travel authorization and visa requirements for foreign nationals specify the length of time they are allowed to stay in the country.
The time allowed to stay in India depends on the visa. The validity of each visa is as follows:
Your visa will be revoked if you extend your authorized stay, you will be considered an illegal immigrant. Such foreign nationals will be considered illegal tourists and treated as criminal offenders.
Fines and penalties for overstaying your Indian visa
One of the first consequences you will face when you overstay your visa, is having to pay a fine. Each fine is different and increases along with the length of the visa violation. Over recent years, India's immigration policy has been tightened, and these fines have increased exponentially in cost.
The fines by the Indian homeland security, depending on the duration of the overstaying, are:
Overstaying your visa for less than 90 days - USD 300.00
Overstaying your visa for 91 days - 2 years - USD 400.00
Overstaying your visa for 2 years or more - USD 500.00
Overstaying an Indian visa, however, also carries legal penalties. The Indian government can take legal action against tourists who overstay their visas and are considered an unlawful presence.
In the case of short-term violations, no solid legal action is usually taken. However, if this violation has been accompanied by criminality, you may be banned from entering the country in the future.
Furthermore, the Indian legislation allows imposing prison sentences of up to 5 years and an appropriate fine for those who stay in the country for a long time. Additionally, you will not be allowed to re-enter the country ever again.
What the Indian visa expiration date means
Knowing how long you can stay in the country is important. You must therefore understand the basic meanings of the expiration dates. Let us look at some of the terminology below:
Date of issue: This is the date on which the visa was issued.
Expiration date: This is the last day on which the visa holder can enter the country.
Last date of stay: This is determined based on the date of entry of the visa holder into India and the type of visa.
Some specific information is vital for you to be aware of regarding the length of stay depending on the type of visa:
30-day e-Tourist India visa: The holder of this type of visa must enter India between the date of issue and the expiration date of the visa. However, the visa holder's last day depends on the entry date. Therefore, once they enter the country, they will have 30 days to stay in India and must leave the country when this time is up.
1-year e-Tourist visa, 5-year e-Tourist visa, or e-Business visa: For these types of visas, the last date of stay is determined by the name of the visa. In the case of the business visa, it aligns with the 1-year visa. The last day of stay is mentioned on the visa details.
e-Medical Visa: The duration of the visa is 60 days from the date of arrival or entry into India. The date of entry into the country is counted as the first day.
Don't forget to check what type of visa you need and how long you can stay in the country without any legal problems.
Steps to take if you have overstayed your Indian visa
When you have, for some reason, overstayed your Indian visa, it is important to act immediately. Take the following steps:
Contact an immigration attorney.
Determine eligibility for an exemption.
Do not break the law while you're in the country (this should be a given).
Be patient and await the outcome.
While there is no guarantee that you can avoid or mitigate penalties for overstaying your visa, taking these steps can improve your chances that no legal action will be taken against you.
Applying for an extension of your Indian visa
It is possible to extend your Indian visa beyond its original expiration date, but only if it is done before it expires. However, it is important to note that it is impossible to renew your visa if you are a holder of a short-term tourist permit, such as a 30-day Indian eVisa.
Foreign travelers with a visa valid for more than six months and registered with the Regional Foreigners Registration Office can extend their permission to stay in India. To do so, the visa holder must register for an extension at least 60 days before the expiration date of their document and wait for approval to stay longer in the country.
In conclusion, if you overstay your Indian visa, you can face numerous penalties, including a ban from entering India on subsequent occasions, heavy fines, and much more. But it is not worth letting a simple oversight with your visa cause your visit to this beautiful country to end stressfully or even with imprisonment.
More questions about the Indian visa?
Remember that you can get almost any travel document or a new visa online, such as an Indian e-visa. Simply fill out the application form on iVisa. If you have more questions about the India visa application process or other travel documents, please contact our customer service team via chat or at [email protected].