While a golden visa isn't a direct path to citizenship, foreign nationals can obtain residency in Ireland under the Immigrant Investor Program (IIP). By investing a substantial amount in a project approved by the Irish government and by maintaining their investment over the long-term, they can work, live, and study in the EU. Keep reading for more info.
For foreign investors and non-EU nationals, a European Golden Visa scheme can offer exciting opportunities when it comes to business, retirement, and more. While Ireland does not provide a direct pathway to Irish citizenship by investment, taking up residence in Ireland with the same rights as Irish nationals is still possible.
Many people do not need a visa to enter Ireland on a short-term basis. However, if you're unsure if that applies to you, use the iVisa visa checker.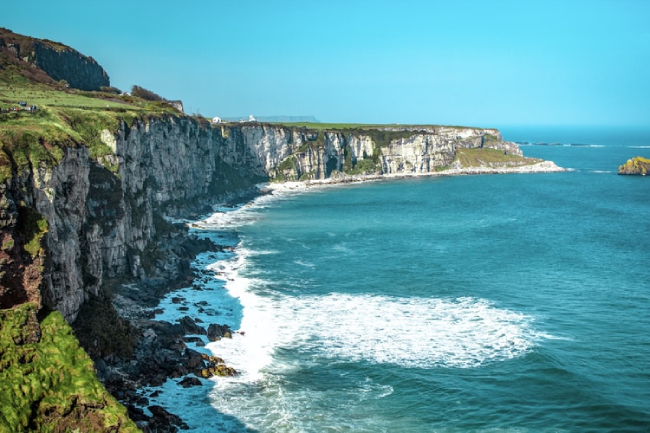 What is the Irish Immigrant Investor Program?
The "Ireland Golden Visa program" is also known as the Ireland Immigrant Investor Program. By investing in an approved investment fund to impact the Irish economy, high net-worth individuals and their families from outside the European Union can obtain an Irish residence permit. Although a permanent residence permit is not offered, temporary residency can be renewed indefinitely when it expires.
Long-term Irish residency can support citizenship applications under the country's naturalization rules, even though the Ireland Investor Visa does not officially offer Irish citizenship by investment.
It differs slightly from most European Golden Visa programs, allowing direct investments to gain citizenship, such as the Portuguese Golden Visa.
Ireland Residency benefits
For individuals and families with high net worth seeking permanent residency in Ireland, the Irish Residency Program is a great choice. In return for a substantial investment in the Irish economy, you can expect the following benefits:
Average processing time of two months

No language test for initial applicants

Visa-free access to the EU, United Kingdom, and 177 countries worldwide once you have an Irish passport

Include your family members

You only have to visit Ireland once a year to keep your residency permit

Access to high-quality education and health care

Eligible to apply for permanent residency and citizenship if you reside in Ireland
Requirements for the Ireland Immigrant Investor Program
The Ireland Investor Visa application only considers those who meet the following eligibility criteria:
No criminal record in any jurisdiction.

Have a net worth of at least EUR 2 million, obtained legally through business or commercial activities, inheritance, endowment, or divorce, for example.
Application process for Irish Residency by Investment
To invest in an Irish fund, you must apply online with the Irish Naturalization and Immigration Service (INIS). The process is as follows:
Submit the online application form and collect all the required documentation.

Send your documents to the Irish immigration service by email.

Pay the processing fee of EUR 1,500 and submit the receipt to the Immigration Service or Ireland.

Wait for the Minister for Justice and Equality and an Evaluation Committee to process and approve your application.
A pre-approval letter will be sent to you if your application is approved. Once you receive the letter, you have 90 days to make the investment and submit the proof of investment to the ministry.
Minimum investment options for Irish residency
You can obtain Irish residency through investment by investing in one of the four following options approved by the Irish government:
Irish enterprise investment Your investment should be at least EUR 1 million, and you should maintain it for at least three years. The enterprise you invest in must be registered in Ireland. Regardless of whether it's a new or existing business, at least 60% of its employees must be in Ireland.

Investment fund Invest at least EUR 1 million in an approved investment fund and maintain the investment for at least three years. The Irish Central Bank must approve and regulate investment funds. Their website contains the latest data and a list of authorized investment funds.

Real Estate Investment Trusts (REIT) Invest at least EUR 1 million in an Irish REIT (Real Estate Investment Trust) and maintain it for at least three years. The investment can be spread across several REIT trusts listed on the Irish Stock Exchange.

Endowment Contribute at least EUR 500,000 to an excellent public project in the arts, sports, health, culture, or education. This endowment does not yield any financial return to investors.
The investment must be made in your name. You cannot invest on behalf of a corporation, even if you own 100% of its shares.
The choice of the investment program depends on your financial situation and interests. However, as you can see, investing requires a lot of financial commitment from foreign investors.
Irish residency for family members
A residence permit will be granted to both you and your immediate family members under the Irish Immigrant Investor Program. Family members who qualify include:
Partner or spouse

Children under 18 years old

Unmarried, financially dependent children under 24 years old (for example, because they are students)
Your family members will receive the same residence permits as you, allowing them to study, live, and work in Ireland. They do not need an employment permit to work.
Documents need to apply for the Irish Investment Visa
The application for the Ireland Investment Visa requires you to submit the following information and documents:
Valid passport.

Legal proof that you have at least EUR 2 million and the necessary investment funds. All funds and capital require evidence that it was acquired legally through business and investment activities.

Proof of good character of the investor and any family member over 16 from every country you have lived in for more than six months.

A due diligence report from an international risk-management and security-screening organization.

Documents supporting your investment choice, such as a business plan, profile of the investment fund, commitment to investing in a REIT, or detailed outline of how your investment will be used if you choose endowment.
Costs of Irish Residency by Investment
The application fee is non-refundable and costs EUR 1,500 for each person applying. However, this is a small investment compared to the amount you will have to commit to investing in the Irish economy. Also, consider any additional costs that accompany making an investment like this, such as legal fees, consulting fees, and administration.
Obtaining Irish citizenship or permanent residence
A foreign investor who invests in the Immigrant Investor Program is not guaranteed Irish citizenship immediately. The residence permit is renewable, and if you meet the requirements, you can eventually apply for Irish citizenship through naturalization.
After five years of continuous residence in Ireland, investors can acquire Irish citizenship. However, before applying for citizenship, you must have lived continuously in Ireland for 365 days (one year). Or, you must have lived in Ireland continuously for 1,460 days (four years) in the eight years preceding the application. You cannot have been outside Ireland for longer than six weeks in total.
How to renew your Irish Residence Permit
The right to live in Ireland will be granted to you once your investment is completed. The registration office in Dublin requires an appointment for you and your family to register your residence. Each of you will receive a two-year residence permit (known as Stamp 4), which can be renewed every two years as long as you maintain your investment.
Before you go to Ireland
The process of obtaining an Irish residence permit requires quite a big financial commitment. Before you decide, it's a good idea to visit Ireland and meet with consultants and businesses to find out if the Golden Visa program will provide the benefits you're looking for or if you want to invest in another program with less stringent requirements, such as Spain or Greece.