Are you interested in moving to Spain? There are a few ways to get a residence visa for Spain, one of these is the Golden Visa. Here's all investors need to know about the Spain Golden Visa, including how to apply for one and the investment requirements.
Over the last few years, the European Golden Visa programs have gained more and more popularity. As the world becomes more globalized, moving to another country is getting much easier, even if certain requirements must be met. We've compiled a guide for everything you need to know about the Spanish Golden Visa and how to get this type of Spanish residency.
If you need another visa for Spain, such as a Schengen visa, please consult the convenient iVisa visa checker.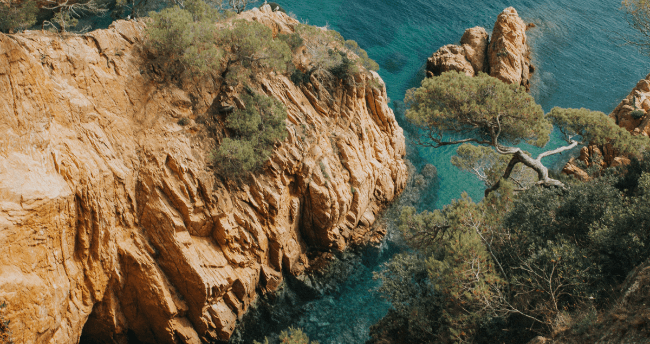 What is the Spain Golden Visa program?
Whether you're looking to retire in the Spanish countryside, looking to move closer to family in Spain or Europe, wanting to benefit from a business or investment opportunity, or simply want a change of scenery, you may have read about the possibility to apply for the Golden Visa Spain. This is a type of Spanish investor visa which gives the holder the equivalent rights of a residence permit.
The Golden Visa for Spain is issued to non-EU nationals to encourage foreign investment in the country. The visa entitles the holder and their family members to reside in Spain and travel to the Schengen area without a visa. Various countries offer this type of visa and the application process and requirements can differ per nation.
Spain Golden Visas are typically granted to those who purchase real estate in Spain. However, also known as the Spain Investor Visa, they are additionally available to businessmen who invest in Spanish companies, for example.
Benefits of getting the Golden Visa in Spain
Spain offers fantastic benefits when it comes to the Golden Visa, which is expected when making a significant capital investment in the country. Some of the advantages are:
Visa-free travel to the 26 nations in the European Union that are part of the Schengen zone
The right to work and study in Spain
Immediate family is also eligible
Easy and quick renewal process
Golden Visa Spain vs. Golden Visa Portugal
Located in the heart of Europe, Spain and Portugal both offer idyllic beaches, delicious food, and excellent weather. Both nations have adopted the popular Golden Visa scheme in Europe, which attracts hundreds of investors each year. So which one to choose?
There are a number of differences between the golden visa programs offered by Spain and Portugal:
Application process: While the Golden Visa for Portugal can take between 3-6 months, the average application process for the Spain investment visa is only 20 days.

Residency: Citizenship in Spain isn't granted automatically unless you come from one of Spain's former colonies, including Mexico. If you're not from one of these countries, you're only eligible for Spanish citizenship after 10 years, and there are some other rules, like how many days you have to be in the country per year. While Portugal's Golden Visa program also does not automatically give you permanent residency, you can apply in just 5 years.

Investment requirements: Likewise, there are a few differences between the investment requirements for Spain and Portugal. Portugal has more opportunities to invest, such investing in the arts, and this comes with a minimum investment of USD 250,000. Spain, on the other hand, mostly focuses on real estate and business, with a minimum investment of USD 500,000.
There are other differences to consider, such as tax incentives, costs of the visa application, and current nationality or heritage. Continue reading for more information about the Golden Visa in Spain.
How to apply: Spanish Golden Visa investment requirements
Spanish Golden Visas can be obtained by making one of the following investments:
Purchase property in Spain worth at least USD 500,000 in total.

Invest at least USD 2,000,000 in the Spanish public debt.

Make a bank deposit of at least USD 1,000,000 in a Spanish bank or buy shares in a company.

Invest in startup businesses that will generate employment, contribute to scientific or technological innovation, and impact the local economy positively.
You must also be over 18 years old, have no criminal records, have not been refused a Schengen visa in the past, and pay for private health insurance in Spain.
Documents need to apply for Spain's Golden Visa
If you have made any of the investments listed above, or you are committed to making the investment, you can apply for a Golden Visa in Spain. The investment does not necessarily need to be finalized, but you must be able to show proof of commitment or intent.
The following documents are required when applying for a Spanish Golden Visa:
Completed Spain Golden Visa application form

Two passport-size photographs. Follow the Spanish visa picture guidelines. If you don't have one, please use the convenient iVisa digital photo service.

Copy of your valid passport with at least two blank pages or a residence permit of the country you are currently residing in.

Proof of sufficient income to support yourself and your family while living in Spain.

Police records proving that you have never been convicted of a crime. The documents must be issued within three months of the application date.

Proof of Spanish health insurance (private or public).

A copy of the visa fee receipt.

A Land Registry certificate or proof of application, issued within three months of the visa application, if you have made a property investment in Spain (if applicable).

A certificate from the Bank of Spain or other Spanish financial institutions if you have made an investment in the form of bank deposits, business, shares, or Spanish public debt securities (if applicable).
A certified translator must translate and apostille all your documents to Spanish before you apply.
Costs of the Spanish Golden Visa
Besides making a real estate investment or another financial transaction, you will have to pay the visa application fees for the initial Golden Visa in Spain. The costs are broken down into the initial government application fee and approval fee.
The total costs of the Spain Golden Visa fall between EUR 4,000 - EUR 5,000. The renewal fees for the Spain Golden Visa are slightly less than that, between EUR 3,000 - EUR 4,000.
Can you get Spain's Citizenship with a Golden Visa?
It is possible to gain Spanish citizenship by investment, however there are a few steps and some patience involved:
Once you receive your Golden Visa, you must visit Spain within one year to exchange it for a residency permit.

The residency permit through investment is valid for two years. It can then be renewed every two years as long as you maintain the investment (i.e., as long as you own the property you purchased, for example). You do not need to stay in the country to be eligible for renewal.

While it is not necessary to live in Spain in order to retain and renew your visa, if you want to apply for a permanent residence after 5 years, you will have to stay in the country for at least 6 months per year.

You must reside in Spain for at least 6 months per year for ten years to be eligible for a Spanish passport and citizenship after becoming a Spanish resident through investment.
You will lose your Golden Visa Residence Permit if you cannot prove that you have maintained your investment in Spain. In other words, if you liquidate your investment or sell your property.
Golden Visa and citizenship eligibility for family members
Direct family members of the applicant and investor can also be included in the Spanish Golden Visa application. These include your spouse, your unmarried minor children (under 18 years old) as well as any adult children who are dependent, and dependent elderly parents.
The same rules for citizenship and benefits apply to all family members, as long as the main applicant maintains their investments.
How to renew the Golden Visa Spain
The renewal process for the Golden Visa program in Spain must begin within a very specific time frame, between 60 days before and 90 days after your current visa expires. Apart from that, renewal requirements are pretty straightforward.
To keep and renew your golden visa, you must meet two main conditions:
Provide proof that you still own the assets/investments/properties you used to obtain the Golden Visa, of the same (or a higher) minimum value.

Provide proof that you have visited the country at least once during the length of the visa period (although there is no minimum length of stay required).
Still not sure where you want to invest and apply for a Golden Visa in Spain? Why not take a trip to your top five countries and see which is the best fit for you? Read our Schengen Visa guide and ETIAS visa waiver guides to help you plan your visit.