The desire to travel still lives on even during this coronavirus pandemic. Travel is still possible but there are now a few changes and new regulations for air travel. If you are a citizen of the United States of America who are looking to enter Jamaica during the coronavirus pandemic. Then you must declare your health condition and obtain a C5-Form document before your departure.
Jamaica has recently opened its border for air travel but has implemented a few regulations like all visitors must obtain a C5-Form before departure and must strictly follow the coronavirus protocol while in Jamaica. However, you can process this document through iVisa.com. It's easy, fast and reliable.
If you are a citizen of The United States of America who is planning to enter Jamaica, then you came to the best place. Read on for information.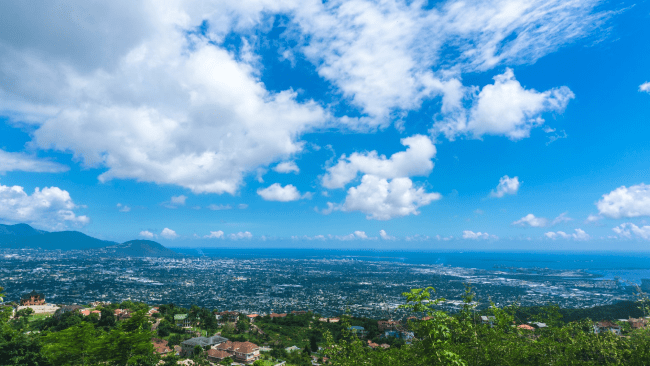 FREQUENTLY ASKED QUESTIONS (FAQs)
WHAT ARE THE NEW DOCUMENTS REQUIRED FOR UNITED STATES CITIZENS TO ENTER JAMAICA?
As per Jamaica Controlled entry programme; a Travel Authorization is required to be obtained by all visitors before departure. All non-business visitors from a high-risk location like Arizona, Florida, New York and Texas in the USA are required to upload a negative COVID-19 PCR test result from a CAP accredited medical laboratory to acquire a Travel Authorization. All these documents can be easily processed online with the help of iVisa.
Do I need a COVID vaccine or vaccination certificate to enter Jamaica?
No, you don't. COVID vaccination passports or certificates are not mandatory to enter Jamaica. Since information may change quickly, we advise you to follow up on the latest Jamaica travel updates and/or contact your local embassy.
Do I need to take a PCR COVID-19 Test before traveling to Jamaica?
COVID test requirements: There are no testing requirements.
Do I have to quarantine when I get to Jamaica even if my test result is negative?
Quarantine requirements: There are no quarantine requirements.
WHAT DOES C5-Form MEANS?
The Jamaica C5-Form has become a required document for check-in and boarding the airlines. It is issued by the Jamaican Health division after assessing your application and health condition. The airlines won't allow you to board without it. You can easily get travel authorization with the help of iVisa.com. Obtain your Travel Authorization with us.
HOW CAN CITIZENS OF THE UNITED STATES OBTAIN A C5-Form?
In short, all visitors are required to get a C5-Form. It can be applied online with iVisa but if you are a non-business traveller from the high-risk locations like Arizona, Florida, New York and Texas in the USA, then you need to submit a negative COVID19 PCR test result from a College of American Pathology (CAP) accredited laboratory to obtain a C5-Form. Don't forget to process your documents with iVisa.
HOW TO FIND THE NEAREST CAP TEST LAB
American citizens from high-risk locations need to upload a negative COVID19 PCR sample test result to obtain travel authorization. The Covid-19 PCR test should be from a College of American Pathology (CAP) accredited medical laboratory.
WHAT ARE THE PROCEDURES ON ARRIVAL?
If you are an American citizen arriving in Jamaica, then will have to go through a health screening which includes a temperature check observation of symptoms and a risk assessment by the health authorities.
CAN YOU EXPLAIN ME WHAT IS A RESILIENT CORRIDOR
As a part of Jamaica Controlled entry programme there has been geographically defined areas known as the Resilient corridor for all the tourist visitors. Under the stay in zone measure, you have to remain in the resilient corridor area until your stay is over.
WHAT ARE THE RESTRICTIVE MEASURES FOR AMERICAN CITIZEN VISITING FOR BUSINESS PURPOSE?
All non-tourist visitors entering Jamaica for a stay of fewer than 14 days will be tested at the airport. Non-tourist travellers can stay at their given address and carry out their business activity. They have to maintain all the prescribed norms and avoid public transport.
WHAT ARE THE RESTRICTIVE MEASURES FOR TOURIST?
Based on the health screening and risk assessment, tourist visitors may be subjected to the covd19 PCR test. They also have to follow all the rules and regulations like social distancing and wearing a mask. They have to stay within the resilient corridor under stay in zone measure. Visitors from the low-risk location who do not require to be tested on arrival will be allowed to go to their hotel under the Stay in Zone measure.
WHAT DO YOU MEAN BY STAY-IN-ZONE MEASURES?
Stay in Zone measure is a part of the Jamaica Controlled entry programme. Stay in zone simply means that the visitors who enter Jamaica are assigned a defined geographical area and they have to stay in that for the rest of their stay. It is to ensure the safety of the community and visitors. Most of the hotels and other facilities in the resilient corridor are run by the prescribed safety standards. Tourists can enjoy the beach and indulge in various activities but all within the resilient corridor region.
IS VISA NECESSARY FOR A UNITED STATES CITIZEN TO ENTER JAMAICA?
Americans don't require a visa to enter Jamaica. Jamaica provides visa-free entry for all American citizens. American citizens can stay up to 30 days without a business visa and 180 days without a tourist visa.
WHAT ARE THE PRICES AND PROCESSING TIMES FOR GETTING THE TRAVEL DOCUMENTS WITH IVISA.com?
iVisa.com has three processing times available that vary their prices according to how fast you want your document. Please check here the options. Choose one according to your need:
Standard: the price is low but the wait time is more.
Rush: it's faster than standard but more expensive.
Super Rush: it's expensive but the wait time is low.
HOW RELIABLE AND SECURE ARE THE SERVICES PROVIDED BY IVISA.com?
iVisa.com is the most secure, fast and reliable way to get any travel document. We have a high-end system and secure backup. All your data is encrypted as your privacy is your priority. iVisa.com follows a strict client confidential procedure as all our staff are professionals in handling client data. Everything secure and reliable with iVisa.com. Apply with iVisa.com. You can also take a look at our client comment section about us.
WHERE CAN I FIND MORE INFORMATION REGARDING ENTER INTO JAMAICA?
If you are looking for more information or have any more queries please enter here and one of our customer support agents will contact you by chat. We are available 24/7 at your service. You can also send an email to [email protected] to reach us.
Register for Travel Authorization with iVisa.com here.