You're not the only one asking 'Do You Need Vaccinations to visit Japan?', believe us, many people around the world are asking the same question. That's why we've created this article with all the most important information related to the health protocols to enter Japan nowadays.
One of the most important things you need before entering Japan is a 'Vaccination Passport', or vaccine certificate. The good news is that you can easily get that by using our services at iVisa.com, especially because we offer the electronic health documents required, such as the Health Declaration.
Answering the question 'Do You Need Vaccinations to visit Japan?', we can say that you'll probably need them, as vaccines are nowadays very easy to find. Learn more about this topic by reading the questions below.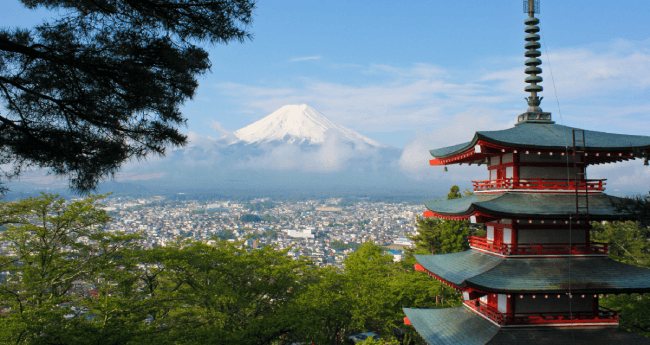 Frequently Asked Questions
What is the vaccination certificate and what other required items do I need to travel to Japan?
A vaccination certificate is a valid proof that confirms you've tested negative for or been protected against coronavirus and other infections if required. You can get this document electronically (QR code, app via phone, etc.) or physically (small paper card, personal letter, etc.). You must have it with you whenever required, especially when boarding a plane.
This document helps authorities to have better control of foreigners entering the country. It also allows anyone (while having this document) to enter businesses and therefore, support the economy of the country.
The list of items required varies depending on your country of origin. Nonetheless, there's a short list of basic documents and items you must consider before getting your vaccine certificate:
Your valid Health Declaration. Please remember that the vaccine certificate might be just an update of this health declaration
Your current passport.
A valid email address to get the information.
Credit or debit card, or a Paypal to pay for the fees.
If you're still asking yourself 'Do You Need Vaccinations to visit Japan?', enter this link.
Do I need to take a COVID-19 test before traveling to Japan?
COVID test prior to arrival: PCR within 72 hours.

COVID test after arrival: All travelers will be tested on arrival.
COVID test exemptions: Children under 6.
Do I have to quarantine after I arrive in Japan?
Quarantine requirements: 14 days

Quarantine testing: Day 10 PCR or antigen for fully vaccinated travelers to end quarantine early
Please note: Unvaccinated travelers arriving from certain areas may be required to stay in a government-designated location for the first 3-6 days of their quarantine period. Fully vaccinated travelers will be exempt from this quarantine measure.
How much does this document cost and when can I obtain it?
You might already know the answer to this question: Do You Need Vaccinations to visit Japan? but the price is still a doubt. The good thing is that it might not be expensive, especially if we base it on our prices for the Health Declaration:
Standard Processing:

24 hours

-

USD 20.00

.
Rush Processing:

8 hours

-

USD 35.00

Super Rush Processing:

4 hours

-

USD 60.00
Is iVisa.com safe?
Of course! At iVisa.com we work hard to safeguard all of your private information. That's why we can ensure that we never put at risk anything you offer us through our online platform. Plus, if you need help while completing the online process, you can always keep in touch with our customer service team.
Where can I obtain more information?
If you're still not sure about the question 'Do You Need Vaccinations to visit Japan?', we recommend you to visit our FAQ page. There, you'll obtain all the most important details to visit Japan while the coronavirus is still an issue. If you prefer personal help, you can always reach out to us here.
iVisa.com Recommends
Japan is probably one of the most famous countries in Asia thanks to its colorful imperial palaces, its noisy cities, and the huge impact on pop culture. This country is home to Tokyo, one of the most modern cities in the world, and it is also home to the well-known 'bullet train', one of the fastest trains on the planet. As you can see, Japan has a lot of draws, especially when we talk about modernity.
You'll probably start your visit to Japan in Tokyo, and if you think that it's exclusively connected to modernity, then think again. Tokyo also has ancient temples and traditional stores, especially in Asakusa, located in Tokyo's downtown. Plus, if you visit the nearby ramen shops, you'll definitely learn more about the traditional culture than the modern one.
But if tradition is what calls your name, then you must visit Kyoto, the old imperial capital. This place is home to the Kiyomizudera Temple, and also to the photogenic bamboo groves near Arashiyama.
Are you ready to visit Japan? Apply for your documents with us to make your trip easier!