Japan is a country that always attracts attention, especially if you want to know a place on the peculiar Asian continent. That's why, despite the circumstances with the COVID-19, it continues to attract several tourists. For this reason, it is essential that from now on, you apply for the Health Declaration before traveling to this country. Remember that documents such as the Japan 14 day quarantine Requirement allow you to enter the country without problems, in addition to being obtained with a very simple online process.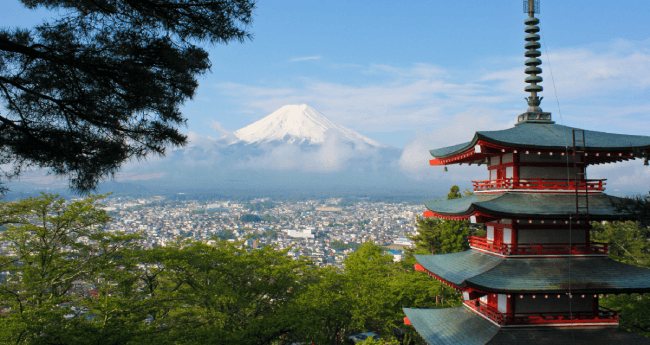 In this article, you'll be able to read in detail the steps to follow to apply for this document. It's something that won't take you more than 20 minutes and you can do it from home and at any time of the day, even during a working day.
Frequently Asked Questions (FAQs)
What is the Japan Health Declaration and why do I need it?
The Japan Health Declaration, also known as Japan 14 day quarantine requirement, it's an important document that allows you to enter the country as long as you accept to follow important measures about the COVID-19 pandemic.
This pandemic has been a hard challenge for many countries around the World. Therefore, documents like the Health Declaration are a must if you want to plan a successful trip.
If you don't apply for the Japanese Health Declaration, you could find problems at the airport, including a denied entry.
Do I need to take a COVID-19 test before traveling to Japan?
COVID test prior to arrival: PCR within 72 hours.

COVID test after arrival: All travelers will be tested on arrival.
COVID test exemptions: Children under 6.
Please read the quarantine FAQ to learn about mandatory testing during quarantine
Do I need a COVID vaccine or vaccination certificate to enter Japan?
No, you don't. As of today, COVID vaccination passports or certificates are not mandatory to enter Japan.
Approved vaccines are Pfizer, AstraZeneca, Moderna, Janssen.
Since information may change quickly, we advise you to follow up on the latest Japan travel updates and/or contact your local embassy.
Do I have to quarantine after I arrive in Japan?
Quarantine requirements for arrivals from Russia, Turkey, India, Saudi Arabia, Sri Lanka, Mongolia, Jordan, Korea, Iraq, Indonesia, Myanmar, Iran, Singapore, Egypt, Nepal, Vietnam, and Pakistan:

Fully vaccinated: 3-day home quarantine

Not vaccinated: 3-day quarantine at a designated facility + PCR test at the designated facility

Quarantine requirements for the rest of the world:

Fully vaccinated: No quarantine requirements

Not vaccinated: 7-day home quarantine
What are the documents required to apply?
Although you can easily obtain this requirement online, you shouldn't forget that you must still collect some documents before applying. The good news is that these documents aren't hard to find and you may already have some on hand:
You must copy your passport information page.
You also need a valid email address to get the document with a QR code.
The last document required is a Paypal account or a credit/debit card to pay for the service.
What are the processing times and prices?
If you're wondering what the exact price of the Japanese Health Declaration is, then consider that there's not a price yet because it's not a requirement that you can find from an official government website. However, if you apply online with iVisa.com's website, you'll be able to apply quickly by paying a small and affordable fee. These are the options you can choose with iVisa.com:
Standard Processing: 24 hours - it has an average price of USD 20.00, so it is the least expensive.

Rush Processing: 8 hours - the total price rounds the USD 35.00.

Super Rush Processing: 4 hours - the price tends to be USD 60.00 because it is the fastest alternative of the three.
Remember that you can choose just one of these options according to your need and that these prices are just a general average to consider. You'll be able to know the exact amount on our website before paying, so don't worry, you won't be charged without knowing this.
Learn how to apply online for your Japan Health Declaration
As you read before, you have the option of applying from anywhere, even at the comfort of your own home. If you apply using iVisa.com's service, you'll only have to follow this 3-step method:
The first step is to provide your general information in the first online questionnaire. Next, choose your favorite processing time.
The second step is to be sure that all the information you gave before is correct. You also have to use your credit/debit card or Paypal account to pay for iVisa.com's service.
The third and last step is to attach the documents required and finally, send the form.
Take note that you have the option to apply for family members or friends as well, but you should get their valid information before. Another option is to click on "add new applicant" while filling in your form to add more people, but that's a valid option only if you're traveling with the applicants.
Once you finish all the online process, you get an email with the confirmation of your Health Declaration and a QR code that you should upload.
Why do I need the QR code?
This code is as important as the Health Declaration verification. We recommend you to download it to have it on a mobile, but you can also print it.
Once you land on the Japanese International Airport, the Immigration officers will not only ask you to show your basic documentation, but they also ask you to show the QR code. Only after this code is verified through the security system, you can enter the country. After that, complete the 14-day quarantine and get ready to enjoy the country.
Don't forget to stay safe while doing the quarantine so you can preserve your health and the health of other people.
I'm traveling with my children, what should I do?
The Japanese Health Declaration is a document created not only for adults but also for children. Kids must apply for this document just like any adult would do. Every foreign traveler needs this requirement to preserve everyone's health and avoid spreading the COVID-19 virus since it has a high risk of contagion. If you have questions, you can reach out to our customer service.
Is it completely safe to apply with iVisa.com?
iVisa.com is a company that understands how important safety is. Therefore, this company has a top-notch software that permits you to receive an excellent product for a great price. In iVisa.com, we work hard with all the valid tools to maintain your safety, so all the information you see and also give on our website can't be leaked on other pages. You can always check our reviews on this link if you're unsure.
Where can I find more information if I have more questions?
Remember that you can contact our customer service center to receive personal attention if you have doubts or other problems related to this online process. You can also receive more details on iVisa.com's website.