If you're planning your first trip to Kenya, you're in for a magical experience. Exuberant nature and diverse wildlife will make you fall in love with this African country.
To travel there, you will need to get a Kenya e-Visa.
We have prepared this article to provide you with all the information about the documents required for the Kenya Visa so you can organize your trip easily and prepare for a great experience.
Documents Required for the Kenya Visa - Check out our FAQs to know everything you need for your trip to Kenya.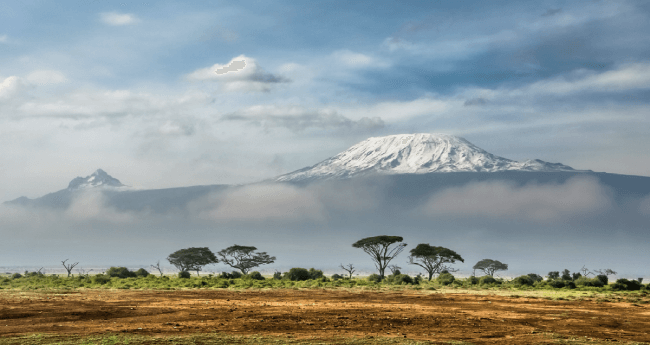 Frequently Asked Questions
What are the current COVID-19 requirements to enter Kenya?
Travelers wishing to enter Kenya will need to be fully vaccinated. For unvaccinated travelers to be authorized to enter Kenya, a PCR test taken within 72 hours from departure is mandatory. Unvaccinated travelers will also need to take an antigen test upon arrival.
Documents Required for the Kenya Visa - For the most recent changes in the COVID-19 entry requirements, we've outlined a product page that will provide you with the most updated information. We recommend checking it before your trip.
What can you tell me about the Kenya e-Visa and the application process?
The Kenya e-Visa is a travel authorization that can be processed fully online. With this document, visitors can travel to three countries: Kenya, Uganda, and Rwanda. It is valid for a Single Entry into the country that doesn't exceed 90 days in Total.
To apply for it you just need to complete these three simple steps:
First: Complete the form with your details, as stated in your passport, and select the processing time and fee of your preference.
Second: Review all the information and make sure it is correct and pick a form of payment. We accept both credit and debit cards.
Third: Upload all the required documents and apply.
Documents Required for the Kenya Visa - The Kenya e-Visa is only good for tourism purposes.
What are the necessary documents to apply for the Kenya e-Visa?
This is what you'll need:
Applicant photo
Passport cover scan
Passport personal details scan
Proof of accommodation that matches the dates in the visa application
Invitation letter (if applicable)
Host's ID (if applicable)
Airline ticket that confirms your return date
Minors Passport Bio Data Page (if traveling with children)
Documents Required for the Kenya Visa - Do you have everything you need to process your Kenya e-Visa?
How much is the Kenya e-Visa and when would I receive it?
Depending on how fast you want to receive your Kenya e-Visa, its price will change. These are the three options we offer:
Standard Processing:

6 Business Days

for

USD $104.99

Rush Processing:

4 Business Days

for

USD $143.99

Super Rush Processing:

2 Business Days

for

USD $185.99
Documents Required for the Kenya Visa - Are you in a hurry? Take advantage of our Super Rush Processing!
Can I trust iVisa.com?
Of course! Our payment platform uses world-class protection to secure your information. Also, we have plenty of experience and the best travel experts to process any visa you need.
Documents Required for the Kenya Visa - Head over to our user reviews section to read what our previous customers have said about our services.
I'm still not sure about my next steps. Is there anyone I can talk to?
Absolutely! You can contact our customer care agents at any time. They are available 24/7 through our chat. They'll be able to tell you more about the Documents Required for the Kenya Visa.
iVisa.com Recommends
Kenya has plenty to offer tourists who venture into this land, but the best plan for a holiday in Kenya is to go on a safari.
Explore the Masai Mara National Reserve. This park is the northern extension of Tanzania's Serengeti. It is home to an extraordinary ecosystem full of herbivores, predators, and lush vegetation. Tourists that visit the park can admire wildebeest, zebras, elephants, Masai giraffes, cheetahs, leopards, and lions. They all coexist in this plentiful ecosystem that is guarded by the Narok County Council. We recommend starting your safari adventure at the Masai Mara.
Our second recommendation is Amboseli National Park. This is a high-tier national park and for the best reasons. Big-tusked elephants wander gleefully along the plains set against the stunning Mt. Kilimanjaro. When the weather is clear, you will get the absolute best views of this imposing mountain. Besides elephants, wildebeests, and zebras, visitors can also admire over 370 bird species. So bring your binoculars, because you will need them.
Another great spot to enjoy a safari is the Nairobi National Park, but we will recommend going there for a different reason. Inside is the David Sheldrick Wildlife Trust. The team there are dedicated to raising orphaned black rhinos and elephants and reintroducing them into the wild. It's a treat to spend an afternoon observing baby elephants playing around in the mud.