Thinking of traveling to Kenya? The most important thing about Kenya is its people, the warmth and friendliness of Kenyans are unmatched by any other country in Africa. The Kenyan people have a unique culture that has been shaped over many centuries. They are very hospitable to visitors and will go out of their way to make you feel welcome.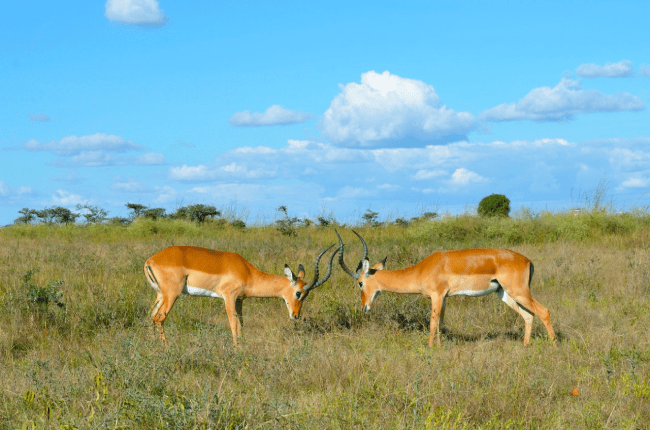 This article is perfect for you. At iVisa.com, we help you learn about the Kenya Visa age requirements, so keep reading and explore the most popular questions that people like you are wondering and find the answers.
Frequently Asked Questions
What are the COVID-19 restrictions for Kenya?
Surely you are already aware that traveling today is different due to COVID-19. For this reason, we have all the news regarding the regulations that countries have implemented on our product page. In this case, Kenya's rules for traveling safely, easily, and calmly.
What is the Kenyan Tourist e-Visa?
The Kenyan Tourist e-Visa is a document where the Kenyan government authorizes your entry so that you can travel legally and fully authorized to this country. We help you to get it online.
The Kenya Visa is valid for 90 days after issued with a Single Entry. Keep reading to find out everything about the Kenya Visa age requirements!
What documents do I need for the Kenya visa?
You need to have the following documentation to make your application for the Kenya Visa successfully.
Minors Passport Bio Data Page (if applicable)
Applicant Photo and passport cover
Passport Personal Details Scan
Airline Confirmation and proof of accommodation (if applicable)
Cover Letter (if applicable)
Host's ID (if applicable)
Hospital Letter (if applicable)
Appointment letter from Kenyan hospital (if applicable)
Organization's Certificate of Registration in the justice authority (if applicable)
Work ID of the host (if applicable)
Host's Passport Personal Details Scan (if applicable)
Employment Proof (if applicable)
Previous Visas Last Year (if applicable)
We understand that it can be challenging to determine the Kenya Visa age requirements. However, we've gathered all the information you need, so you can easily apply.
What are the Kenya Visa Age Requirements?
The applicants who are aged 16 (sixteen) years and below do not need to submit a visa application. Only their valid transport documents will be required at the point of entry.
How much are the costs and processing times?
We want you to start this process for your Kenya Visa with us at iVisa.com. That is why we have thought of 3 options that fit your pocket, agility, and economic security. You can make the payment using a credit or debit card, it's that easy.
Standard Processing:

6 Business Days

-

USD 91.00

.
Rush Processing:

4 Business Days

-

USD 121.00

.
Super Rush Processing:

2 Business Days

-

USD 156.00

.
Check out the details of the Kenya Visa age requirements in this article.
Can I trust iVisa.com?
Yes. You can trust iVisa.com, we are here to help you with your Kenya Visa age requirements process. We have more than a decade of experience in processing visas. For your comfort and security, we invite you to read our client reviews.
Where can I find more information?
You can find more information about Kenya Visa age requirements with our fabulous customer support team, who will be happy to help you clear your doubts 24 hours a day, 7 days a week.
iVisa.com Recommends
The most popular tourist destinations are the Masai Mara, Lake Nakuru National Park, and Mount Kenya National Park. The best time for visiting these places is between July and Octobe r, when you can enjoy a lot of wildlife. If you want to see some wild animals, then it's recommended that you go during this period.
The Masai Mara is one of the most famous national parks in Africa. It has an area of about 1,000 square kilometers (386 sq mi), and its name means "the place where the Maasai live." This park is known for its rich biodiversity and also attracts tourists from all over the world. The great migration takes place here every year, which makes this destination so special. During this season, millions of wildebeest, zebras, gazelles, antelopes, lions, and other animals come to drink water at the Mara River.
Lake Nakuru is another beautiful place in Kenya. Its surface covers an area of around 200 square kilometers (77 sq mi). The lake is located near the equator, and it's surrounded by mountains covered with dense forests. The climate in this region is warm throughout the year. In fact, even though it's close to the equator, there are still different weather conditions here due to the altitude.
We look forward to embarking on this adventure to Kenya with you. Start your visa process now and travel soon!