Kenya is a wonderland for all travel enthusiasts. It is an East African destination for all adventure seekers all across the world. You can explore the syncretic culture of the country while cruising along some of the best Safaris in the world.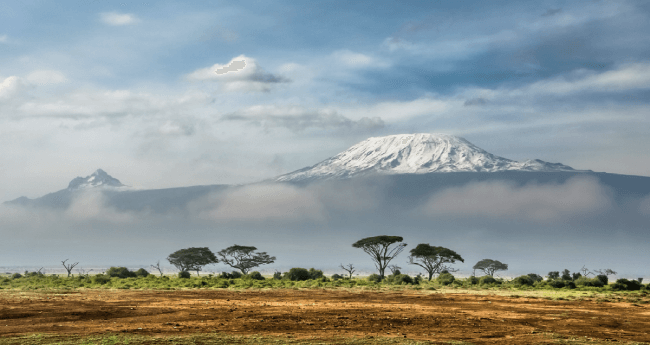 Kenya Visa for citizens of Switzerland is a unique tourist visa that is available for all visitors from Switzerland.
This new electronic travel authorization has made visa application much easier than before, all you have to do is visit iVisa.com now and begin applying!
Frequently Asked Questions
This is a list of some of the frequently asked questions and their answers regarding the Kenya Visa for citizens of Switzerland. You can begin your visa application process by clicking here.
What is the Kenya e-Visa?
Kenya has now made it possible for us to avail the new electronic travel authorization for tourists visiting the country. Kenya Visa for Switzerland citizens is available online as well. The visa was introduced in 2015 by the government of Kenya and has augmented tourism in the country.
Visit iVisa.com now and apply now to avail yourself of your very own Kenya Visa for the citizens of Switzerland.
I have a passport from Switzerland, do I need a Visa to visit Kenya?
Yes, if you are a citizen of Switzerland, you will need a visa to enter Kenya. You can apply for the Kenya eVisa online from the comfort of your home, the procedure will be completed in a matter of minutes from your own smartphones and iPads.
I have to travel urgently! Can iVisa.com help me get the Visa quickly?
Yes, we can help you get your Kenya Visa for citizens of Switzerland without any further delay. Here are three exclusive options that you can choose from in order to customize your visa application procedure:
Standard processing: This is the most affordable option (

USD 91.00

) for those who can wait for some time before leaving for Kenya (

6 Business Days

).
Rush processing: This is an option for those of us who have a few days (

4 Business Days

) to plan our trip to Kenya. It will cost you slightly more than the standard rates (

USD 121.00

).
Super rush processing: This option will help you receive the approved visa in just a few business days (

2 Business Days

) at a fairly reasonable price (

USD 156.00

).
How long can visitors stay in Kenya with a Kenya eVisa?
The Kenya Visa for citizens of Switzerland is an ETA that allows you to enter the country one time only.
Once you enter, you can stay in Kenya for a period of 90 days in Total, the visa will remain valid for 90 days after issued.
What are the documents I will need to get my Kenya Visa?
It is easy and convenient to get your tourist Kenya Visa for the citizens of Switzerland because citizens of Switzerland are eligible for online authorization.
Once you have filled the online application form you will need the following documents to get your visa:
Passport: You must possess a valid passport that was issued by the government of Switzerland and will not expire within the first 6 months post your arrival in Kenya.
Passport copy: You will need your passport and a scanned copy of the information page of your passport.
A flight itinerary for all your travels to and from Kenya.
You should add a valid and active email address to your visa application form without fail.
You will receive your approved eVisa online via your email address moreover, iVisa.com will contact you for other queries as well.
To know more about the Kenya Visa for citizens of Switzerland, click here!
Why should I trust iVisa.com?
iVisa.com has been helping travelers reach Kenya with the Kenya Visa for citizens of Switzerland. Our team of experts is aware of the changes in guidelines and will ensure that all your paperwork is ready well before time.
I have a few more questions, whom should I ask?
If you have more questions about your next trip, do not worry. Our team of experts is available throughout the day to answer all your doubts. You can write to our email and we shall get back to you with all the answers. You can visit our website for any more updates.
iVisa.com Recommends
You can begin your Kenyan Odyssey by visiting Mount Kenya, here you have to see the Stratovolcano which has been active for more than 3 million years. Ol Pejeta Conservancy is one of a kind, it is also home to the Sweetwaters Chimpanzee Sanctuary. Here you can observe lions and see some of the most exquisite flora and fauna in the world.
Lake Nakuru National Park is home to many species of birds and it is also one of the Rift Valley Lakes. Lamu Town is a cultural extravaganza, where you can visit any of its 23 mosques, the fort, and take a Kenyan Safari Tour as well.
Masai Mara is one of the most famous safari sites in the world and is one of the national reserves of Kenya. Amboseli National Park is another gem from east Africa. It is located in close proximity to Mount Kilimanjaro. Here you can spot extraordinary cheetahs, wildebeests, and giraffes that are unique to the region. When in Kenya, you cannot miss Nairobi, the capital city. When here you can visit the Nairobi National Park and explore the fun nightlife of the region.
iVisa.com wishes you a safe and joyous trip to Kenya!