Planning to travel to Kenya? If you are from the UK and want to explore this wonderful country at iVisa.com, we will help you with your entire process. In this article, you will learn everything about the Kenya Visa from the UK cost.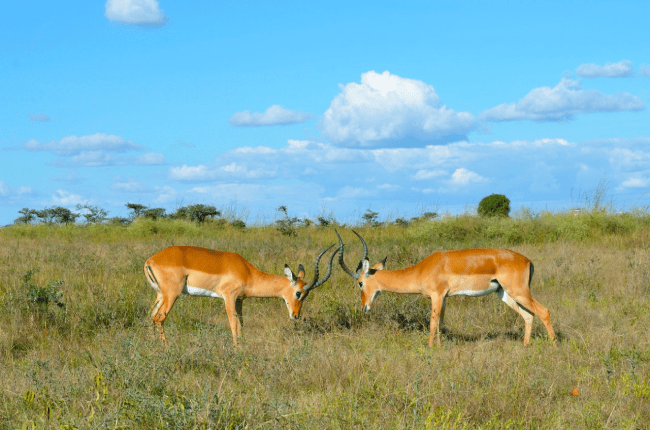 Below you will read the most popular questions regarding this topic.
Frequently Asked Questions
What are the COVID-19 restrictions for Kenya?
In times of COVID-19, each country has its own regulations. For this reason, it is important that you pay attention to the updates on our product page. Here, you will be able to know the rules of the country you are traveling to, in this case, Kenya.
What is the Kenyan Tourist e-Visa, and how do I apply for it?
It is a visa in PDF format that authorizes you to enter Kenya.
The Kenyan Tourist e-Visa is valid for 90 days after issued with a Single Entry.
What documents do I need for a Kenyan Tourist e-Visa if I am from the UK?
For obtain the Kenya Visa from the UK, you need the following documents:
Minors Passport Bio Data Page (if applicable)
Applicant Photo and passport cover
Passport Personal Details Scan
Airline Confirmation and proof of accommodation (if applicable)
Cover Letter (if applicable)
Host's ID (if applicable)
Hospital Letter (if applicable)
Appointment letter from Kenyan hospital (if applicable)
Organization's Certificate of Registration in the justice authority (if applicable)
Work ID of the host (if applicable)
Host's Passport Personal Details Scan (if applicable)
Employment Proof (if applicable)
Previous Visas Last Year (if applicable)
Do you think it is a long list? Don't worry about that; we are here to help. To find out more about this process of the Kenya Visa from the UK cost, please continue reading.
How much are the costs and processing times?
For the Kenya Visa from the UK cost, we have three options designed for your comfort and the speed you need to have your visa. Choose the best for you! You can pay using a credit or debit card.
Standard Processing:

6 Business Days

-

USD 91.00

.
Rush Processing:

4 Business Days

-

USD 121.00

.
Super Rush Processing:

2 Business Days

-

USD 156.00

.
Can I trust iVisa.com?
Of course, you can trust iVisa.com, we have several years of experience helping our clients around the world with their travel documentation. For us, it is essential to offer adequate support and help in these processes, which can be confusing at times. We invite you to read our client reviews and verify them for yourself.
We can start your Kenya Visa from the UK cost process right now!
Where can I find more information?
If you have any further questions or concerns regarding Kenya Visa from the UK cost, feel free to contact us. We have a great customer service team that will love to help you with whatever you need.
iVisa.com Recommends
We hope that the information provided on Kenya Visa from the UK cost will help you start your application soon and obtain your visa. Now we want to share with you some recommendations about Kenya, so you can plan your trip.
1) Nairobi - The capital city of Kenya, Nairobi is the perfect place to start your journey through Kenya. Whether you are looking forward to shopping at the many malls or enjoying a performance at the famous Karen Blixen Museum, Nairobi offers something for everyone.
2) Mombasa - Inhabited since ancient times, Mombasa is located on the coast, and it is known as "The Venice of East Africa" thanks to its large archipelago of small islands that form canals and lagoons. Many travelers enjoy the charm of the Old Town (Mikuu). Others appreciate the beauty of the Indian Ocean coastline. In contrast, others find peace and solitude visiting the numerous parks and nature reserves.
3) Diani Beach - Located south of Malindi, Diani Beach is a quiet beach town where visitors often relax and enjoy long walks along the white sandy beaches or take boat cruises to nearby islands. Here visitors can also find plenty of lodging options, restaurants, bars, pubs, and clubs.
4) Malindi - A fishing village turned tourist resort, Malindi has an excellent choice of lodgings, including budget accommodation such as guesthouses, backpacker hostels, hotels, and self-catering apartments. Visitors have the option of relaxing by the beach, hiking in the surrounding countryside, dining out or participating in water sports like snorkeling, scuba diving and windsurfing.