If you are a US citizen, then you need a tourist visa to go to Kuwait. Fortunately for you, iVisa.com will save you a lot of trouble. Citizens from over 50 states can obtain a Kuwait eVisa using our services. The United States is on that list, which means you can apply for your Kuwait eVisa right now. You do not have to go to the local Kuwait embassy, the process is unbelievably fast, and the prices are more than fair.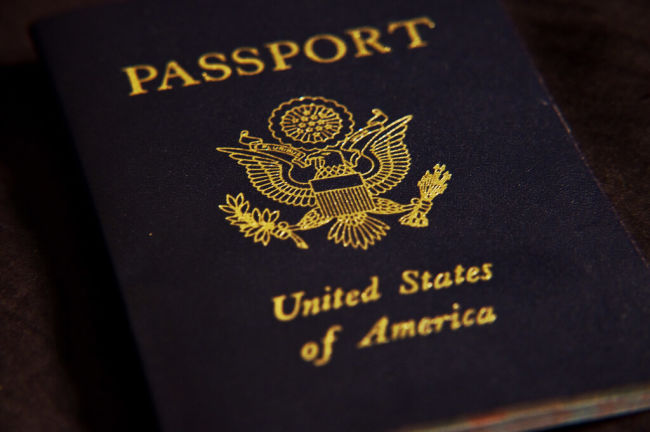 Frequently Asked Questions (FAQs)
I have a US passport, do I need a visa to visit Kuwait?
Yes, you will. You can apply with us to a Kuwait eVisa. To check requirements, click here.
What is the Kuwait electronic visa?
It is a visa that is issued electronically by an online system. It works similarly to the traditional visa because it is an official one. The only difference is that you obtained online and not going to an Embassy.
For how long I can remain in Kuwait with the eVisa?
The eVisa will permits you to stay for 90 days in Total with a Single Entry.
What are the documents required to apply?
You do not need many documents to apply for a Kuwait tourist visa. As long as you have a passport, the process should run smoothly. Here is exactly what you need:
Passport – if you already have one, make sure that it is still valid and it maintains its validity during your trip. If your passport expires while you are in Kuwait, you will waste time and money at the US embassy, and nobody wants that.

Digital scans of your passport – when you fill in the application, you will be required to upload the scans before submitting it.

Credit or debit card – the payment will happen before you submit your application, so you need to put in your credit/debit card information.
What about its validity?
As a US citizen, you can enter to Kuwait for 30 days after issued.
What are the processing times and prices?
There are three available processing times with three different prices:
Standard – this is the cheapest option you have. Your visa is issued in 8 days, and the cost is very low. You have to pay only USD $71.99 (service fees included).

Rush – using the Rush processing means that you will receive your visa via email in 6 days. However, this option will cost you an additional USD $123.99 (service fees included).

Super Rush – this is ideal if you forgot to get your visa or if you have an emergency. The eVisa is released in 4 days, but the price is USD $186.99 (service fees included).
Click here to start your application.
Can you explain a bit more about the function of the eVisa process?
In 2016, the Kuwaiti Government launched the Kuwait Online Visa, which is an electronic travel authorization created to streamline the visa application process. This new system drastically reduces time at border checkpoints and eliminates the necessity of visiting an embassy in-person.
Additionally, applicants need not send their passport to an embassy or visit for an interview. The Kuwait Government issues the visas online and iVisa.com will send you this document in PDF format via email.
Applying through iVisa.com will allow you access to your own personal online account where you can easily track the status and approval of your visa.
Which steps must I follow to apply now?
To fill in the application form you need to follow three basic steps:
The first one is simply to offer your personal information like passport info, and some details about your trip. You also have to choose a processing time for your application.
All you have to do in the second step is to cover the payment and review your form. You must ensure that the information provided is 100% accurate.
The third and last step requires you to upload the documents that support your request. After you do that, you are free to submit your application, and we will handle the rest.
Click in this button to start. In case you need assistance in your application, iVisa.com has a fantastic support service that you can call 24/7.
My children will travel to Kuwait with me, do they need a visa too?
All applicants must apply for the eVisa but they can do it along with their parent's application.
When I was filling the form I made a mistake, how can I change it?
If you submitted your form already, you need to contact us ASAP to assist you. You can do it by an online chat or by sending an email to [email protected]
Is it safe to use iVisa.com to get my Kuwait Tourist eVisa?
With iVisa services, you will have maximum safety for your personal data and confidentiality, since we invest a lot in the security of our database. Your personal information could not be safer. You can check what hundreds of happy customers say about us here.
I have more unresolved questions, where can I find more info?
For a faster resolution click here and start chatting with one of our customer service representatives. In addition, you can find more info and FAQs here.