Are you planning a last-minute trip to Kuwait? or are you trying to plan your next adventure? No matter the reason, we have good news: 50 countries are eligible to apply for a Kuwait eVisa.
The best part: the entire process is done online, which means that you do not need to go to your local embassy. For this service, thousands of people have been using iVisa.com. Below, you'll learn more about the processing times of the Kuwait eVisa.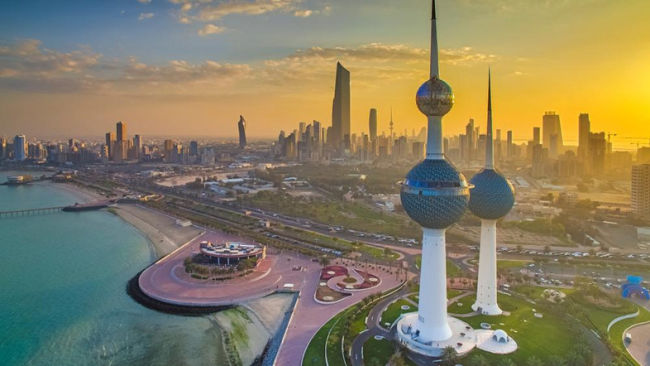 Frequently Asked Questions (FAQs)
Do I need a visa to visit Kuwait?
All is going to depend on your nationality. You can check if you are eligible for a Kuwait eVisa using our Visa Checker, just put in your country of origin, choose Kuwait as your destination, and the information you need will display on the website.
What is the eVisa?
It is an official document generated by the Government of Kuwait that allows the access of tourists to their country.
How many days can I spend in Kuwait?
This type of evisa allows people to stay in the country for 90 days in Total with a Single Entry.
Do I need to provide any documents to apply?
The first thing you need to keep in mind is to see if you are whether or not to meet the requirements. However, you do not have to worry because they are easy to achieve. Here is what you must provide so that we can expedite your visa:
A passport scan – we only need the information page of your passport. Here you will find instructions on how to make the best passport scan for your application.
Email address – when applying with iVisa.com, your visa will be sent to you via e-mail, so make sure that you introduce a valid e-mail address you have access to.
A digital photo of you – it is recommended that the photo is recently taken. Just make sure that it meets the photo requirements.
Means of payment – iVisa.com accepts multiple methods of payment such as credit and debit cards. Do not forget to double-check the spelling before submitting your application.
What is the validity of the eVisa for Kuwait?
This eVisa expires 30 days after issued.
Do you have any processing time?
Three options of time processing are available and all include the service fees. Please find here the information:
Standard processing:

8 days

-

USD $71.99

.
Rush processing:

6 days

-

USD $123.99

.
Super rush processing:

4 days

-

USD $186.99

.
Start your application here.
How long does it take to apply for a Kuwait eVisa?
You only need to fill in the application form with your information and it will take you less than 10 minutes.
How is the processing for the Kuwait eVisa?
It is a very easy form to fill out on our iVisa.com's website. In case you have any problem completing your information, you can contact our customer support team 24/7 and they will assist you!
Follow these steps:
Fill out our online application form with your information and some details about your trip to Oman. You must also select the processing time and the visa type.
Review your application and make the payment. Please remember to check your whole details before going to the last step.
Upload the requested documents and complete your application form.
After you finish the form, just click on "submit now" and that is it! We will receive your request and we will work on it.
If my children travel with me, what should I do?
As a parent you can apply for your child in the same application form. Remember that each visitor is required to apply for an eVisa before their trip.
How can I apply for my family or friends?
You can apply for friends or family by making sure you have all the required documents first (you can see above in this article). If you are applying for only one friend or family member, just apply here introducing his or her data. In case you need to apply for more than one person, you can do so by clicking on 'Add new applicant' in the application form and completing the data required.
What can I do if I make a mistake in my application?
Mistakes are always possible. If this is your case, then please contact our customer service representatives as soon as possible to assist you.
Your Kuwait eVisa is linked to your passport number, if we already submitted your application, then you can NOT make any changes and you will have to apply again but we will NOT charge you another service fee.
Are you a secure place to process my eVisas?
We maintain a total safety for your private info with a special database. In addition, we offer confidentiality to our customers and the guarantee that our services are 100% bond. Check the testimonials of hundreds of our happy customers here.
Where can I find more info?
We invite you to contact one of our customer service representatives here. You can also check more information about this visa on this page.