If you're planning a trip to Mexico then you'd best book in your Covid test before your flight, to guarantee that it's recent enough to be accepted by entry officials. You can leave the rest of your documentation up to iVisa.com.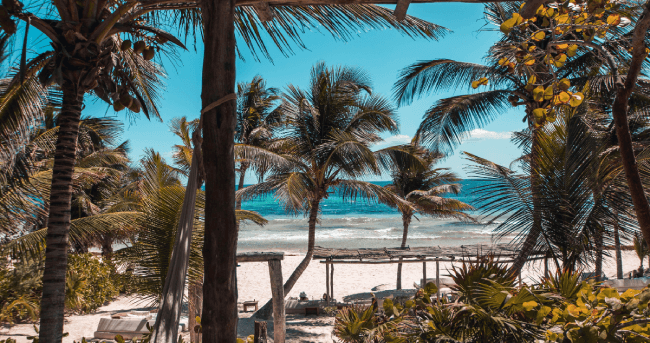 You will need a pre-approval Health Declaration Form which you can request by completing the online form. As part of the approval process, you must provide evidence of a negative COVID-19 test taken 3 to 5 days before your expected arrival date. You will be subject to testing upon arrival and quarantined for 10-14 days until a further negative result is obtained.
You will find more information about Do I need a covid test for Mexico? here!
Frequently Asked Questions
Do I need a covid test for Mexico?
If you wonder Do I need a covid test for Mexico? the answer is: Yes! In order to enter Mexico you must present a Covid test so that you can enjoy these beautiful places so fast track your arrival with iVisa.com and find all the advice you need to plan your vacation in Mexico.
What are the processing times and could I pay for them?
The pre-registration document can be completed free of charge on the government website. If you are concerned about completing it correctly and within the allotted time frames, we recommend that you sign up with iVisa.com. For a small, clearly-defined processing fee, you're guaranteed peace of mind.
iVisa.com offers the Health Statement for all eligible visitors to Mexico, as well as visa application services for countries around the world, where you can choose from three processing time options.
The three processing options are:
Standard Processing (

USD 20.00

): This speed has the lowest price (

24 hours

).
Rush Processing (

USD 40.00

): You will pay a little more for Rush processing (

4 hours

).
Super Rush processing (

USD 60.00

): if your trip is an emergency choose this option (

30 minutes

), but you will have to pay the highest rate.
If you are wondering Do I need a Covid test for Mexico?, the quarantine requirements specify that you must first complete the pre-registration and confirm your Covid test results.
How can I apply for a Tourist Card-Air to travel to Mexico?
Applying for approval of the Tourist Card-Air is very easy, you can go to the iVisa.com website. We provide a shortened version of the application procedure that only takes twenty minutes to complete.
To start you must:
First Complete the application with your personal information.
Second Pay the processing fee.
Third Upload your documents.
Then you can visit the iVisa.com page and also consult more blogs like Do I need a Covid test for Mexico? where you can find plenty of information about traveling to this spectacular country.
Can I enter Mexico with a Covid test taken more than 10 days before departure?
No, according to the quarantine requirements it must be taken within 3 - 5 days of your arrival. To answer the question:Do I need a Covid test for Mexico?, not only do you need to present proof before your flight to this wonderful place, but you may also have to retest. Once a negative result is obtained, guests can explore the beach.
For more information visit iVisa.com
Is it safe to use iVisa.com?
iVisa.com is a totally secure option to obtain your document. For many years we have been advising customers and providing our top quality and fully-secure services to clients around the world and you can check out their reviews on our website.
I have more unresolved questions, where can I find more info?
To resolve all your concerns like Do I need a Covid test for Mexico?, clarify details about visas or requests, contact our customer service representatives. You can also visit our website iVisa.com for more information.
iVisa.com recommends
To visit Mexico you have to be prepared for the exquisite dishes that Mexican chefs will prepare for you. As some of the most popular food in the world, you'll discover tacos, burritos and even fish tacos filled with the spiciest flavors in the region.
Visit its warm and transparent waters of Isla Mujeres, they are the perfect home for dolphins and turtles, and swimming with them is one of the most amazing and unforgettable activities that can be done here.
Mexico is a place where you will find wildlife conservation sites, prehistoric protected areas and where you can also enjoy outdoor activities such as hiking, snorkeling, and surfing.
If you're ready to take time off from high energy activities then visit one of the many local traditional museums situated in people's homes or gardens to see the treasures that residents have found, collected and preserved over years.