If you are planning to have an adventure in Mexico and you are Russian, do not hesitate and apply with us for an Mexican Electronic Authorization. This is a legal permission that authorizes you to enter Mexico.
In this blog, you will discover a lot of information for the Electronic Travel Authorization (eTA) process in a simple and fast way.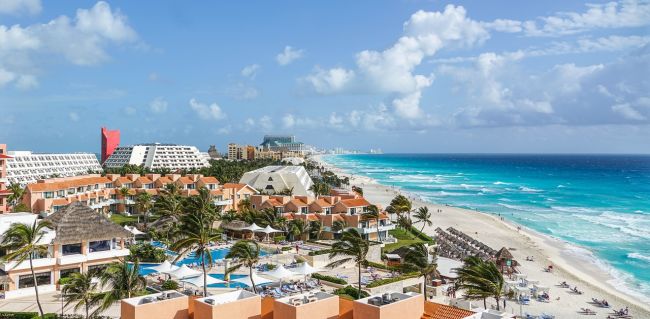 Frequently Asked Questions (FAQs)
What is an eTA?
It is an electronic authorization to visit Mexico only for tourist reasons.
What are the requirements for a Mexico eTA for the citizens of Russia?
Before starting the application, it is essential to have all the documents that we will present you below:
Valid passport – your passport must be valid for six more months from your arrival in the Mexico nation in order to obtain an eTA.

Flight ticket – this travel proof must be confirmed and paid. People traveling by land do not need to present any document.

E-mail address – please check that you have access to the email that you will provide us to avoid inconveniences because we will send you your visa by this email. it is necessary to remember that you will need a copy of your visa and also in case you lose your ETA, take note of the number in any paper.

Means of payment – we offer you several methods of payment: credit/debit cards, PayPal, Alipay, and WeChat.
How much does it cost to obtain a eTA with iVisa?
Read each of the alternatives that we have for you:
Standard processing – this is a comfortable process and you have to wait 24 hours to obtain your visa paying USD 20.00.

Rush processing – it allows you to get your ETA in 4 hours paying a total of USD 40.00.

Super Rush processing – in case you have an emergency and need your visa as soon as possible, it works for you because your visa will be ready in 30 minutes, and you will have to pay the amount of USD 60.00.
How is the application form?
It is not too complicated to apply for an ETA. You have to complete the entire request and it will not take a long time. In case you have any inconvenience or doubts, you can talk to our agents and they will be happy to assist you.
You need to follow the next stages:
Complete your data and select the processing time and price of your preference to continue for your Mexico eTA.

In this part, you should only revise the entire application carefully to avoid mistakes and make the corresponding payment.

At the end of this request, you will need to attach the required documents. Then, we will take care of your application.
How many entries do I get as a Russian citizen with the Mexican eTA?
This Mexican ETA is a Single Entry.
How long is the ETA valid for as a Russian citizen?
Please remember that this ETA only gives you 30 days after issued.
How long can I stay in this single entry?
You can stay in the nation of Mexico for 180 days Per Entry.
Do I have to apply for my kids?
To enter Mexico, every child must acquire an ETA.
Where can I read more?
It is relevant to inform you that we cannot provide a Mexico visa for people from Russia; however, we give you the ease of obtaining a Mexico Electronic Authorization. Keep in mind that this is valid for 180 days from the time you arrive in Mexican territory and it will only allow you a single entry. Please, if you have any questions about this, do not hesitate to contact one of our operators at any time.