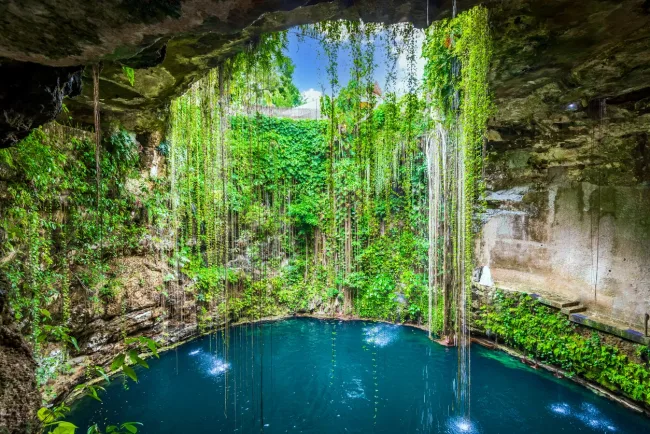 Mexico is a beautiful country known for its vibrant culture and breathtaking landscapes, attracting countless tourists every year.
If you're a citizen of Bangladesh and eager to embark on an unforgettable Mexican adventure, there are a few things you need to know.
To enter Mexico for tourism purposes, Bangladeshi citizens must apply for a Mexico Tourist Visa, in addition to a Tourist Card.
In this article, we'll delve into the ins and outs of the Mexican visa application process for the Mexico visa for Bangladeshi citizens, ensuring you have all the information you need for a worry-free trip.
What is the Mexico Tourist Visa for citizens of Bangladesh?
The Mexico Tourist Visa is a Multiple Entry visa essential for international visitors planning to visit Mexico. This document grants them permission to stay in Mexico for various purposes, including:
Tourism and exploring the wonders of Mexico

Business engagements

Cultural or sports activities
The Mexico Visa exclusively permits activities that don't involve paid employment. It's strictly prohibited to work or earn income while in Mexico when you're visiting with this visa.
Validity of the Mexico Tourist Visa
The Mexican tourist visa allows you to enter the country for up to 180 days Per Entry. It's valid for six months and must be used within 90 days from the issue date. You can stay in Mexico for up to 180 days at a time, but if you want to stay longer, you must apply to the Mexican Immigration Service (INM) for an extension.
Do citizens of Bangladesh need a Visa for Mexico?
Absolutely! Bangladeshi citizens must apply for a visa to visit Mexico for tourism. Bangladesh doesn't fall under the list of visa-exempt countries. In addition to this, Bangladeshi citizens must also get a Mexico Tourist Card.
Feeling overwhelmed by the process? No need to fret! At iVisa, we'll assist you every step of the way, ensuring a smooth and hassle-free visa application experience and embassy visit.
Mexico Tourist Card
The Mexico Tourist Card, also known as Forma Migratoria Múltiple (FMM) or Mexican Multiple Immigration Form, is an official document that grants entry to visitors from other countries into Mexico.
For visitors from Bangladesh, it's necessary to apply for a Mexican tourist card to enter Mexico. It's important to note that the Mexican tourist card is intended for individuals visiting Mexico for leisure, vacation, or recreational purposes, not for employment purposes.
Fortunately, you can apply for your Mexican Tourist Card and Tourist Visa with us. Just complete our simple application form, and we'll take care of the rest.
Am I eligible for a Mexico Tourist Visa in Bangladesh?
To be eligible for a Mexico Tourist Visa, citizens of Bangladesh must fulfill the following requirements:
You must have a passport with a minimum validity of six months beyond the planned entry date to Mexico.

Availability of sufficient funds to cover the expenses of the trip and sustain yourself throughout your stay in Mexico.

No prohibition to enter Mexico. Absence of any inadmissibility or prohibition that would prevent entry into Mexico.
Please carefully review the visa requirements and eligibility conditions before applying to ensure a smooth and successful process.
Mexico Tourist Visa fee: Cost of the visa for citizens of Bangladesh
At iVisa, we offer a standard processing fee of USD 150 and a government fee of USD 60.
Along with our affordable price, you'll also receive the following benefits:
Our iVisa experts guarantee that your application will be 100% compliant with government requirements.

Enjoy the advantage of having unlimited access to your personal iVisa expert, who will guide you through the entire application process from start to finish.

Say goodbye to the long, confusing, and tedious questions on the government website with our simplified visa application form. We provide easy-to-answer questions and handle the legwork for you.

With our service, you can fill out the form at your own pace, make changes whenever you want, and save your progress to continue later.

Applying with us gives you exclusive access to a step-by-step manual, which includes tips for answering difficult questions, a complete list of necessary documents, and guidance from start to finish to get your valid visa.
Mexico Tourist Visa application: How to apply in Bangladesh
With our service, securing your visa is a breeze. While you still need to gather your documents and visit the embassy, our expert guidance and assistance ensure a super easy process.
Here's how it works:
Step one: Begin by completing our simple online application form. Provide accurate personal details such as your name, contact information, job particulars, and financial information. It's crucial to ensure the data matches your identification documents.

Step two: Once you've completed the application form, simply select the processing time and proceed with the payment using your credit or debit card. It's as straightforward as that!

Step three: Keep a close eye on your inbox as we will promptly email you a comprehensive guide. This guide will walk you through the entire process, including gathering the necessary documents, determining where to submit them, and even helping you schedule an appointment at the embassy. Rest assured; we'll be by your side every step of the way!
So, with us, applying for your visa is as easy as pie. No hassle, just smooth sailing throughout the entire process!
What is the Mexico Tourist Visa processing time in 2023 for citizens of Bangladesh?
The standard processing time for a visa application is 30 days. This includes the time it takes for the government to process your application, which typically takes around 2 weeks or 10 business days from the day they receive all the required documents.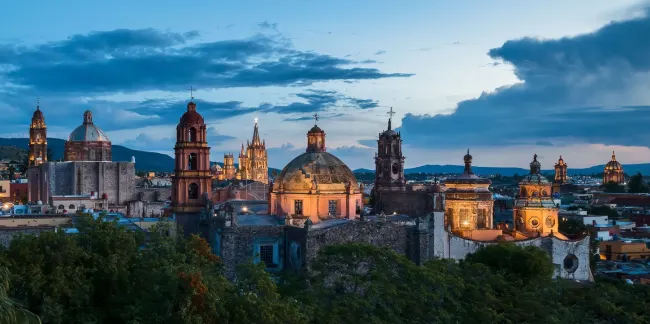 Necessary documents for the Mexico Tourist Visa for citizens of Bangladesh
To apply for your Mexico visa, you must have the following documents:
A passport or other travel document that meets the requirements outlined below.

A passport-size photograph that meets the specifications outlined below.

A return travel ticket indicating when you plan to leave Mexico.

Proof of sufficient financial means to cover the duration of your stay, which may include bank statements from the past three months.

Proof of accommodation, such as a hotel booking or the name and address of a friend or family member you'll be staying with.

Documents related to your employment status.

A credit or debit card to pay the visa application fee.
Mexico Tourist Visa requirements for citizens of Bangladesh
To enter Mexico, immigration officials will require the following:
Mexico Tourist Visa requirements for minors
To complete the application for minors, it's necessary to include a photocopy of the unabridged birth certificate. Additionally, it's mandatory for the child and both parents to be present at the appointment. Alternatively, if one parent cannot attend, a police affidavit must be provided confirming the authorization from the absent parent to apply for a visa and travel abroad with the child.
Mexico Tourist Visa passport requirements for citizens of Bangladesh
To apply for a Mexico visa, you'll need a valid passport that meets the following criteria:
The passport should have at least 6 months of validity beyond your planned departure date from Mexico.

The passport must have at least one blank page to affix your visa.

The passport shouldn't have visible damage or alterations.

The name on your passport must match the name on your other travel documents.
Mexico Tourist Visa Photo requirements for Bangladeshi citizens
To apply for a Mexico visa, you must submit a passport-sized photograph that meets the following requirements:
The photograph must be in color with a white background.

Your head should be facing straight toward the camera and should fill the entire frame.

Your eyes must be open and visible.

You should maintain a neutral facial expression without smiling.

Do not wear glasses or headgear.

The photograph must be sized at 45 x 35 mm.

Only one photograph is required for your visa application.
Luckily, you can use our digital photo service to ensure you capture the perfect photo for your application.
What type of Mexican visas are available for citizens of Bangladesh?
Mexico Visitor Visa: The Mexico Visitor Visa permits individuals to stay in Mexico for a maximum duration of 180 days (6 months). It's designed for those involved in volunteer work, travel, or tourism activities. The validity period of the Mexican visitor visa cannot be extended.

Mexico Business Visa: This visa is available to Bangladeshi nationals. It enables them to participate in various commercial endeavors in Mexico, including trade exhibitions, seminars, conferences, and meetings.

Mexico Work Visa: If you're a Bangladeshi citizen who has received a job offer or employment agreement from a Mexican-based company, the Mexico Work Visa allows you to work legally in Mexico.

Family Visa: To join your family in Mexico as a foreign national, you must get a Mexico Family Visa, also called a Temporary or Permanent Resident Visa. This visa is required if you intend to stay with your relatives in Mexico for more than 180 days. However, if your visit is less than 180 days, a Mexico Tourist/Visitor Visa will suffice.
Remember to apply for the appropriate visa based on the duration of your stay to ensure a seamless and trouble-free entry into Mexico.
My Mexico Tourist Visa application was denied. What should I do?
When you apply for a Mexico visa, it's of utmost importance to fulfill all the requirements and provide accurate information.
If your visa application is denied, it's important to know that the Mexico visa application process doesn't offer an appeal option. Consequently, if you wish to reapply, you'll need to submit a new application and pay the fee again.
With our guidance, you'll increase your chances of acceptance.
How to prepare for the Mexico Tourist Visa interview as a citizen of Bangladesh?
Preparing for the Mexico Tourist Visa interview as a citizen of Bangladesh is crucial to increase your chances of a successful outcome. Here are some essential steps to help you get ready:
Review the requirements: Familiarize yourself with the specific requirements in this guide for obtaining a Mexico Tourist Visa as a Bangladeshi citizen. Ensure you have all the necessary documents and meet the criteria, such as a valid passport, financial proof, and a completed visa application.

Gather supporting documents: Collect all the documents required for the visa application, such as bank statements, proof of accommodation, travel itinerary, and proof of ties to your home country. These documents demonstrate your intention to visit Mexico for tourism and return to Bangladesh.

Practice interview questions: Prepare for the visa interview by practicing common questions. Be ready to explain the purpose of your trip, your itinerary, and your ties to your home country. Practice your answers to present a clear and confident response.

Dress appropriately: Dress professionally and presentably for the interview. Aim for a neat and formal appearance to make a positive impression when arriving at the Mexican Embassy.

Be punctual: Arrive early for your visa interview to avoid unnecessary stress or delays. Plan your travel accordingly to ensure you arrive at the Mexico embassy or consulate on time.

Stay calm and confident: During the interview, maintain a calm and confident demeanor. Answer questions honestly and provide concise and clear responses. It's normal to feel nervous, but try to stay composed and articulate your answers effectively.

Carry original documents: Bring all the original documents you submitted with your visa application. The visa officer may ask to see these documents, so it's essential to have them readily available.
Things to do in Mexico
Here are four popular things to do in Mexico:
Explore the ancient ruins of Chichen Itza: Visit one of the New Seven Wonders of the World and immerse yourself in the rich history and culture of the Mayan civilization. Marvel at the impressive pyramid of El Castillo, explore the Temple of the Warriors and learn about the Mayan astronomical observations.

Relax on the pristine beaches of Cancun: Enjoy the turquoise waters and white sandy beaches of Cancun, a renowned coastal destination. Whether you want to soak up the sun, swim in crystal-clear waters, or try exciting water sports like snorkeling or scuba diving, Cancun offers a tropical paradise for beach lovers.

Wander through the vibrant streets of Mexico City: Discover the energetic capital city of Mexico, known for its captivating blend of ancient traditions and modern cosmopolitanism. Explore historical landmarks such as the Zocalo, visit world-class museums like the National Museum of Anthropology, and indulge in delicious Mexican cuisine at local markets and restaurants.

Experience the natural beauty of Tulum: Visit the coastal town of Tulum, known for its stunning beaches and the archaeological site overlooking the Caribbean Sea. Explore the well-preserved ruins of an ancient Mayan port city, take a refreshing dip in the cenotes (natural sinkholes), or simply relax in the Bohemian atmosphere of Tulum's beachside cafés and boutique hotels.
So book your ticket, grab your Mexican tourist visa, and experience this amazing country.
How to contact us
Have you got questions? Please contact our customer service team, who will answer any questions you may have via online chat. You can also email us at [email protected].