If you're an Indian citizen looking to travel to the beautiful Kingdom of Morocco will need to obtain a visa online. Luckily for you, getting this travel document is easy with iVisa.
Get ready to relax on the warm waters of the Moroccan coast and explore ancient sites in this country. Below we'll tell you everything you need to know about the Morocco Tourist Visa and a step-by-step guide to completing the visa applications.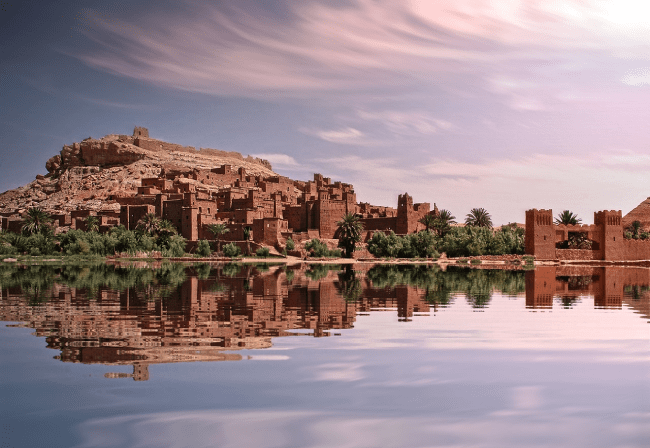 How to apply for the Morocco Visa for Indians
The Morocco Visa is a mandatory travel document that allows Indian nationals to visit Morocco for tourism or business. It's valid only for a Single Entry that cannot exceed 180 days after issued.
To apply, follow these three simple steps:
Step one: Complete the Morocco visa application form with your personal and travel details. Make sure you have your valid passport on hand. Once you are done, choose the best processing time for your travel needs.

Step two: We will ask you to double-check that all the information entered is correct. We want to avoid any issues or delays with your visa application. After you're confident that everything is accurate, you can select your preferred form of payment.

Step three: Upload any required documents and submit your application.
Once we receive your application, and you meet all the Morocco visa requirements, you will receive your business or tourist visa via email. The application process is done fully online, and you won't need to visit a Moroccan embassy to get this visa.
What are the documents required to apply for the Morocco Visa?
The Ministry of Foreign Affairs of Morocco aims to boost tourism in the country, that's why the Morocco tourist visa will require fewer documents than the business visa.
The documents you'll need to complete your application will depend on the type of visa. Generally, you must provide:
Applicant photo (if you don't have one, simply use the iVisa online photo service).
Copy of your valid passport.
Proof of residence (if applicable).
Invitation letter (if applicable).
If we need additional documents like a marriage certificate, bank statements, hotel booking, or birth certificate, we'll reach out to you to get them before processing your application.
Morocco Visa fees and processing times
We offer three processing options to suit every need. Depending on how fast you want to receive your visa:
Standard Processing Time: Takes

5 Business Day

for

USD $146.99

.
Rush Processing Time: Takes

4 Business Day

for

USD $206.99

.
Super Rush Processing Time: Takes

3 Business Day

for

USD $274.99

.
All our prices include the Moroccan government fee and the iVisa service fee.
Where can I learn more?
By reaching out to our amazing customer service team you can have your questions about the Morocco eVisa answered in no time. They are available 24/7 to help you. Contact them on the chat pop-up on our website or by emailing [email protected].