As part of their national COVID-19 health regulations, the Government of Norway requires people who enter the country to deliver a COVID-19 negative test result on arrival. The test can be either PCR or Antigen. If you land in Norway by air, the test can be taken within 24 hours before your departure time.
If your trip includes connecting flights, the departure time indicates the first flight of your flight itinerary. The test document can be in one of these languages: Norwegian, Danish, Swedish, English, French, or German. Finally, everyone must get COVID-19 test at the airport.
Aside from the Norway Covid Test Requirement, travelers must hand-over their Norway Entry Registration. iVisa.com offers an online service to process your registration and your document effectively saving you effort and time.
Started with your application now
Note: Since February 12th, 2022, the Norway Entry Registration Form is no longer necessary to enter the country.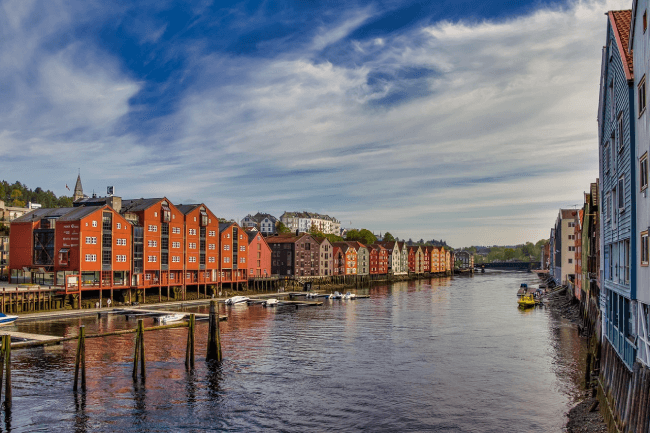 What to do for starting to process my Norway Entry Registration with iVisa.com?
Go to our platform and access our Online Application Form.
Complete all the requested information properly and upload your scanned passport.
Choose the processing time option that better suits your needs.
Submit your application and be alert, our specialist will check it and let you know if there is something to fix.
Receive your Entry Registration in the processing time of your choice.
Print your entry registration and enjoy your trip.
Apply for your registration form
Why should I think of getting my Norway Entry Registration in advance?
If you apply for your registration in advance, you will check: getting this document from your must-to-do before-traveling list, and you will have plenty of time to pack, get COVID-19 tested as required and ensure your document will have no errors.
Get your entry registration now.
Frequently Asked Questions
Do I need a COVID vaccine or vaccination certificate to enter Norway?
No, you don't. As of today, COVID vaccination passports or certificates are not mandatory to enter Norway.
The following certificates can be used upon entry to Norway:

Norwegian COVID-19 certificate

The EU digital COVID certificate

UK NHS COVID-pass

Approved vaccines are Pfizer, Moderna, AstraZeneca, Janssen, Covishield, Sinovac, Nuvaxovid.
Since information may change quickly, we advise you to follow up on the latest Norway travel updates and/or contact your local embassy.
Do I need to take a COVID-19 test before traveling to Norway?
COVID test prior to arrival: PCR within 24 hours for travelers over the age of 18 without proof of vaccination/recovery only.

COVID test on arrival: All travelers arriving in Norway must take a test after arrival, regardless of their vaccination status.

COVID test exemptions: Children under 16
Do I have to quarantine once I arrive in Norway?
Quarantine requirements: There are no quarantine requirements.
How much is the processing of the Norway Entry Registration and when is it going to be ready?
Thanks to our experience, we can process travel documents with no mistakes and in an exceptional time frame. Despite this, our prices are still affordable and they are determined taking into account the time you will require your document to be in your email.
Standard Processing Time Option:

USD 29.49

, you obtain it in

24 hours

.
Rush Processing Time Option:

USD 67.99

, you acquire it in

8 hours

.
Super Rush Processing Time Option:

USD 93.99

, you get it in

4 hours

.
Apply for your entry registration
How can I start procuring my document with iVisa.com?
Fill out the form with all your info here, and upload the required documentation.
Pick one of our processing time options (Standard, Rush, or Super Rush).
Double-check your data to confirm it is correct.
Pay with one of our online methods: PayPal, credit or debit card.
Send your application form.
Where can I get more details in case I require more information?
For more information and details about our services, work, or Norway Covid Test Requirement, you can have direct communication with our Customer Care Specialists. They are a highly-motivated team who love solving your doubts and guiding you. The best part is you can ALWAYS reach them 24/7.
What else, apart from Norway Entry Registration, do I need to enter the country?
Apart from the entry registration, you need to meet the Norway Covid Test requirement: a COVID-19 negative PCR or antigen test taken twenty-four hours before departure and also get tested in the airport.
See Norway Covid Test Requirement
Can I complete the entry registration by myself at no cost?
Yes. But, we love serving you and we can save you time, energy, stress, anxiety. We ensure we will send your document at your preferred time with no errors.
Is iVisa.com a reputable service?
Of course. More than a reputable service, iVisa.com offers a customer-oriented one, that throughout these years has pleased thousands of clients, and has processed millions of travel documents.
Check here what our clients say about us.
iVisa.com Recommends
Visit the Arctic Cathedral! Located in the city of Tromsø, the Tromsdalen Church, also known as Ishavskatedralen (The Arctic Cathedral) is a jewel of a building. It was built by a Norwegian architect called Jan Inge Hovig and dates from 1965. It has a pyramid shape, with 11 concrete panels covered with aluminum on each side. It is one of the must-see places to stop at if you are in Tromsø. It is not clear what the particular church shape is based on.
However, there are crazy theories about it: for some, it has the shape of an iceberg, for others, it is inspired by the typical codfish drying place that we often find in Norway. Its shape is also supposed to be a tribute to the island of Håja. The best moment to enjoy it is during the wintertime because it is lit up from the outside, making it appear even more spectacular. Finally, it has an organ that was built in 2005, according to the French romantic tradition, and has 2,940 pipes, the longest of which is 9.6 meters and the shortest of which is only 5 millimeters long.