Visiting Norway can be an exciting journey full of adventure and excitement. Surrounded by mountains and the ocean, Norway offers a bunch of options for the outdoorsy.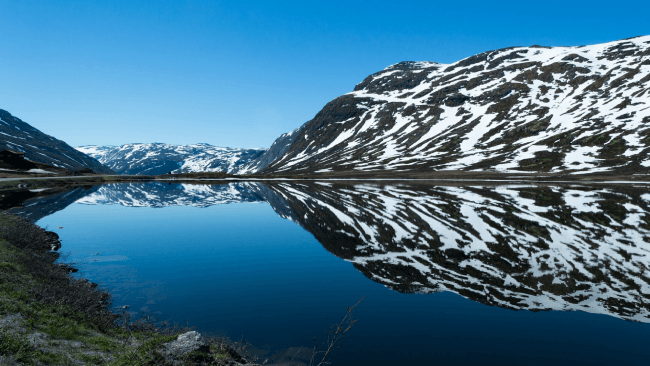 Before packing your bags, part of planning the trip is also making sure that you have all the documents you may need. When it comes to Norway and the rest of the Schengen nations, you will need a new authorization system by 2022.
The good news is that here we will show you how to apply for the Norway ETIAS for citizens of United Arab Emirates and how you can do this using iVisa.com services.
Frequently Asked Questions
Do I need medical insurance to apply for the Norway ETIAS for citizens of United Arab Emirates?
No. It is not a requirement to have medical insurance to apply for the ETIAS, but considering you will be in another country, it would be great to have travel insurance, just as a precaution.
Can I travel for medical treatment with the ETIAS?
Yes! One of the reasons you can use the Norway ETIAS for citizens of United Arab Emirates for, is to visit for medical treatment. This is also why it would be great for you to also have medical insurance, even though, is not a requirement for the ETIAS, it will come in handy in this case.
For how long will my Norway ETIAS be valid?
There are actually two probabilities. The first is that it lasts for three years, and the second is that it will be valid for as long as the passport you used to apply is valid
Remember that you can visit Norway and the Schengen zone as many times as you wish while your ETIAS is valid, as long as you don't overstay the 90 days in a 180 days period.
Where can I apply for the ETIAS?
On iVisa.com we have all the information you need to apply for the Norway ETIAS for citizens of United Arab Emirates. Also, you can apply using our services, which will make everything easy, fast and better for you.
If you wish to apply for the electronic authorization with us, then please share the following information.
A valid passport.
Your preferred payment method between debit/credit card or PayPal.
The email address where you want us to send you the ETIAS.
What is the cost and waiting time for the Norway ETIAS?
The waiting times and costs depend on what you need. On iVisa.com, we provide three different processing times, which means that the costs will vary based on how soon you want your travel authorization.
Standard is the option for the money savers who are not in a hurry and can wait a few days for their ETIAS to arrive.
Rush this is the "in-between" option. You won't pay too much, but you'll still get your ETIAS a bit sooner.
Super Rush is for those who can't wait another day to get your ETIAS, this is the perfect option for you. It costs more, but you get it quickly.
Will iVisa.com help me get my Norway ETIAS?
Absolutely! It will be wonderful for us to help you with the application process for the Norway ETIAS for citizens of United Arab Emirates. Before starting with your application, we will need your help with the next three steps.
Step One: Complete with your data the application form and pick one of the processing times options.
Step Two: Confirm that there is no error on your application form and pay the fee.
Step Three: Upload the documents required and send them with the application form. It is in this step that you can also relax and wait for your authorization to get to your inbox.
Is iVisa.com careful with my data?
Of course! We are extra careful with your information, keeping your privacy safe under our platform, thanks to our incredible team of professionals. You can also read our reviews to see our clients experiences.
What if I want more info?
Our website has plenty of information that can guide you through any process you may need. Our iVisa.com blog also includes information about our products and other countries where we provide our services. You can always talk to one of our customer service agents if you need personalized attention or more help.