The Philippines e-CIF is a mandatory travel document for everyone entering the country and must be completed before arriving in The Philippines to be permitted into the country. This document allows government officials to trace potential infection clusters among travelers.
Because it's mandatory, it can become frustrating to find the Philippines e-CIF is not working. That's why we've compiled a list of common errors and how to find a way around them to save you from an endless Google search for why the Philippines e-CIF is not working.
Currently, if coming from a red country, government officials are only allowing returning nationals, residents of the Philippines, and direct family members of citizens of the Philippines to enter the country. To stay updated on these entry restrictions, check out our product page.
If you want to skip the whole process, iVisa.com is here to offer you a solution to avoid all possible errors and leave you more time and peace of mind to enjoy your trip!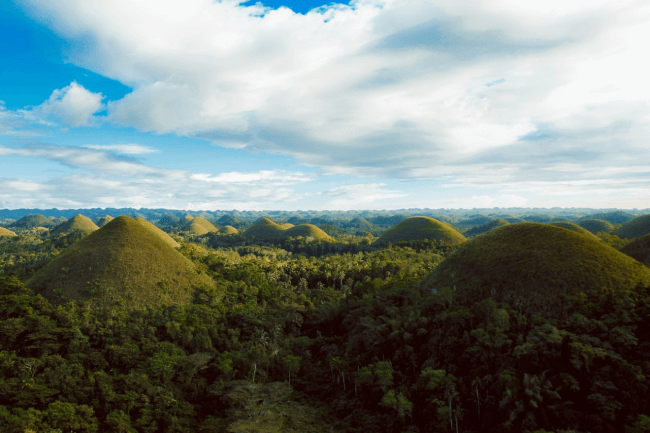 Philippines e-CIF Common Errors and FAQs
Website is not working
There are a few things that can be as frustrating as a website not working. If this is the case, then you can try clearing your cache and trying again. If the problem persists, then you need to be a little bit more patient. It might be that the website servers are down, so you are better off trying again after a few hours or the next day.
The internet is an amazing tool, but it's not without flaws. If the Philippines e-CIF is not working, let us handle it, and you won't need to worry about anything. We'll process your application hassle-free, and you'll be ready to travel to the Philippines in no time.
Forgot to upload all documents
This is a common mistake and the cause of a lot of headaches! If you forget to attach all your documents, the chances are that your Philippines e-CIF application will be rejected, and you have to start the whole process all over again.
To avoid this mistake, make sure to pay extra attention to the form. Have a checklist of all the documents you need, whether it's digital or on paper, and tick off each one after carefully checking them.
But if you want to save the hassle in case the Philippines e-CIF is not working, use our services. We have a team of experts that will make sure that your application is error-free, so you get your Health Authorization on time for your trip.
Entered the wrong travel information
The main reason most visas are rejected, including the Philippines e-CIF is because of incorrect or incomplete applications. If you enter the wrong travel date or make a mistake with your ID number, your application won't be processed.
If you need an extra set of eyes when you apply through iVisa.com, your application and details are carefully checked by one of our experts to ensure everything is correct.
To avoid issues when the Philippines e-CIF is not working, apply with us.
Traveling with minors
Every traveler, including minors, is required to present their Philippines e-CIF, and it's their parents' or tutors' responsibility to process the applications.
If the Philippines e-CIF is not working or you still have questions on how to process the Philippines e-CIF for minors, contact our customer service agents. They are available all day, every day, to answer your questions.
There is no need to endlessly search why the Philippines e-CIF is not working. Reach out to one of our experts to answer all your questions.
How can I apply for the Philippines e-CIF with iVisa.com?
Applying for the Philippines e-CIF at iVisa.com is straightforward. You just need to fill in our online form with your personal information and attach the following items:
Applicant photo
Passport personal details scan
Next, follow the steps on the website, and you're done! Finally, one of our experts will check your application to confirm everything is correct and avoid any mistakes.
Philippines e-CIF is not working - You also need to present a negative PCR test result upon arrival.
iVisa.com Recommends
Visit Coron Island, only a 20-minute bangka ride from Coron Town. This astounding place is the ancestral home of the Tagbanua people, who have limited the access of tourists to a handful of impressive sights.
Check out Kayangan Lake. Crystal-clear waters surrounded by imposing mountains make this natural wonder one of the most popular attractions in the region. If you want to go for a swim in the lake, you can leave your things on a wooden platform. To avoid crowds, you should visit early in the morning or late in the afternoon.
Another great stop on Coron Island is Barracuda Lake, which is particularly popular among divers. The lake offers a unique experience thanks to its layers of fresh, salt, and brackish water, with underwater temperature shifts that can get as hot as 38°C.
Lastly, go all the way up to Mt Tapyas. This 700-steps climb up the mountain will offer visitors the best views of Coron Bay. Climb early in the morning to avoid the crowds and marvel at the quiet waters of the ocean in the distance. Or, for a memorable experience worthy of the best Instagram picture, climb the mountain at sunset. Admire the changing colors of the sun from a soft yellow to a bright orange with red tones, against the water of the ocean and snap the best picture of your trip. Either way, check out the Philippines!