Sri Lanka offers the Sri Lanka Tourist ETA as a short-term electronic authorization for eligible nationalities. Although the digital process seems straightforward, you could encounter a Sri Lanka Tourist ETA error that could ruin your plans for a pleasant trip planning.
Luckily, you can trust iVisa.com with the latest details about this digital procedure. Also, we have gathered a list of common mistakes you could make when applying for this travel document. If you explore our Sri Lanka Tourist ETA product page, you can see the simplicity of our services. We can help you whenever you find a Sri Lanka Tourist ETA error.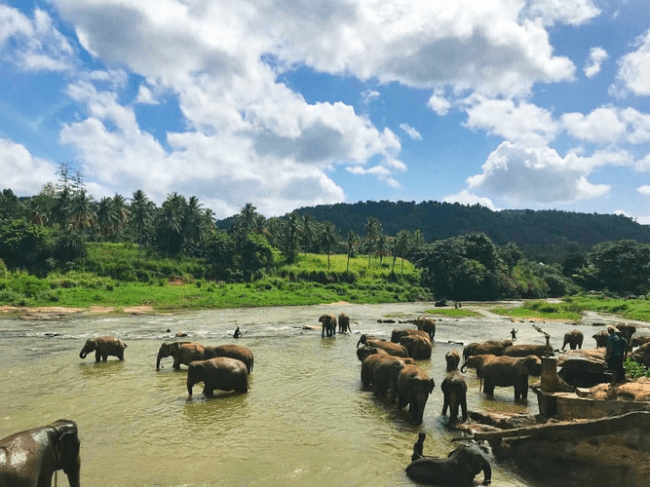 Sri Lanka Tourist ETA Common Errors and FAQs
Traveling for other reasons and not tourism
As the name says, the Sri Lanka Tourist ETA is only valid for tourism purposes. If you want to visit Sri Lanka for business, study, or other reasons, you can't apply for this travel document. Also, you will have a Sri Lanka Tourist ETA error.
When completing the application, indicate you're traveling for tourism, so you don't have any issues at your arrival.
You already have a business ETA
If you have a Sri Lanka Business ETA, you can't apply for a Sri Lanka Tourist ETA. There will be a Sri Lanka Tourist ETA error in your application. The only way to have a new ETA is for your current ETA to expire. Your passport can't be associated with two different types of visas.
We recommend using your ETA according to the stated purpose so you can enjoy your trip without any problems from the immigration services.
You made a mistake on your application or are still waiting for it to be processed
Completing an application can be a difficult task. Usually, travelers make simple mistakes without even noticing. Confirm your data is correct before applying, so you don't regret it later. If you had a Sri Lanka Tourist ETA error, there is not much you can do after you have sent your application. Try to connect with the Sri Lanka immigration service for more information about fixing your mistakes. However, this situation could take longer than expected, so don't keep your hopes up.
Before getting into this mess, you can use the iVisa.com platform and have a team of experts ready to help you along the way. Reach out to our customer support team, available 24 hours a day for any doubts along the way. We can discuss the recurring Sri Lanka Tourist ETA error you encounter every time you fill out your application.
Not following the COVID guidelines
Although the Sri Lanka Tourist ETA isn't linked to the COVID pandemic, it's relevant to know the requirements for smooth entry.
Incoming visitors must have travel insurance for COVID for up to USD 50,000 with a one-month coverage.
Travelers must take a PCR test within 72 hours before departure to Sri Lanka. On the other hand, unvaccinated travelers will need to take a test upon arrival. Only minors under 12 years old are exempt from the testing.
There won't be any Sri Lanka Tourist ETA error when you try our platform.
What is the process of applying for the Sri Lanka Tourist ETA with iVisa.com?
The Sri Lanka Tourist ETA is only a click away. Try our fast service and see how simple it is to travel to Sri Lanka. Gather the following requirements for your application:
Valid passport: Your passport should be valid for a minimum of 6 months after the arrival date. Also, we need a scan of the details page (if applicable)
A valid email address
A credit or debit card to pay
We're ready to help you whenever you find a Sri Lanka Tourist ETA error. Trust iVisa.com and travel soon to Sri Lanka.
iVisa.com Recommends
Explore Yala National Park, a site where you can have a safari experience in Sri Lanka style. The park borders the Indian Ocean and presents a wide variety of ecosystems. Check marine environments, coastlines, grassland, and even tropical rainforests. Spot the local wildlife, such as elephants, leopards, and crocodiles. Also, you can spot over 200 bird species, some of which are endemic to Sri Lanka. The park not only protects nature, but it's also home to two pilgrimage sites, the temples of Situlpawwa and Magul Vihara.
Check out the Colombo Lotus Tower, the tallest and free-standing structure in South Asia. It opened in 2019 and was inspired by the lotus bulb and overlooks the whole city. It rises to 1,168 feet or 368 meters and offers the most impressive views of the capital of Sri Lanka. Explore the shopping mall at the base of the tower and take the elevators to reach the top, where you can enjoy a meal at the revolving restaurant. The exterior is covered with LED lighting, and you can see light shows every night.