Sri Lanka is an island country in South Asia full of attractions. The destination offers magnificent beaches, archaeological history, and an opportunity to learn more about Buddhism. There are plenty of attractions for nature lovers and amazing traditions to discover. But before packing your bags, maybe you're asking yourself if you need a vaccine to travel to Sri Lanka?
You should consider getting vaccinations to protect yourself from the health risks of infectious diseases. Vaccinations can protect you from diseases that are common in Sri Lanka. Make sure to check all the vaccine recommendations for Sri Lanka below, so you won't run into any issues for your trip.
Regarding documentation, most travelers need an electronic travel authorization to enter Sri Lanka. You can apply for this Sri Lanka e-Visa online on iVisa in just a few clicks.
Read more detailed information about what you need to visit the Pearl of the Indian Ocean.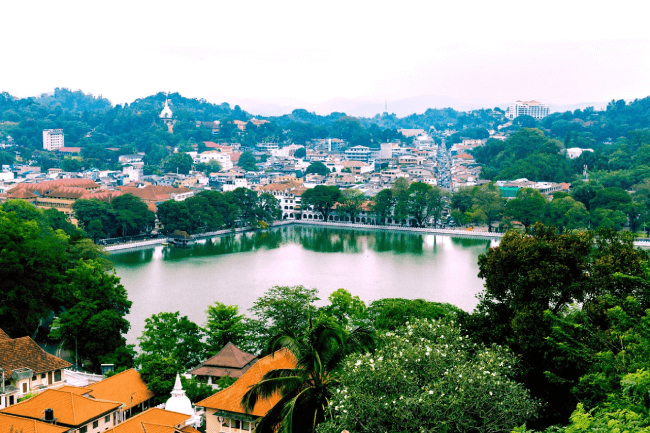 COVID-19 requirements and restrictions for visiting Sri Lanka
COVID-19 changed tourism, and countries around the world developed measures to control the spread of the virus and keep citizens safe. Sri Lanka is no different.
There are currently no quarantine requirements on arrival in Sri Lanka, but social distancing in closed spaces and masks in public transportation are still recommended. It's advisable to have travel insurance with COVID-19 coverage, in case you need to use any medical services during your trip.
Read further information about COVID-19 protocols below.
Do I need to get a COVID-19 test to visit Sri Lanka?
COVID test before arrival: PCR test within 72 hours or antigen test within 48 for unvaccinated travelers.
COVID test on arrival exemptions: Fully vaccinated travelers and children under 12.
Sri Lanka vaccine requirements
COVID-19 vaccination passports or certificates are not mandatory to enter Sri Lanka. However, if you are a COVID-19 vaccine certificate holder, you are exempted from testing and quarantine requirements.
You are considered vaccinated if all doses of a vaccine against SARS-Cov-2 have been administered for at least two weeks before traveling.
Since information may change quickly, we advise you to follow up on the latest Sri Lanka travel updates or contact your local embassy.
Other travel vaccinations required to visit Sri Lanka
There are some vaccination requirements for travelers in Sri Lanka. For your trip, you may need to update some vaccines:
Yellow fever vaccination certificate: If you are traveling from a country with health risks of Yellow Fever virus transmission, you will have to show your certificate of vaccination against Yellow Fever. Yellow fever transmission is more likely to occur in rural areas. It is recommended that foreign tourists use insect repellent and be vaccinated against this disease.
Other vaccine recommendations: Chickenpox (Varicella), Diphtheria-Tetanus-Pertussis, Flu (influenza), Measles-Mumps-Rubella (MMR), Polio, Shingles, Hepatitis A, Hepatitis B, Rabies, and Typhoid.
Routine vaccinations can avoid many infections. They are not a requirement but are strongly recommended to visit Sri Lanka. However, always check with a travel health professional before making your decision.
It is possible, for example, to get bitten by an infected animal in some places. Rabies vaccines are therefore of utmost importance, in both rural and urban areas. Always wear repellent against mosquito bites.
When I arrive in Sri Lanka, will I be checked for vaccinations?
It is possible that local authorities ask for your Yellow Fever vaccination certificate when coming from other countries where this virus is prevalent. Additionally, it is generally recommended that you are up-to-date with your vaccinations.
Which diseases are endemic to Sri Lanka?
The country has common cases of rabies-infected dogs and areas with a high risk of Japanese encephalitis, for example. Always follow the requirements and recommendations in terms of vaccines.
Document requirements to visit Sri Lanka
If you need a visa to visit Sri Lanka simply apply online in a few clicks. You need to provide the following documents for the Sri Lanka visa application:
A current valid passport and personal details scan.

A credit card or debit card for paying the visa fees.

Your valid email address for confirmation.
How to apply for the Sri Lanka e-Visa
Once you have gathered all the requirements for the Sri Lank e-Visa, you'll fill out the iVisa application page from a mobile device or computer. Please follow these steps to apply:
First, fill out your information on the iVisa application page. Select a processing time to obtain your Sri Lanka e-Visa.

Second, double-check all the details you filled out in your e-Visa. Pay the fee with a debit or credit card.

Third, and finally, after uploading all the requirements, click on the 'submit' button. As soon as you obtain the e-Visa, you'll receive the document in your email.
What is the processing time and fee for a Sri Lanka e-Visa?
There are three different options of iVisa processing times for Sri Lanka e-Visa to choose from:
Standard Processing Time: USD $85.99 - 5 days.

Rush Processing Time: USD $126.99 - 3 days.

Super Rush Processing Time: USD $175.99 - 24 hours.
All costs mentioned above include the government fees.
iVisa Travel Advice
Sri Lanka is a gorgeous tropical island brimming with lush vegetation. For nature lovers, there are plenty of places to explore. The natural landscapes of the country attract tourists from all around the world.
Among its diverse landscapes are rainforests, arid plains, mountains, and sandy beaches. Sri Lanka is also famous for its ancient Buddhist ruins, including the 5th-century Citadel of Sigiriya, with its palace and frescoes. The city of Anuradhapura, the ancient capital of Sri Lanka, has many ruins that are estimated to be over 2,000 years old.
Start planning your trip to this exotic country now and apply for your e-Visa here.
Questions about the Sri Lanka eVisa?
If you have any questions about applying for the Sri Lanka eVisa, let our visa experts assist you via online chat or email [email protected]. They are available 24 hours a day, 7 days a week.