As a citizen of Georgia, you qualify for the Sri Lanka ETA this is an Electronic Travel Authorization when you need to travel for business or tourism.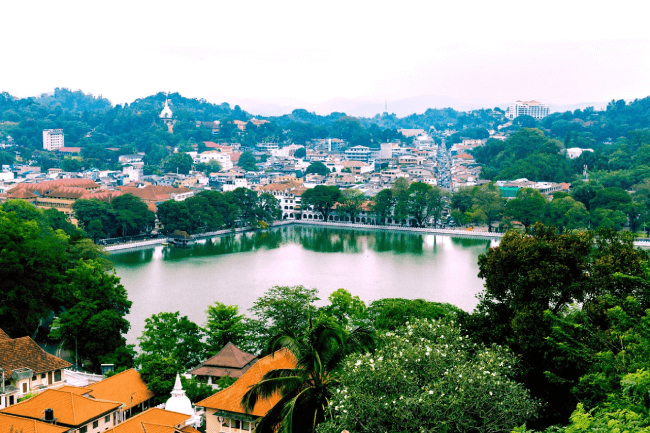 iVisa.com provides you with an online application process in a short time and from the comfort of your own house. This will help you save time when planning your trip.
Do you want to know more about the Sri Lanka Visa for the citizens of Georgia? Read all about it in our FAQs.
Frequently Asked Questions
Do I need a vaccine to travel to Sri Lanka as a citizen of Georgia?
Georgia travelers are recommended to get vaccinated against Yellow Fever, Japanese Encephalitis, Polio, Hepatitis A, Hepatitis B, Typhoid, and Rabies before traveling to Sri Lanka. Also, Dengue and Chikungunya are present in the region, so be sure to carry mosquito repellents to prevent mosquito bites.
In addition to these vaccines due to the Covid-19 pandemic, travelers are also recommended to be vaccinated against this disease.
Do I need a PCR Test to travel to Sri Lanka as a citizen of Georgia?
Yes, travelers must present a negative PCR Covid-19 test result, taken within a maximum of 72 hours before departure to be allowed to travel. The only exceptions are 2 year old minors or younger.
Do I need to quarantine upon arrival in Sri Lanka as a citizen of Georgia?
Yes! All travelers must quarantine at a Certified Safe and Secure L1 hotel upon arrival. Only fully vaccinated travelers can leave quarantine after testing negative for the PCR Covid-19 test taken in Sri Lanka.
Note, all unvaccinated visitors must stay in these specialized hotels for the first 15 days.
What is a Sri Lanka Visa for the citizens of Georgia and how can I apply for it?
The Sri Lanka ETA also known as the Electronic Travel Authorization allows travelers to enter freely and travel in Sri Lanka. This document is valid for 180 days after issued. However, it is a Double Entry type of visa, which allows visitors to stay for a maximum of 30 days in Total.
For you to apply for your Sri Lanka Visa for the citizens of Georgia, iVisa.com provides you with these three user-friendly steps:
Step 1: Complete the online form with your personal information, and then select the processing time.
Step 2: Check that all the information is precise. Then select the method of payment.
Step 3: Finally, scan and upload all the documents.
What is the cost to obtain the Sri Lanka Visa for the citizens of Georgia?
iVisa.com works with three options for the processing time. Remember this price includes Georgia's Government Fee.
Standard Processing:

5 days

-

USD $80.99

.
Rush Processing:

3 days

-

USD $111.99

.
Super Rush Processing:

24 hours

-

USD $146.99

.
What documents do I need to apply for my Sri Lanka Visa for the citizens of Georgia?
You need to scan and upload the following documents:
Passport, with at least six months of validation.
An e-mail address, so you can receive your travel document.
Accommodation, which has to be in a Safe and Secure Certified Level 1 Hotel.
A payment method that can be a credit or debit card.
Can I trust iVisa.com with my ETA?
Yes! iVisa.com works with responsibility and data confidentiality. Both our employees and our former customers can guarantee we provide quality in our work.
I have some questions about the Sri Lanka Visa for the citizens of Georgia?
If after reading our FAQs you have any more questions, you can contact our customer service team, they are available 24/7.
iVisa.com Recommends
Visit the Yala National Park, located in Hambantota. This park is located in a dry and rainy semi-arid zone in the southeastern region of the country, in the Uva Province. The park covers 979 square kilometers. Yala National Park is home to a variety of flora and fauna, ranging from monsoon forests to marine and freshwater wetlands. It also has 215 species of birds, including 6 endemic species. The number of mammal species is known to be 44, with a higher density of leopards.
Also, on the other hand, Yala National Park has been home to several ancient civilizations, such as the Sithulpahuwa and Magul Vihara, proving that it is not only ä natural but also a historical and cultural attraction. Yala National Park was designated a wildlife sanctuary in 1900 and is one of the first in all of Sri Lanka.
One of the most important objectives of the park is the conservation of elephants, leopards, and waterfowl. Your visit will not only provide you with an enjoyable and one-of-a-kind experience, but you will also contribute to the conservation of all this wildlife. Be part of the change and book a tour in Yala National Park.