If you are planning a trip to Sri Lanka from Lebanon, you must have an understanding of the Sri Lanka Visa for the citizens of Lebanon. As Lebanon falls under the category of eligible countries whose citizens are allowed to apply for an e-visa. You can also apply for a Sri Lanka Visa for the citizens of Lebanon online without visiting the Consulate Office.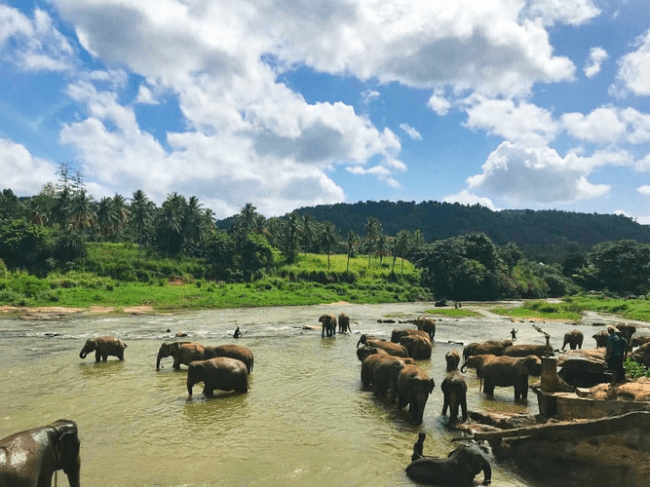 You can contact iVisa.com and use our unrivaled services to get a Sri Lanka Visa for the citizens of Lebanon easily and quickly. We just need your basic details that you must fill in the application form available on our website. This takes only a few minutes of your valuable time.
We have a team of experts who will review your application. You need to make changes if required. You will receive your document online, and you can use it digitally or as a printed copy at the port of entry.
To learn more about the Sri Lanka Visa for the citizens of Lebanon, you can go through the following section:
Frequently Asked Questions
What does the Sri Lanka Visa for the citizens of Lebanon mean?
The Sri Lanka Visa for the citizens of Lebanon is an Electronic Travel Authorization that can be easily obtained from the comfort of your home. A visit to the embassy is not required to obtain this visa. You can use this visa for short trips.
You just have to give 20 minutes of your time to complete the procedure and leave everything on iVisa.com to get your document in a stress-free way.
For how long I can stay in the country with a Sri Lanka Visa?
When you apply for a Sri Lanka e-visa, you can get a maximum validity of 180 Days. Within this period, you are allowed to have a double entry into the country. The maximum duration of your stay should not exceed 30 Days.
This e-visa can be utilized only for business or tourism purposes.
What are the options for the processing cost and time for the application for a Sri Lanka e-visa?
Standard Processing Option: Pay

USD $68.49

to get your document in

5 days
What are the essential items to apply for a Sri Lanka e-visa?
You can apply for a Sri Lanka e-visa with only a few items:
A valid passport with at least 6 months of validity and its scanned copy
A valid email address to get your document via email
Means of payment such as a credit/debit card to pay the processing fee
Can I trust iVisa.com?
Yes, you can trust iVisa.com as we have been delivering quality services for many years to our customers, and you can check their reviews on our website.
How can I clear my doubts?
To clear your doubts, you can contact our Customer Care Agents or visit our website.
iVisa.com Recommends
If you are traveling to Sri Lanka and are confused about what to add to your travel itinerary, let us assist you in preparing your travel itinerary. You can check the destinations we have picked for you.
Adam's Peak is one of the most popular destinations in Sri Lanka that has been visited by numerous visitors. It is a large, sacred mountain that is topped with a rock formation. Many religions have a religious belief in this rock. Hence, this place has been visited by many pilgrims throughout the year. It is also a perfect place to visit if you have an interest in hiking. During your trip to Sri Lanka, you can find different cave temples. The Golden Temple of Dambulla is listed under the UNESCO World Heritage Site. This beautiful cave temple is the largest and well-preserved in the country. You will be mesmerized to see the large, golden Buddha statue in the temple.
Plan your trip now and enjoy your trip to the fullest!