Sri Lanka is a great place to travel around with your family or friends. However, you need to have a Sri Lanka ETA to enter for any business or tourism purposes.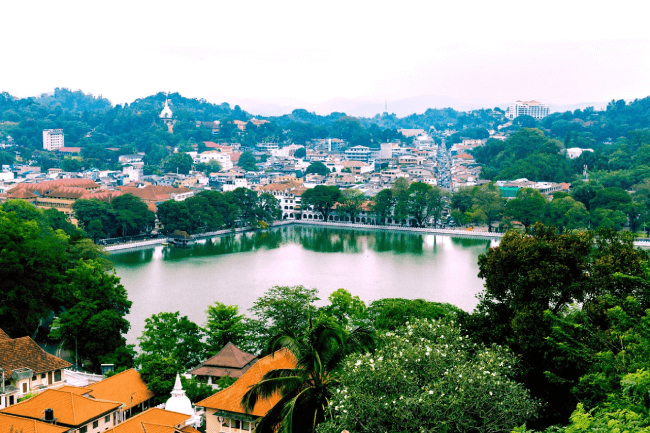 You can apply for it at iVisa.com from the comfort of your home. Just follow our application process. Continue reading down below to learn more about the Sri Lanka Visa for the citizens of Turkey.
Frequently Asked Questions
Do I need a vaccine to travel to Sri Lanka as a citizen of Turkey?
The government of Sri Lanka recommends that all visitors travel vaccinated against Yellow Fever, Japanese Encephalitis, Polio, Hepatitis A, Hepatitis B, Typhoid, and Rabies before entering the country. In addition, due to the current Covid-19 pandemic, visitors are also recommended to be vaccinated against Covid-19 to assure everybody's safety.
Do I need a PCR Test to travel to Sri Lanka as a citizen of Turkey?
Yes! All travelers, except for minors under the age of 2, must have a negative PCR Covid-19 test result, taken within a maximum of 72 hours before departure of the point of origin.
Do I need to quarantine upon arrival in Sri Lanka as a citizen of Turkey?
Depending on your Covid-19 vaccination status, you will need to quarantine. If you are unvaccinated you will need to isolate yourself in one of the specialized hotels for 15 days.
What is a Sri Lanka Visa for the citizens of Turkey and how can I apply for it?
The Sri Lanka ETA is an electronic travel authorization document that allows visitors to enter the country and travel around. This type of visa is a double-entry visa, which means that you can enter twice in the country and stay for a maximum of 30 days in Total per entry. This visa is valid only for 180 days after being issued.
You can apply for the Sri Lanka Visa for the citizens of Turkey by following these 3 user-friendly steps.
Step 1: Fill in our online questionnaire, and then choose your processing time.
Step 2: Reexamine all your information, and ensure that it is correct. Then select the method of payment.
Step 3: Submit all the documents required.
What is the cost to obtain the Sri Lanka Visa for the citizens of Turkey?
iVisa.com works with three options for the processing time for you to choose from.
Standard Processing:

5 days

-

USD $68.49

Rush Processing:

3 days

-

USD $100.99

.
Super Rush Processing:

24 hours

-

USD $129.99
The prices include Turkey's Government Fee.
What documents do I need to submit to apply for my Sri Lanka Visa for the citizens of Turkey?
Passport information page.
An e-mail address, so you can receive your Sri Lanka Visa.
Hotel information that belongs to the Safe and Secure Certified Level 1 Hotel scheme.
A payment method that can be a credit or debit card.
Can I trust iVisa.com?
Yes! We have been processing hundreds of travel documents for hundreds of clients for years. This has allowed many of them to come back to us for other trips. They trust us, you can too.
I have some concerns about the Sri Lanka Visa for the citizens of Turkey?
If you need more information about our services or the company, you can connect with our customer service team, they are available 24/7 for you.
iVisa.com Recommends
When you are traveling in Sri Lanka, be sure to visit Gal Vihara in Polonnaruwa, part of the northern monastery at Parakramabahu I.
Here you will find a gigantic statue of the reclining Buddha, very familiar to many tourists because it has appeared in numerous travel guides and is one of the most important attractions in the country. But that is not the only Buddha image, there are 4 separate Buddha images in this complex. These images are cut into a long granite slab.
There is one of the Buddhas that is approximately 7 meters high, and it is considered the finest of all the Buddhas in the monastery. The particularity of this Buddha is the crossed position of the arms and the sorrowful expression of the face, this has led to believe that in reality it is more than a monument to Buddha, it is believed that it is a disciple of Buddha, Ananda. Although this theory has already been debunked by many historians.
When you arrive at the monastery be sure to hire a guide who can tell you more stories like the story of the disciple Ananda and much more. With this group of experts, you will be able to ask all kinds of questions from their religion to their customs.