Some say Switzerland is heaven on earth. The conjunction of multiple facts gives the country this title with no objections. Let's analyze some of them:
For decades it has been included in the top ten safest countries in the world. Today, this is one of the most important facts to consider when a trip is being planned.
Unparallel landscapes. Every stop on the road, every town offers a spectacular view worthy of being photographed.
Ideal weather for every type of travel. From the world-famous Swiss Alps to Ticino (Switzerland's most Italian corner), a person can start by snowboarding to get tanned at the Lugano Lake coasts.
One of the highest living standards in the world. Opposite to many other countries around the planet, a small population of 8.5 million divided into "Big Cities" and small towns result in urban locations that barely reach 500.000 inhabitants. This creates the perfect conditions for a slow pace but always in motion lifestyle.
A strong gastronomic offering. New generations of chefs have taken advantage of local cuisine traditions. This allows the traveler to find exquisite dishes at every corner of the country. It's impossible to forget: Switzerland is the home of the finest chocolate, fondue, and gruyere cheese (named after the town of Gruyeres).
Not less important than previous facts, in Switzerland you'll find an open-minded advanced society that welcomes foreigners no matter where they come from. Thanks to its multicultural origins, Swiss people learned how to coexist in harmony, always promoting respect and tolerance to others.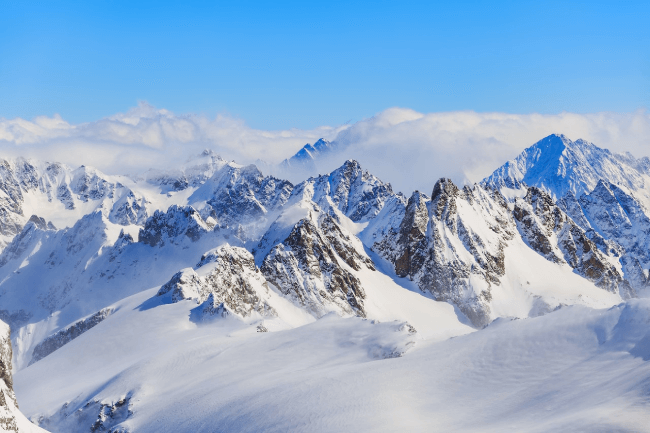 Switzerland is part of the Schengen zone. The countries in this economic area have created the ETIAS. new travel regulation effective from late 2022 and mandatory for every traveler intending to enter the Swiss territory.
The Switzerland ETIAS for Citizens of Perú is only a few steps away when you choose the services of iVisa.com to process your application. To be fully informed about what comes together with the new ETIAS, stay with us for a few more minutes while reading this article.
Frequently Asked Questions
How do I confirm if I am eligible for the ETIAS?
Perú is in the list of 62 countries added to the Schengen Zone and subsequently visa-exempt. This means every passport holder from this country is an eligible candidate for the Switzerland ETIAS for Citizens of Perú.
However, there are other facts exclusively related to your personal profile that, in some cases, may affect an application. If you want to verify your current status iVisa.com's visa checker tool will help you clear this point before starting the process.
Will my visa become obsolete once I get an ETIAS?
It is important to remember that Peruvian citizens are visa-exempt to enter the Schengen Zone. So, unless you previously obtained a visa for a special reason like work permission or official affairs, you won't need one to visit Switzerland.
Anyway, if you are part of a special group of travelers and have a valid visa, it is still necessary to enter the country and develop your activities. The new Switzerland ETIAS for Citizens of Peru is a complementary document and should not be assumed to be used as a new visa. If you still have questions about this point, we invite you to explore iVisa.com's blog or ask for assistance with iVisa.com's customer service.
Is the application for the ETIAS a long process?
The application process for the new Switzerland ETIAS for Citizens of Peru was designed to be 100% online. It will be available anywhere. The applicant will only need internet access and a device to complete the required form.
iVisa.com's application form is developed to allow every person to apply for the ETIAS in a maximum of 20 minutes, and best of all, with the option of being assisted at all times by iVisa.com's customer service.
For how long can I use the same ETIAS document?
Three years is the maximum validity period for the new Switzerland ETIAS for Citizens of Perú, we expect. An important point to remember is that the ETIAS is linked to each person's passport. This means that if the passport expires before completing the validity time of the ETIAS, this will automatically expire too.
Need more information about this topic? iVisa.com's customer service is ready to answer all of your questions.
Can I travel with a family or workgroup using the same ETIAS?
The Switzerland ETIAS for Citizens of Perú is an individual authorization. It can only be used by the holder of the passport through which the application was made.
Please remember: if you plan to take part in a group journey, each traveler will be required to present an individual ETIAS once they have arrived in Swiss territory.
When you apply for the ETIAS you can access iVisa.com's application form.
Is there a pricing chart for the ETIAS?
There are three available options suitable for every type of travel:
Standard option: low cost for standard processing time.
Rush option: higher cost with a faster response
Super Rush option: special price for amazing processing speed.
Do you prefer to choose an option under expert guidance? iVisa.com's customer service is available 24/7.
Is iVisa.com safe when working with personal data?
Experience obtained after many years of service has allowed iVisa.com to develop the best tools and systems to protect and secure every process, no matter how simple it may be.
In the customer reviews section, hundreds of satisfied users can tell the new traveler why iVisa.com is the best option to initiate your application process.
Is this the only information I can find related to the ETIAS?
There are thousands of articles and sets of questions and answers available at iVisa.com's blog where the ETIAS is the main subject. Also, iVisa's.com customer service can assist you, live, 24/7.