Many tourists focus their travels not on conventional pleasures like sun, beach, and party, but on acquiring new knowledge and personal enrichment experiences. It might be said, some prefer to feed the mind instead of just the body. If this is your case, an important number of historical places, medieval architectural jewels, and cultural attractions are waiting to be seen all year round in Switzerland.
It is important to mention that Switzerland is the location for many key world organizations and research centers.
The United Nations and the World Health Organization headquarters are located in Geneva. Maybe the most remarkable and impressive name in the city is the LHC (Large Hadron Collider) located at the CERN facilities. This 27-kilometer long ring established 2 world records without being the purpose of its construction: Becoming the biggest machine ever built by man. And being the biggest, most powerful, and largest particle accelerator in the world. An inexcusable visit without a doubt.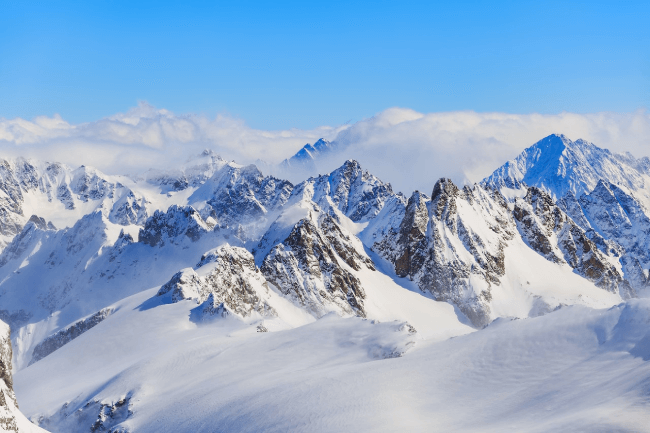 Zurich is an obligatory stop too. There, hundreds of unmissable activities await. Over 100 art galleries and almost 50 museums are just a small taste of what this city has to offer.
Bern is an unbeatable destination for architecture lovers. One of the best-preserved medieval towns in the world is part of this modern but classical city. Perfectly well-integrated and adapted for today's necessities, discover this wonderful place one street at a time: 16th-century fountains, Switzerland's tallest cathedral, a fully functional medieval clock where the moving puppets are the center of attraction, traditional markets, flower gardens, renowned artist galleries, museums and more.
It's worth including in a stop at St. Moritz, two times host of the winter Olympic games and a beautiful and luxurious city. Montreux, where the world-famous Montreux Jazz Festival takes place is also a good place for a weekend. And Lugano, in the canton of Ticino, is considered an Italian region inside Switzerland. It's a colorful summer destination everyone in the family is sure to enjoy.
If you are a citizen of Serbia and are now convinced about initiating a trip to Switzerland, you need to know that from 2022, the ETIAS will be required to enter Swiss territory. This new authorization is mandatory and must be obtained before arriving in any of the 26 countries of the Schengen zone.
One of the main purposes of iVisa.com is to take you closer to your travel goals. This is why our experienced team has developed a process to apply for the new Switzerland ETIAS for Citizens of Serbia with no worries and in record time.
Along with the following paragraphs, iVisa.com displays some of the most important questions and answers regarding the Switzerland ETIAS for Citizens of Serbia.
Frequently Asked Questions
I am a European Union passport holder. Do I need to apply for the ETIAS?
If you are a European citizen, but your country does not belong to the Schengen zone, you must apply for the Switzerland ETIAS for Citizens of Serbia.
To check if your profile is eligible for the ETIAS, you can access the visa checker tool created by iVisa.com.
What steps must be followed to apply for the ETIAS?
Before starting your application for the Switzerland ETIAS for citizens of Serbia, you should:
While filling the application form:
Take your time to read the questions. Avoid mistakes. They may delay your process.
Be sure to enter updated basic information like name, date, birthplace, address, citizenship.
Remember to declare special legal situations and medical conditions (if applicable).
Be clear about the country of arrival.
Choose a processing service and price.
Make a final check and send.
Wait for the results (times may vary).
Anytime during the process, you can ask for extra assistance with iVisa.com's customer service.
What documents must I prepare to apply for the ETIAS?
You only need your valid passport to start your application for the Switzerland ETIAS for Citizens of Serbia.
Here is a shortlist of items you need to have at hand before starting your application:
Scanned copy of your valid passport.
Updated digital picture (not the same one shown in your passport).
Valid email address.
A preferred payment method: debit/credit card, Paypal.**
How many entries is my ETIAS valid for?
The ETIAS is not limited by the number of entries but by years. The Switzerland ETIAS for Citizens of Serbia will be valid for 3 years. It will allow stays of up to 90 days per entry in a period of 180 days.
The ETIAS will be electronically attached to your passport. If the passport expiration date comes first, your ETIAS will be immediately canceled.
For further questions about this topic, please contact iVisa.com's customer service.
What are the fees for the ETIAS?
To process your application, iVisa.com offers a special service with three levels of processing:
Standard processing: low price, good processing speed
Rush processing: higher price, faster results.
Super Rush processing: a reasonable price, super-fast results.
Choose your plan under expert guidance, contact iVisa.com's customer service at any time.
Are the services of iVisa.com trustworthy?
Safe and reliable is how customers describe the service of iVisa.com.
Thousands of positive reviews posted by satisfied customers back up this statement.
I need more information. Where can I get it?
To get detailed information about the ETIAS, please visit iVisa.com's blog or contact a customer service agent using the chat feature located in the lower right corner of your screen.